On a regular basis, Apple World Today posts a list of notable new apps or app updates that have been released. They may not necessarily be new, but they're popular and deserve mention. Here are this week's picks.
macOS Apps/Updates
The Pixelmator Team has updated Pixelmator to version 3.7.5. It improves compatibility with future versions of macOS — including macOS Mojave, which is coming on Monday, Sept. 24.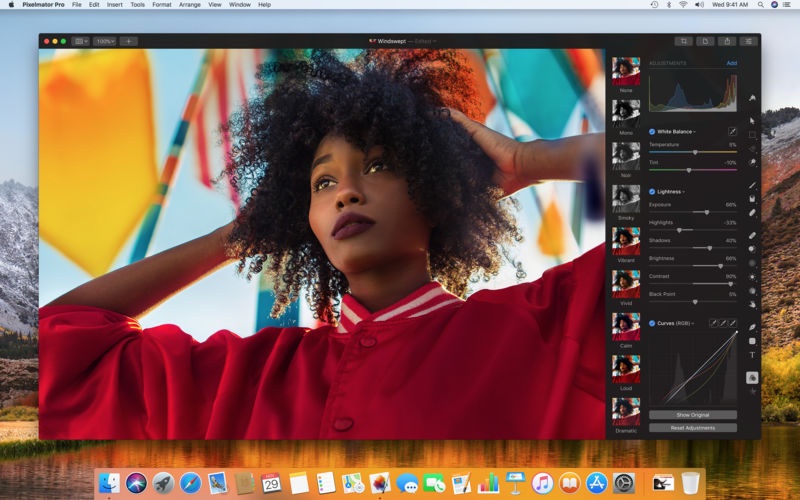 Pixelmator Pro requires macOS 10.13 or later and costs $59.99. It's available worldwide exclusively through the Mac App Store in the Graphics & Design category.
Alien Skin Software has released Exposure X4, the latest version of their RAW photo editor and organizer that's compatible with macOS 10.10 or later.
It's a non-destructive photo editor that enables photographers to create images and complete their full workflow. Improved shadow and highlight recovery in version X4 enables photographers to extract the maximum amount of detail from their RAW images, and faster photo processing times speed up their editing.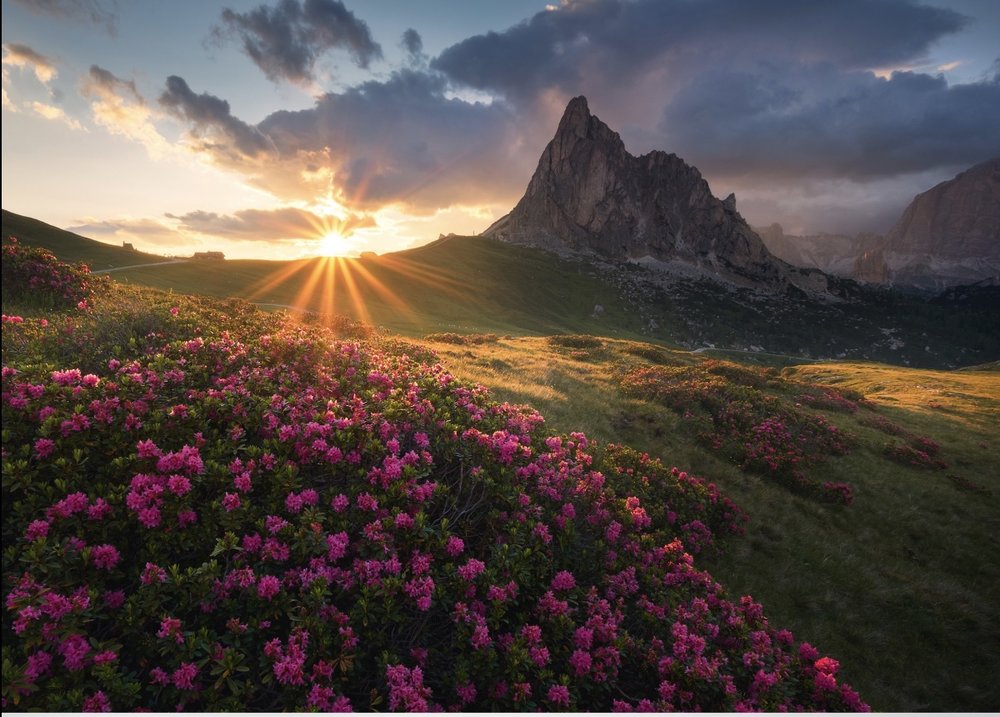 Photographers now have complete control of the placement and rotation of Exposure's high-quality light effects. New transform tools enable photographers to correct tilted or skewed perspective, such as keystoning of buildings in architectural photography. The upgrade also adds monitored folders for tethered shooting.
Exposure X4 costs $149 for new users. Upgrade pricing is available to owners of previous versions of Exposure for $99.
St. Clair Software has released Default Folder X 5.3, an update to their Mac utility.
Default Folder X enhances the file dialogs in all macOS applications. It provides fast navigation to your files, previews, integrated Spotlight tagging, and more. Default Folder X's custom keyboard shortcuts put your favorite and recent folders at your fingertips. Version 5.3 fully supports macOS Mojave (coming Monday) and enhances how it tracks recently used files.
Default Folder X 5.3 is a free update for existing version 5 users. New licenses are $34.95 and upgrades from version 4 and prior are $14.95. Default Folder X 5.2 requires macOS 10.10 or higher.
Ergonis Software has announced Typinator 7.7, PopChar X 8.4, and KeyCue 9.1, making the productivity utilities compatible with macOS Mojave, including support for Dark Mode. 
Since Mojave contains some substantial changes under the hood, you should upgrade to Typinator 7.7, PopChar 8.4, and KeyCue 9.1 before switching to Mojave in order to avoid compatibility issues and to ensure a seamless transition to the macOS update, according to the folks at Ergonis.
In addition to compatibility with Mojave, PopChar X 8.4 adds support for Unicode 11.0, including the new Emoji 11 characters, and comes with a new built-in layout for Emojis. KeyCue 9.1 adds support for Emoji 11.0 as well and allows searching for emoji characters also on the emoji category level. 
Upgrades and new licenses can be purchased at the Ergonis Software online store. The upgrades are free for anyone who owns a valid license for the most recent major version (that is, Typinator 7, PopChar 8, and KeyCue 9). Upgrade paths are available for owners of older licenses. All purchases (new and upgrades alike) include all subsequent minor upgrades at no additional cost.
Tropical Software has rolled out TopXNotes 1.8.7, an update to their personal information manager for macOS. 
The utility lets you create, view, organize, and access your Mac notes. Version 1.8.7 — which provide some new features, performance enhancements and bug fixes — is being offered at a discount as a back-to-school special. The update also keeps your notes synchronized between TopXNotes for Mac and TopXNotes for iOS and is ready for macOS Mojave.
Version 1.8.7 is available for $9.95 for a limited time at the Tropical Software website. It's a free update to customers who have already purchased version 1.5 or later. Existing customers with an older version (previous to 1.5) can upgrade to version 1.8.7 for $9.95 from the company's website.
Zevrix Solutions has announced Output Factory Server 2.1.4, a feature update to company's output automation solution for Adobe InDesign. The software automates printing and exporting from InDesign by processing files from hot folders.
<!— code from sekindo - Appleworld.today In-Article - outstream —>

<!— code from sekindo —>
Output Factory Server offers layer versioning, preflighting, email notifications and more. Version 2.1.4 lets users insert the contents of anchored text frames into the variable names of output files by assigning a script label to the text boxes in InDesign document.
Output Factory Server can be purchased from the Zevrix website for $699.95. A demo is available for download. The upgrade to version 2 is $350 for the licensed users of Output Factory Server 1.x and BatchOutput Server. Output Factory Server requires macOS 10.7-10.13 and Adobe InDesign CS5-CC 2018.
Dejal Systems has launched Simon 4.3, an update to their server monitoring tool for macOS.
The software checks web pages, FTP and DNS servers, local or remote ports or volumes, and other kinds of services for changes or failures. HTML reports enable remote viewing of a summary and/or details of Simon monitoring. Version 4.3 is ready for macOS Mojave. It also adds the ability to follow or not follow a meta refresh for each test.
Simon 4.3 requires macOS 10.10. It's available for $59 for a limited time (it's normally $99). This is a free update for licensed Simon 4 users, with upgrades from version 3 available for $29 (normally $99). A demo is available for download.
iOS Apps/Updates
Netmarble launched a RPG for iOS and Android devices that's inspired by the grand adventures of Norse Mythology: in  Phantomgate: The Last Valkyrie. In Phantomgate, players embrace the role of Astrid, a courageous young Valkyrie maiden who is on a quest to rescue her mother from the clutches of the mad god Odin. 
As she traverses the land of Midgard and experiences a mix of side-scrolling and puzzle-filled adventure and classic turn-based RPG combat, four unique heroes will join Astrid's party as she takes on over 300 enemy monsters known as Phantoms, which players will defeat, collect and evolve as they play. Phantomgate: The Last Valkyrie is free, but does offer in-app purchases.