On a regular basis, Apple World Today posts a list of notable new apps or app updates that have been released. They may not necessarily be new, but they're popular and deserve mention. Here are this week's picks.
macOS
St. Clair Software has unleashed HistoryHound 2.3, an update to their multi-browser utility for searching the contents of web pages and RSS feeds. HistoryHound is a personal web search tool. Even if you use more than one browser and don't remember where you saw something, it can sniff it out for you.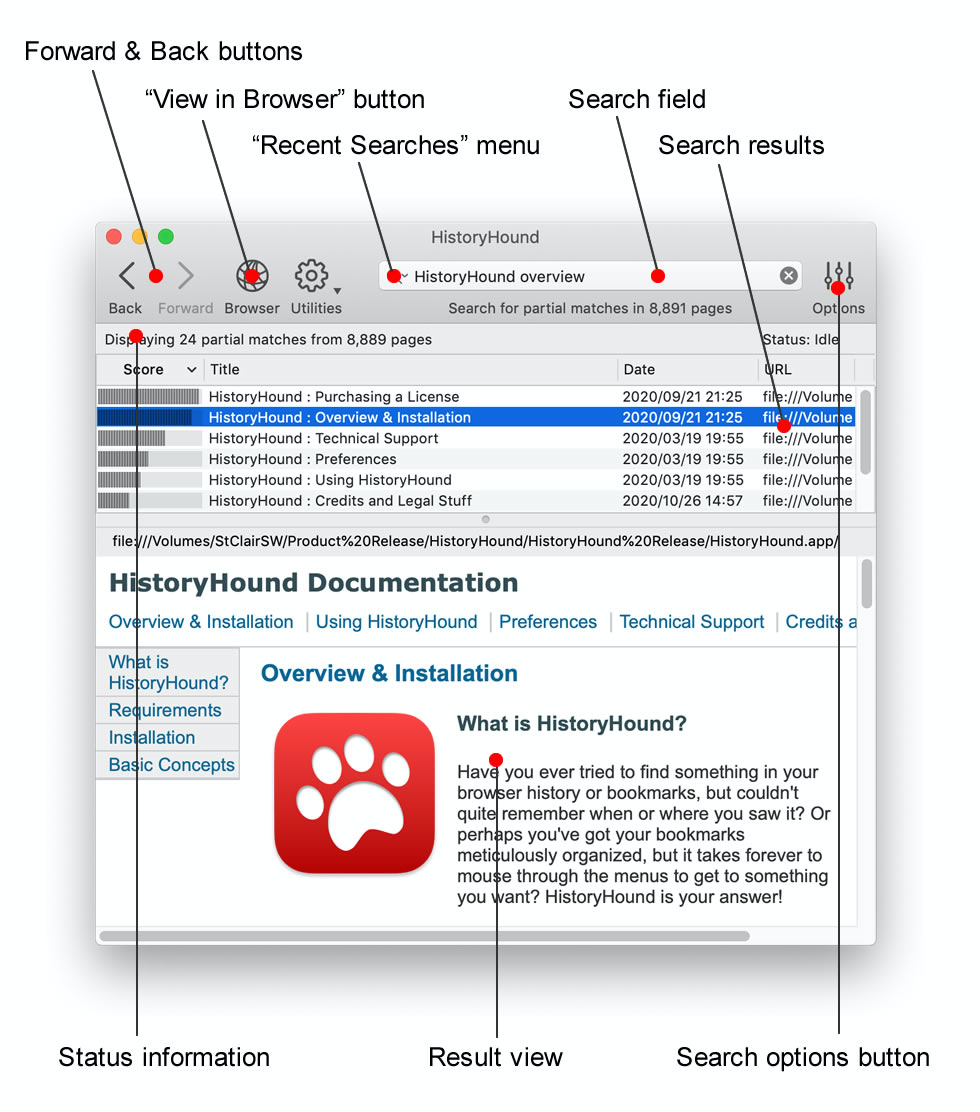 Version 2.3 offers refined search capabilities and support for macOS 11.0 Big Sur and Macs powered by Apple Silicon.
HistoryHound 2.3 requires macOS 10.9 or high and is a free update for existing users. It costs $14.95 for new users.
Tropical Software says iAddressX 4 for macOS (10.12 and later) has been released to the Mac App Store and costs $19.95.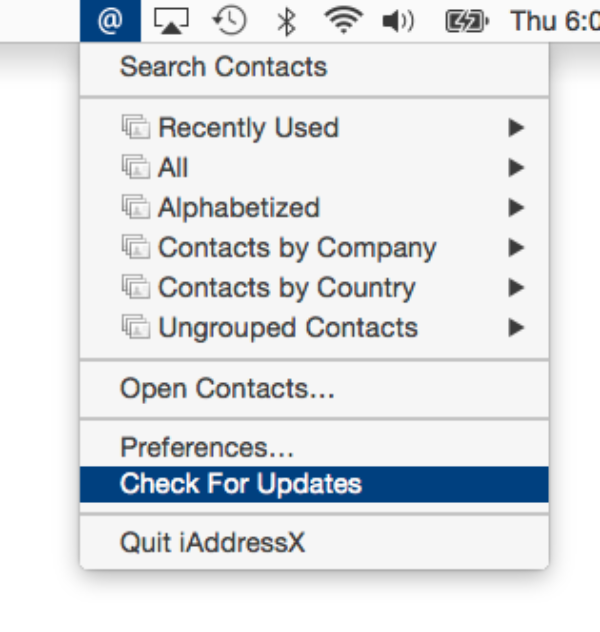 You can use iAddressX to navigate contacts from a small icon in the system menu, and to initiate various tasks including printing of Dymo labels, dialing iPhone and/or Skype calls, sending SMS messages to Skype pals or friends' cell phones, and more. Now a 64-bit only app, the new version adds a new preferences option to dial iPhone via FaceTime, a new Maps feature, and more.
Zevrix Solutions has announced Package Central 1.11.19, a compatibility update to company's file packaging automation solution for Adobe InDesign.
The app automatically collects InDesign documents along with their fonts and links from watched hot folders. Package Central serves unlimited users on a network and offers email notifications, variable folder names, PDF/IDML export, and more. Version 1.11.19 adds support for the recently released InDesign 2021 featured as part of Adobe Creative Cloud.
Package Central can be purchased for US$149.95 from the Zevrix website, as well as from authorized resellers. A demo is available for download. The update is free for registered users. Package Central requires macOS 10.8-10.15 and Adobe InDesign CS5-2021.
Digiarty Software has announced MacX YTB Downloader 1.6 for macOS. It allows users to download video from Facebook, YTB, Instagram, and 300+ other sites in high definition and fast speed.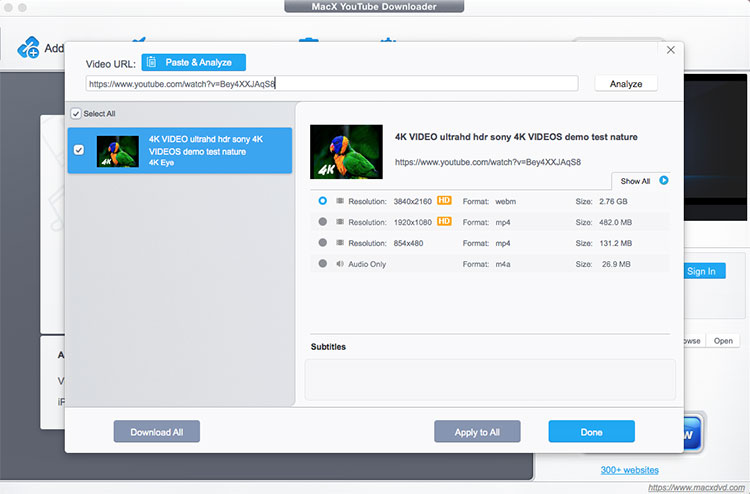 Version 1.6 includes fresh proxy server support and regular kernel enhancement, addressing the private YouTube video, Watch Later playlist and blocked videos not available for downloading issues for some users.
MacX YTB Downloader requires macOS 10.5 or later. It's free. However, if you'd like to convert the offline YouTube videos, you need MacX Video Converter Pro, which allows you to download and convert YouTube videos freely. This software is normally priced at $59.95, but it's available for $29.95 for a limited time.
iOS
359 North has launched Saving Daylight, a free app for iOS and iPadOS (10.13 and later) devices. It provides quick access to how much sunlight is left today at any location on Earth, along with solar data for any time or place on the planet.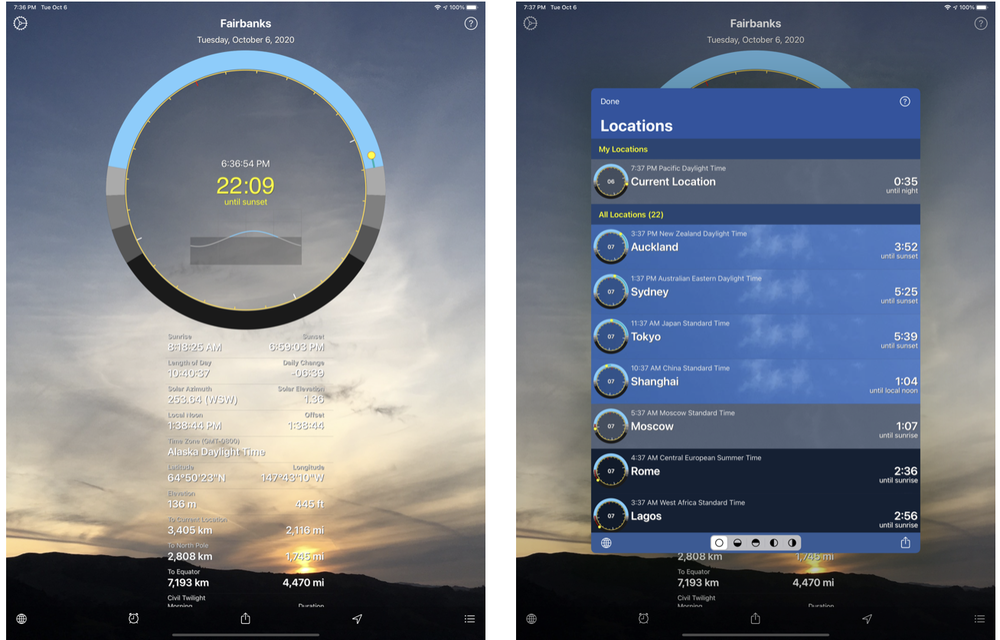 Users can search by name, search Contacts, or search a map to find places they want to check. They can explore the entire planet, compare, contrast, create videos and check out reports.
Nexcopy has announced Project Viewer 1.2.1, an update to their free iOS app that provides copy protection for PDF documents, audio MP3 files and video MP4 files.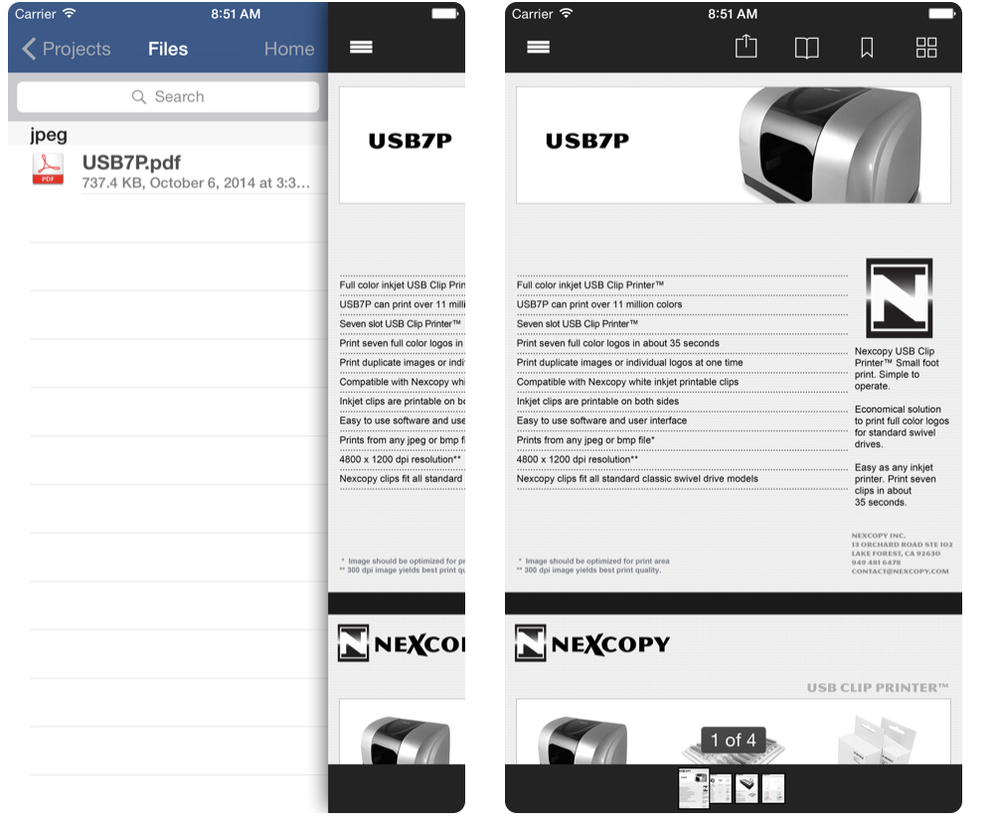 The tool allows the files to be viewed, but they can't be printed, shared, screen captured or streamed. Version 1.2.1 adds support for background audio.
Sean Berry has released Algebra Touch 1.1 for iOS devices. Made in collaboration with Bryan Bazilauskas, Algebra Touch it's a upplemental learning aid that gives you the power to play with algebra directly.
Version 1.1 unveils a new logarithms math manipulative, which demonstrates their fundamental relationship to exponents. It's designed to hellp students even after passing their tests, especially in understanding graphs for world events.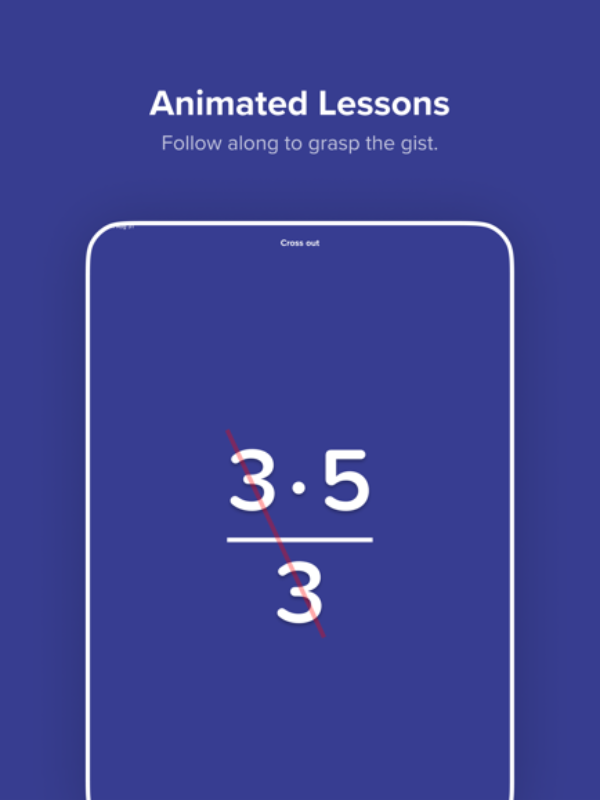 Algebra Touch 1.1 requires iOS 11.4 or later. It's available at the Apple App Store. There are two versions of Algebra Touch. One is free to try. The other is made to support Apple's Schoolwork app, which allows teachers to assign remote activities to students and track their progress.
Microsoft says that the Word, PowerPoint, and Excel apps for iPad are receiving updates that will allow them to use the trackpad and mouse support in iPadOS.