On a regular basis, Apple World Today posts a list of notable new apps or app updates that have been released. They may not necessarily be new, but they're popular and deserve mention. Here are this week's picks.
macOS
Maxon has announced Cinema 4D will be available for the new M1-powered Macs when they ship. This makes Cinema 4D the very first professional 3D animation tool available for the new Macs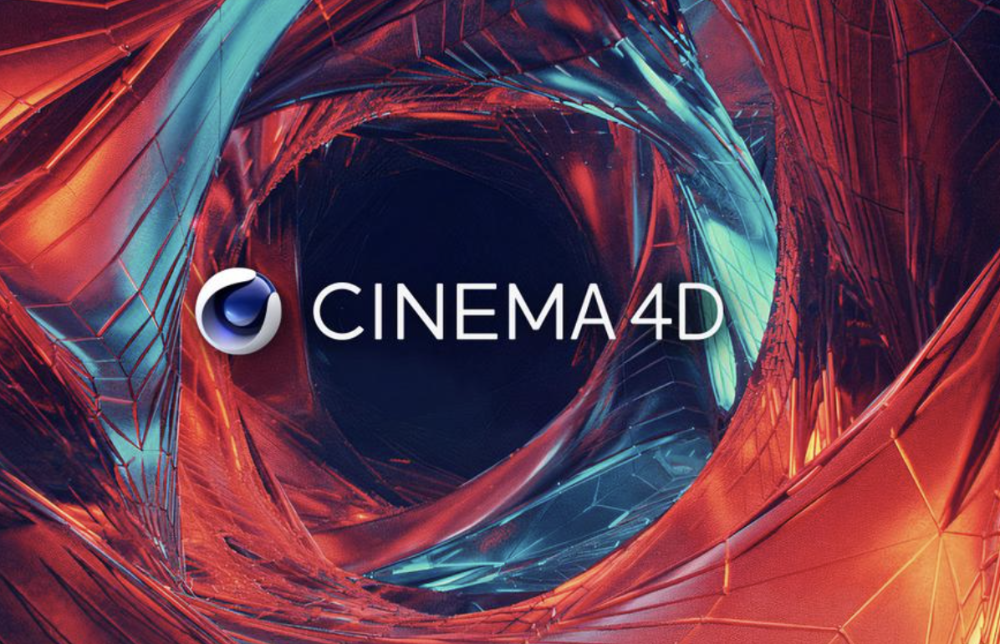 CEO David McGavran says Maxon has a two-decade long history of being the first professional 3D package to support Apple innovations, including being the first to offer multiprocessing on the Mac, the first to support Mac OS X, the first to run on Intel Macs, the first to support 64-bit on a Mac, and now the first available for the new MacBook Air, 13-inch MacBook Pro, and Mac mini powered by M1.
Eternal Storms Software has updated Yoink, their drag 'n drop app for macOS, to version 3.5.111.
The utility offers a temporary place for file and app-content drags to free your mouse so you can more easily and quickly navigate to the actual destination of your drag. Version 3.5.11 adds support for macOS Big Sure. It also boasts such tweaks and bug fixes as better support for not-yet-loaded files in iCloud Drive, or screenshots dragged from macOS' floating screenshots window.
Yoink requires macOS 10.10 or newer. It's available at the Mac App Store for US$7.99 or as part of a Productivity Bundle with ScreenFloat and Transloader, at 25% off.
Yoink is also available at Setapp, a subscription service for Mac apps. A 30-day demo is available at the product website.
AirBeamTV has unveiled Classroom Screen Mirroring, its first B2B [business-to-business] solution for schools, universities and businesses.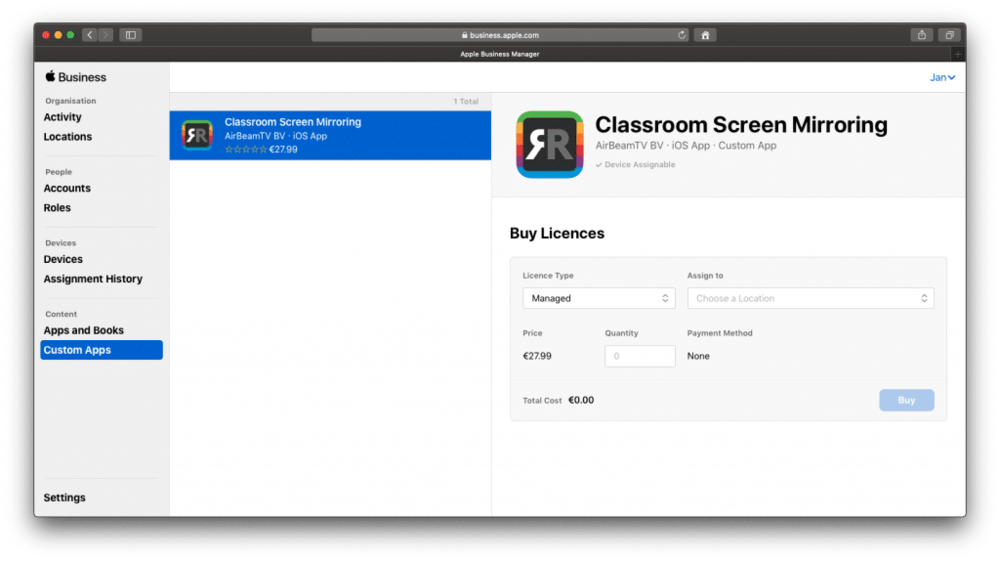 It allows teachers and educators to share their iPhone or iPad on the desktop, beamer, or a digital schoolboard. With it, educators teach from their mobile devices from anywhere in the classroom.
Classroom Screen Mirroring works with any Mac with the Chrome browser installed. It's available for $24.99 as a custom app on Apple Business Manager and Apple School Manager, with lifetime support. To be able to purchase Classroom Screen Mirroring, a school or business first needs to be registered by AirBeamTV.
ProjectWizards has conjured up the latest version of its Merlin Project software for the Mac and iPad. Version 7 adds a feature for project communication. From now on, users in the office, at home and on the road can write down their comments directly to tasks and more.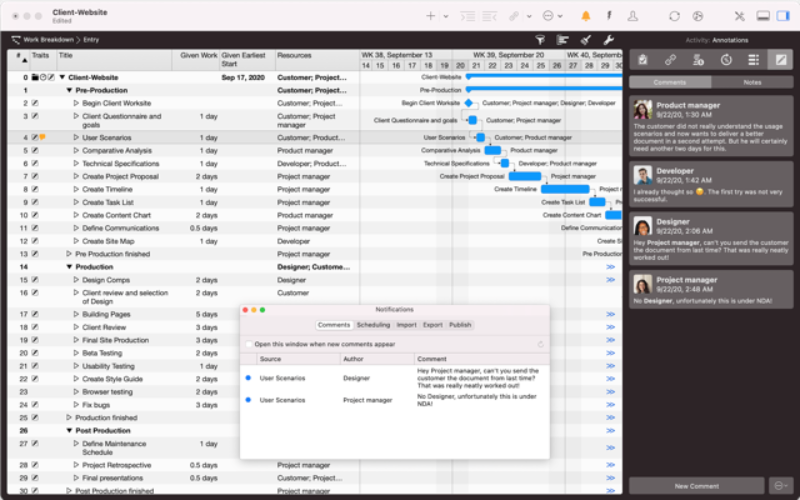 Version 7 is also updated with macOS Big Sur compatibility. The toolbar has been redesigned according to Apple's specifications. Also, the changes for iPadOS 14 were also implemented in Merlin Project 7.
Pricing for the Mac is $149 annually per user. The iPad version costs $69.99 per year and user — or $6.99 per month.
Feral Interactive says free content and premium DLC is now available for A Total War Saga: TROY on macOS.
Here's the description of the game: "Artemis, goddess of the hunt, joins the Trojan War as a free update. Fully integrated into TROY's Divine Will System, players can erect temples and undertake divine missions to earn her favor. New bow-wielding units are theirs to command, as well as the mighty hunter, Orion – an Epic Agent capable of bringing down even the most powerful heroes."Epic Games Store
This free update also includes mod support as well as an all-new Photo Mode. With a suite of over 20 options and effects to customize in-game shots, the Photo Mode provides a way to immortalize duels and epic clashes in all their splendor.
Alongside Artemis, Blood & Glory arrives as paid DLC.
Artemis, mod support, and the new Photo Mode are now available for free in the latest update for the game. The Blood & Glory DLC is available for $2.99 from the Epic Games Store.
Omni Group has released updates to its complete product line compatible with macOS Big Sur and M1-powered Macs.
OmniFocus is a personal task manager.OmniGraffle is made for any professional who wants to communicate visually, to diagram, rapid-prototype and design. OmniOutliner is a productivity tool for capturing ideas quickly, organizing and re-organizing. OmniPlan is industry-leading project management software, built to help make complicated projects manageable.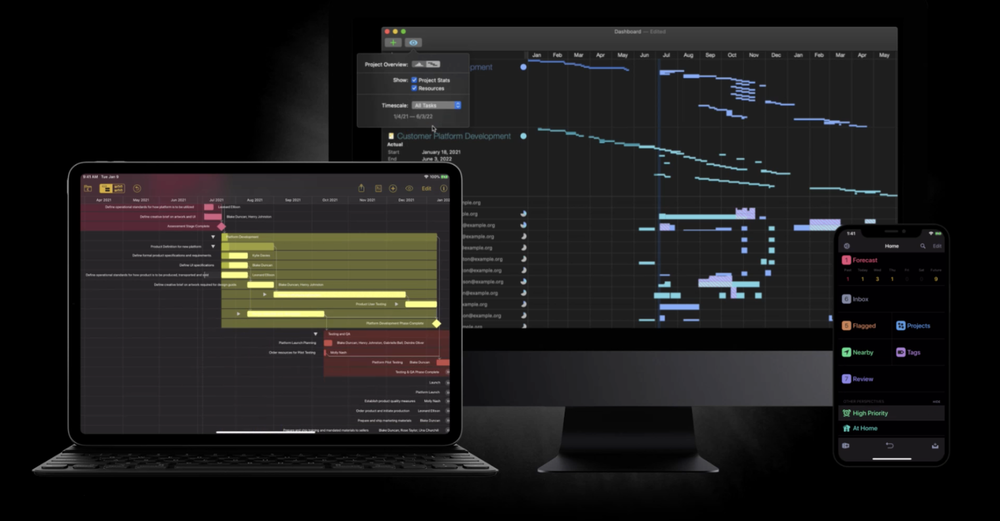 Current customers of OmniFocus, OmniGraffle, OmniOutliner and OmniPlan receive their update automatically free of charge. In addition, the Omni Group free apps — OmniDiskSweeper, OmniPresence and OmniWeb — are now available ready for macOS Big Sur and as native Universal apps on M1-powered Macs.
TOWER ONE has released Mail Designer 365 2.0, an update of the email design solution created exclusively for macOS.
It adds support for macOS Big Sur as well as the newly announced Macs with M1 chips. The upgrade also boasts a collection of brand new design elements and teamwork features.
Mail Designer 365 can be downloaded free from the TOWER ONE store or the Mac App Store. It runs on macOS 10.11 and higher.
Zevrix Solutions has announced Output Factory 2.4.46, a compatibility update to its output automation solution for Adobe InDesign.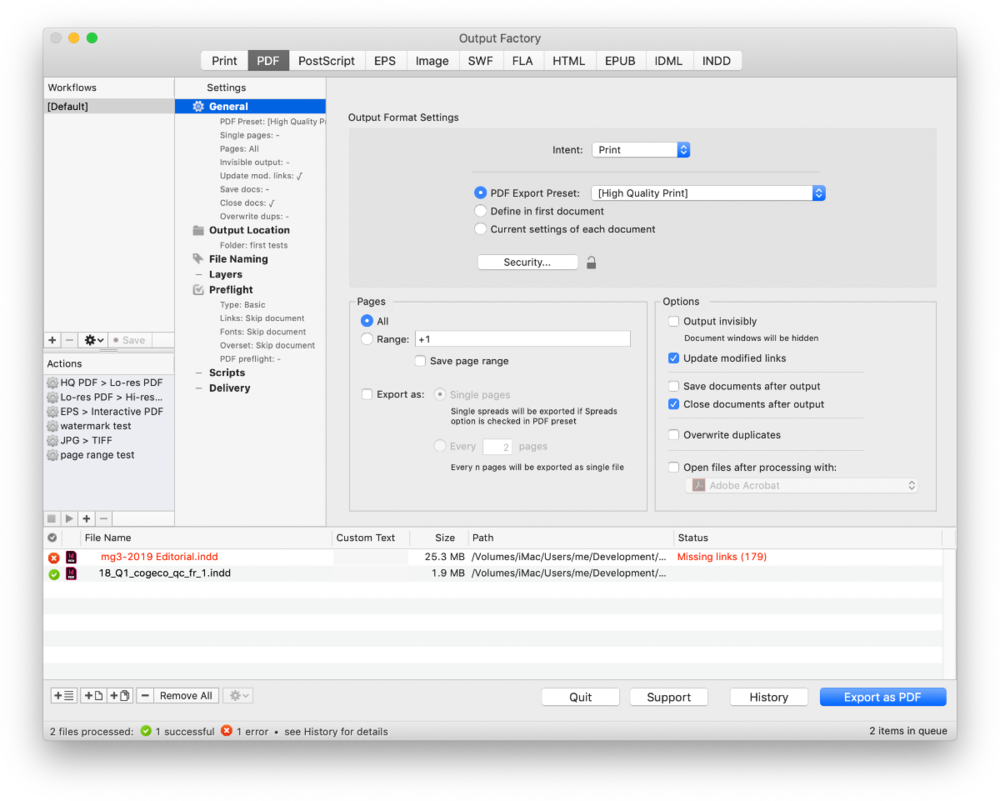 Output Factory solves the problem of InDesign production workflows through automation of printing, exporting, preflighting and other repetitive tasks. Versions 2.4.46 adds compatibility with the recently released InDesign 2021, improves folder tree management for output files, and fixes a preflight issue in documents with modified links.
Output Factory can be purchased from the Zevrix website for $169.95 (there's a "lite" version for $99.95). A demo is available for download. The update is free for the users of Output Factory 2.x, and $84.97 to upgrade from Output Factory 1.x and BatchOutput. Output Factory requires macOS 10.8-11.0 and Adobe InDesign CS5-2021.
iOS
The executive team at JetASAP has rolled out a free, self-service, invitation-only mobile app. It allows travelers to submit their confidential trip request immediately to 700+ charter operators nationwide.
ARGUS and Wyvern safety ratings are automatically retrieved and displayed alongside each operator's quote. The application provides travelers the ability to manage all aspects of their flights from a single interface, including charter quote requests and responses, booked trips, the capability to chat confidentially and ask questions in real-time with both charter operators and the company on-demand, as well as signing contracts directly with charter operators in the app or via email. Travelers can book as many trips as they like and never pay any commissions, membership or other fees.
Wondershare has launched Wondershare MirrorGo, which allows users to not only mirror their phone screen onto their computer but to transfer files and control their device from their PC. Pricing is $5.95/month or $16.95/annually.