On a regular basis, Apple World Today posts a list of notable new apps or app updates that have been released. They may not necessarily be new, but they're popular and deserve mention. Here are this week's picks.
macOS
Feral Interactive says Shadow of the Tomb Raider Definitive Edition is out now on macOS and Linux. 
Originally published by Square Enix and developed by Eidos-Montréal for Windows and consoles, it's the completion to Lara Croft's origin story. Feral Interactive crafted the two previous installments, Tomb Raider and Rise of the Tomb Raider, for macOS and Linux, and both games are available now.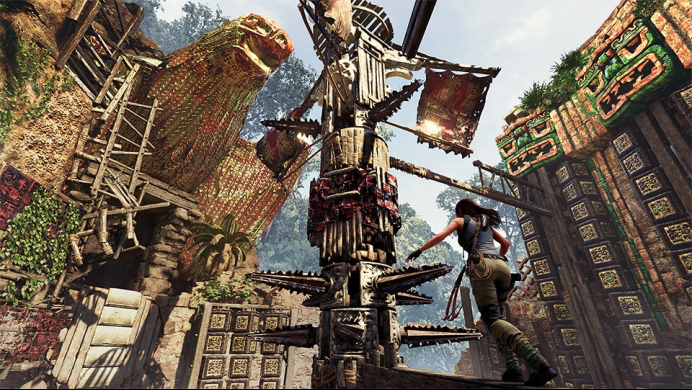 Here's the summary of Definitive Edition: "As Lara Croft races to save the world from a Maya apocalypse, she will be forged into the Tomb Raider® she is destined to be. Lara's quest will take her from the bustling Mexican town of Cozumel to the dark heart of the Peruvian jungle where the hidden city of Paititi awaits. She'll navigate complex underwater caverns, traverse spectacular landscapes, and explore challenging tombs filled with lethal traps."
Shadow of the Tomb Raider Definitive Edition is available now from the Feral Store for $59.99. It requires macOS 10.15 or higher. 
Smile has released PDFpen and PDFpenPro 11.2, an update to its all-purpose PDF editing tool for Mac. Version 11.2 adds content editing in table cells.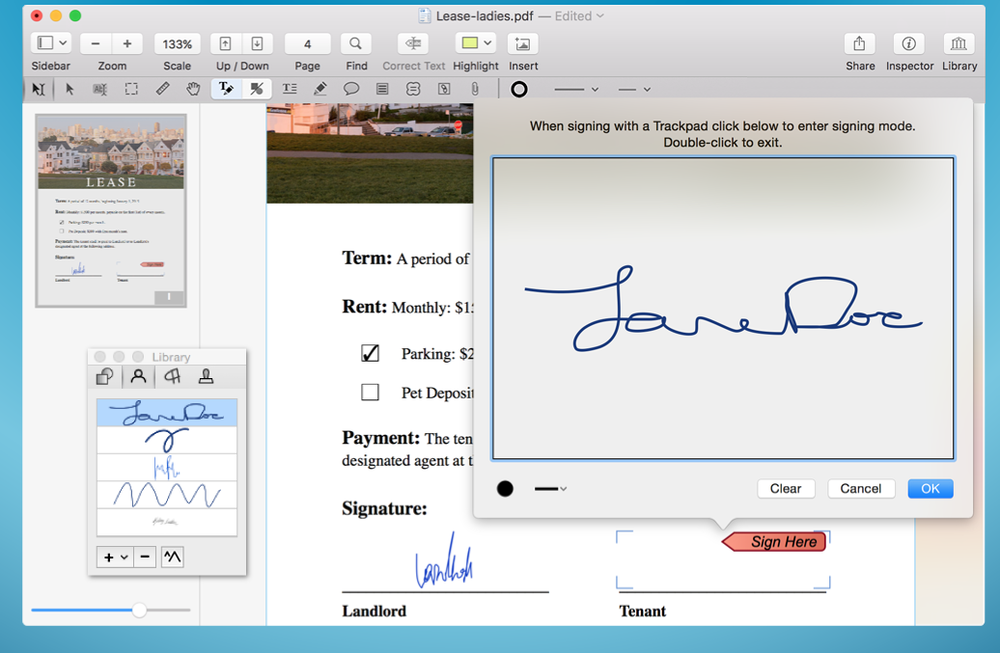 PDFpen and PDFpenPro 11 work with PDFpen for iPad & iPhone, allowing editing across devices when used with Dropbox or iCloud. 
PDFpen retails for $74.95, PDFpenPro for $124.95. Family Pack licenses, which cover up to five computers in one household, are $94.95 for PDFpen and US $149.95 for PDFpenPro. Office Pack licenses start at $224.95 for PDFpen (5 users) and $349.95 for PDFpenPro (5 users).
Upgrades from earlier single-user versions of either application are $30, and free for users who purchased on or after Jan. 1, 2019. Upgrades from any previous version of PDFpen to PDFpenPro 11 are $50. Upgrade pricing for Family Packs and Office Packs available in our web store.
Electronic Team has upgraded SyncMate to version 8. It now supports macOS Catalina and iOS 13.
SyncMate is a macOS app for syncing data between Macs and multiple devices such as other Macs, Android and iOS devices, as well as numerous online accounts and cloud storages like iCloud, Dropbox, Google and Microsoft services (Office 365 Home and Business, Outlook). MTP devices and other mounted storages are supported as well. Users can sync contacts, calendars, playlists, bookmarks, reminders and much more, as well as transfer files and folders (music, videos, images, etc.). 
SyncMate 8 requires macOS 10.10 or higher. All registered users of previous versions of SyncMate Expert can upgrade with a 50% discount. Those who own Lifetime Upgrades Guarantee will receive an activation code for SyncMate 8 Expert automatically via email. For new users pricing starts at $39.95. A demo is available for download.
Almost exactly 15 years to the day after the first version of Merlin, the sixth generation of the project management software for the Mac, iPad, and iPhone is now available with several graphical improvements such as support for Dark Mode.
Merlin Project 6 also offers a Light Mode with a bright inspector for a consistently light appearance. There are four ways to combine the different displays; or example, the contents of a project can appear bright in Dark Mode.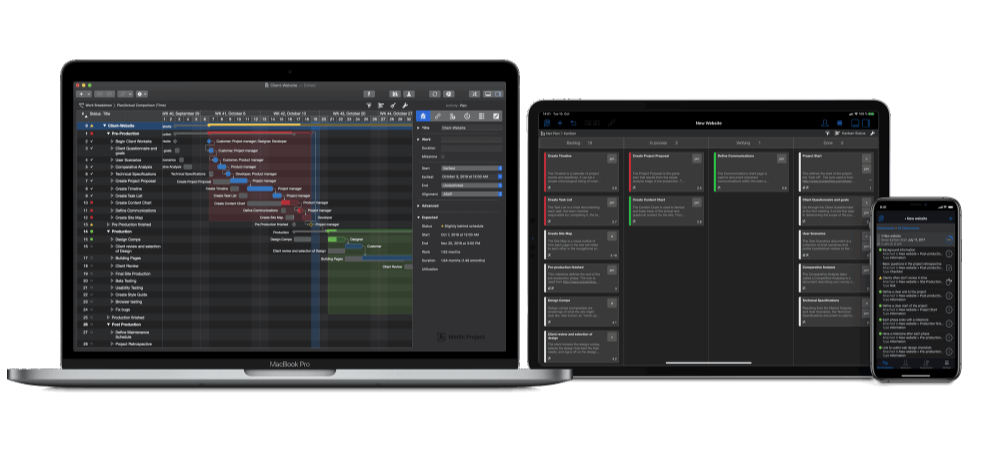 Merlin Project 6 now supports the accent colors on the Mac. This provides direct access to all templates and previous documents. A new view menu is designed to make it easier to open the numerous views of a project.
On the iPad, Merlin Project 6 can now handle multiple windows. You can also open one project in several scenes simultaneously.
Merlin Project 6 requires at least macOS 10.12 or iOS 12. Users will receive the new version as part of the regular updates. Interested parties can test all functions free of charge for 30 days. The demo version can be downloaded from the manufacturer's website. Pricing is on a subscription basis. 
Norbert M. Doerner has released NeoFinder 7.5 an update of its media asset management tool for macOS 10.15 or higher.
The upgrade allows users to freely define and edit additional annotation fields for photos and film files. The Icon View can be instructed to show up to three of these additional fields or other metadata.
NeoFinder 7.5 is a free update to all NeoFinder 7.x users. Licenses start at $32 for a single-user license.