On a regular basis, Apple World Today posts a list of notable new apps or app updates that have been released. They may not necessarily be new, but they're popular and deserve mention. Here are this week's picks.
macOS
Dejal has announced Time Out 2.7, an update to their break reminder app for macOS.
Using a computer for hours on end can lead to eye, back, and neck strain. Time Out offers users gentle reminders to take breaks, allowing them to stretch and relax. Version 2.7 features a new app icon, plus a number of changes for compatibility with Big Sur. It also includes a new feature to ask to start a break, improvements to the break preview feature, adds several new break themes, and more.
Time Out 2.7 requires macOS 10.10 or higher. Its free and available worldwide through the Mac App Store in the Health and Fitness category, and also included in a Setapp subscription, as well as the Dejal website. Advanced features are available via easy in-app donations.
Zevrix Solutions has released Output Factory Server 3.0.7, a compatibility update to the company's output automation solution for Adobe InDesign.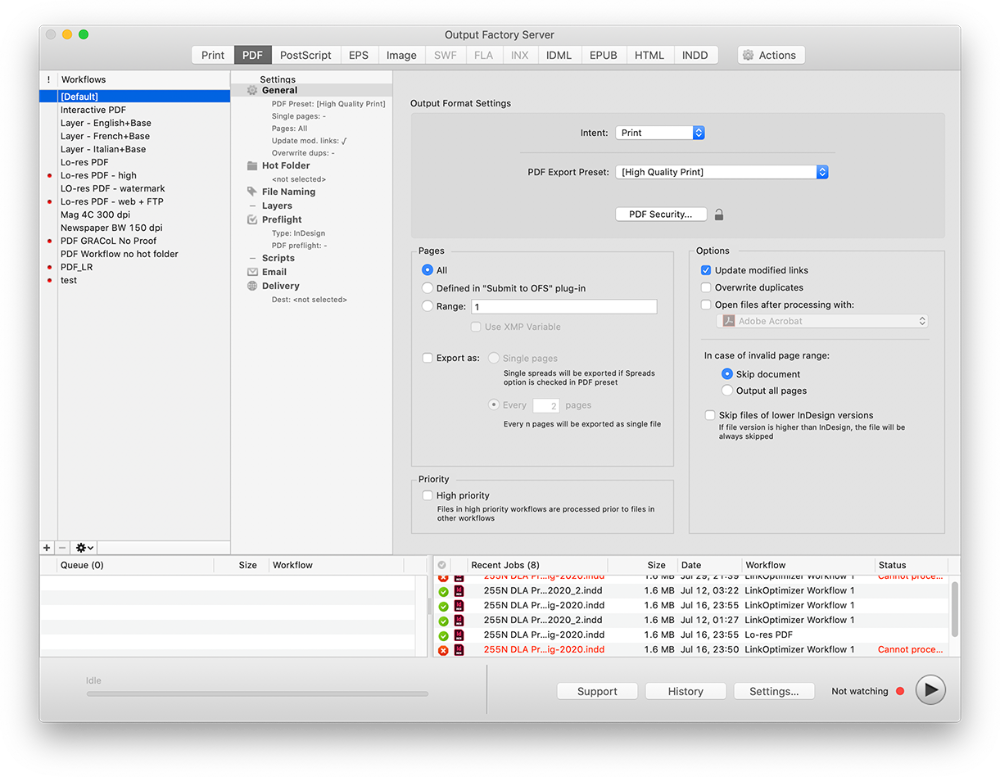 The utility automates printing and exporting from InDesign with hot folders processing while built-in LinkOptimizer Server that lets InDesign workgroups automate their image workflows and combine them other output formats. Version 3.0.7 adds support for the recently released InDesign 2021 and fixes preflighting and email issues.
Output Factory Server with built-in LinkOptimizer Server can be purchased from the Zevrix website for $699.95. A demo is available for download. The update is free for the licensed users of Output Factory Server 3 and $350 for the users of earlier Output Factory Server versions and BatchOutput Server. Output Factory Server requires macOS 10.12 or later and Adobe InDesign CC 2018-2021.
iOS
Timo Josten has released updates for Dropshare, the customizable file sharing tool, on macOS and iOS.
They bring new features, support additional cloud storage providers like Google Drive, OneDrive, Dropbox and Box, and also make Dropshare on iOS available on Setapp, the popular app subscription service. They allow you to upload files, screenshots and even directories to hosting providers like Amazon S3, Rackspace Cloud Files, Google Drive, and more.
Dropshare requires macOS 10.10 or later and iOS 13 or later. The new updates are available on the product website, via in-app update, on Setapp, and the Mac App Store and Apple App Store.
Itemtopia has launched Itemtopia 5.1.3, its free app for iOS. It's described as "one space for the accumulated wisdom about your home, things, services, family, and pets."
An assistant feature alerts you to vehicle recalls, any upcoming product warranty expiry and manages your reminders and your history for everything. Itemtopia organizes your receipts, notes, photos, documents, and more.
It requires iOS 12 or later and is available at the App Store.