On a regular basis, Apple World Today posts a list of notable new apps or app updates that have been released. They may not necessarily be new, but they're popular and deserve mention. Here are this week's picks.
macOS
Bare Bones Software has released Yojimbo 4.5, an update to the information organizer for the Mac.
The upgrade now uses Apple's iCloud service to sync data among multiple Macs. In addition, it introduces support for Touch ID authentication for access to Yojimbo items within the application, as well as improved support for Dark Mode when running on macOS 10.14 Mojave and later.
Yojimbo 4.5 requires macOS 10.13.6 or later. It has a suggested retail price of US$30 for an individual license or $60 for a family-pack license (for use by up
to five people within a single household). Discounted upgrades are available for any registered customer of Yojimbo 1.0 through 3.0.4 for $20. Customers who purchased Yojimbo 3 in the Mac App Store can purchase an upgrade by clicking here. Multi-user (site) license pricing is also available.
Nektony has announced MacCleaner Pro 2.0, an app for Mac users whose computers suffer from low disk space and slow system performance.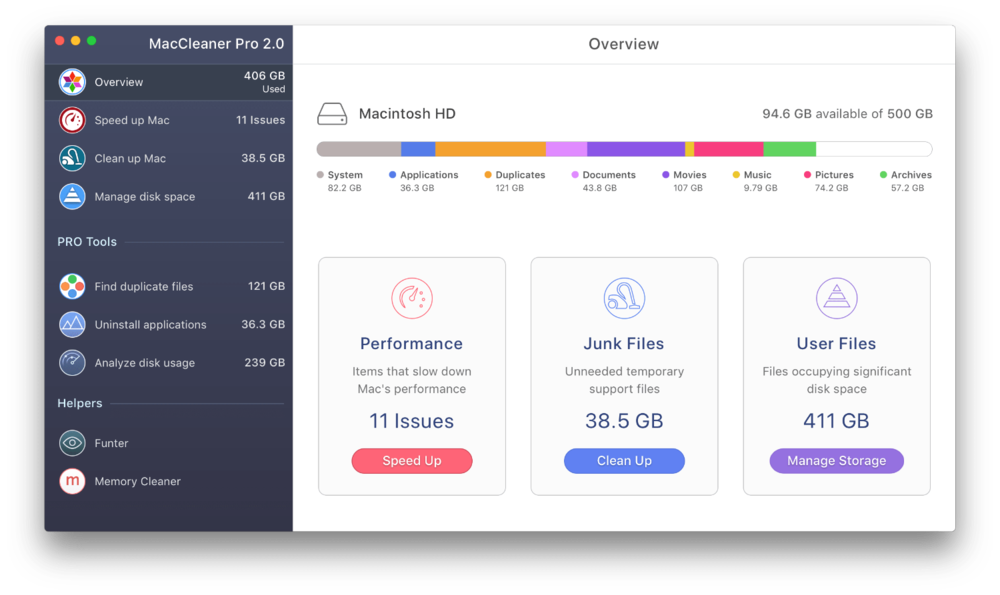 It can clean up and speed up a Mac by allowing users to find and remove useless junk stuff, such as cache, logs, mail attachments, language files, installations, screenshots. Version 2.0 brings improvements to the entire program from the interface design to the Mac cleanup and speedup features.
MacCleaner Pro requires macOS 10.11 or later and is available to download on Nektony's website. A free trial with the support of all unlimited options can be used for seven days after the first usage. After that time, you can use the program with a limited set of options. The Pro mode costs US$44.95 and is a one-time purchase.
iOS
MyScript has launched Nebo 2.6 for iOS, Android, and Windows. Heralded. It's an update of the digital note-taking,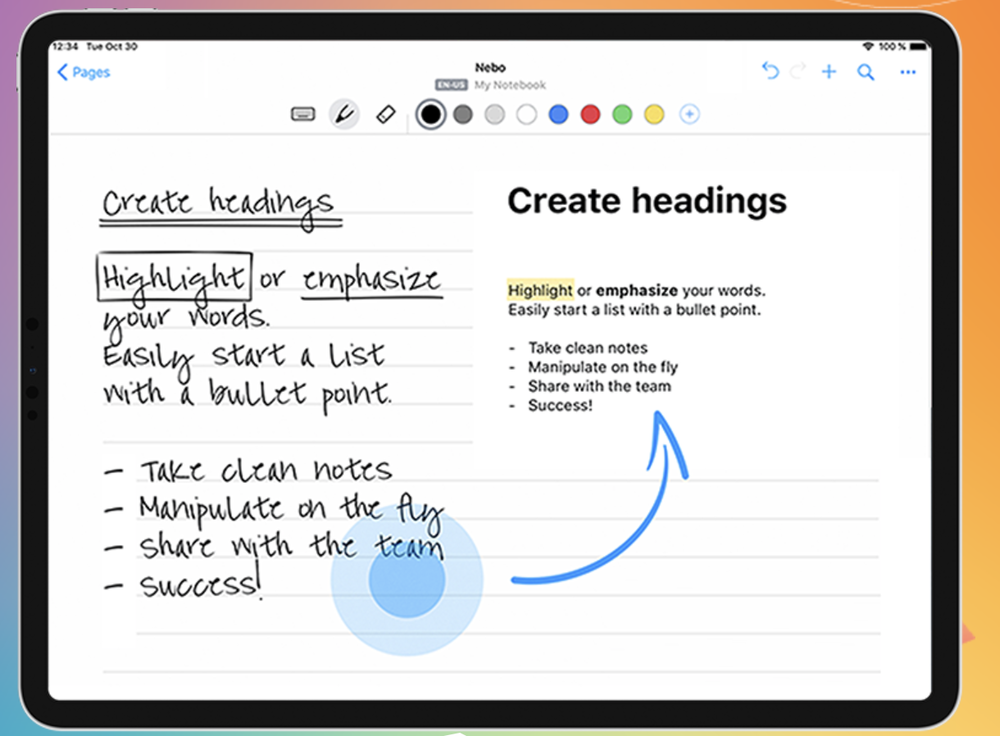 Nebo 2.6 offers improved speed, accuracy, and flexibility for the perfect note-taking experience. Designed for use with a digital pen, the app lets users create multimedia notes while offering options to structure and style content — from paragraphs, titles and lists to sketches, diagrams, images and even math.
Nebo 2.6.0 is free (with in-app purchases) and available at the Apple App Store in the Productivity category.