On a regular basis, Apple World Today posts a list of notable new apps or app updates that have been released. They may not necessarily be new, but they're popular and deserve mention. Here are this week's picks.
macOS
St. Clair Software has debuted Go64, a free app that helps Mac users prepare for the transition to macOS 10.15 Catalina.
For the past year, Apple has been preparing users for the demise of 32-bit applications, which will no longer launch on macOS 10.15, coming this fall.
While users can employ the built-in System Information utility on their Macs to identify their 32-bit applications, Go64 makes this process faster.
In addition, Go64 scans 64-bit applications to ensure that they don't contain 32-bit plugins, frameworks, helper applications or services embedded within them. These additional bits of code can present compatibility problems on Catalina too, as the can't be run either.
Once Go64 identifies incompatible or potentially-incompatible applications, it provides a number buttons in its toolbar to speed the search for compatibility and upgrade information. After selecting an app, users can launch it, reveal it in the Finder, move it to the Trash, visit the developer's website, or search the developer's site for more information. There's also a column for entering any cost associated with upgrading each app, so Go64 can provide a running total of the cost to make the entire system Catalina-ready.
Go64 requires macOS 10.11 or higher. You can download it by clicking here.
4BitApps has launched Color Ray, a Mac app that allows anyone to visually enhance their photos by combining artistic color effects like black & white, sepia, sketch, and oil painting.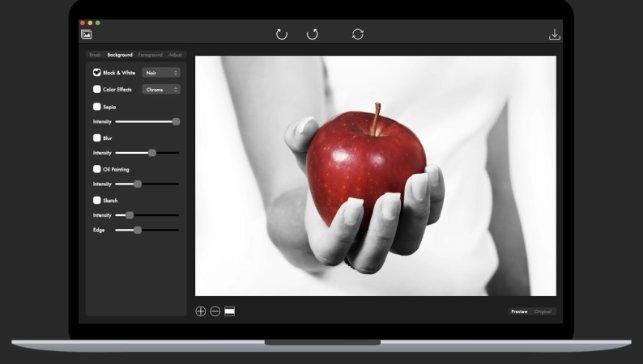 Users can edit both the background and foreground layers of their photo. Color Ray uses an adjustable brush so that users can select the foreground area of their photo with precision and it also features an Eraser Mode. Users can save their photo in various file formats and more.
Color Ray is priced at $4.99 and can be purchased from the Mac App Store and from 64BitApps online. It requires macOS 10.12 or later.
CogSci Apps Corp. has created Hook 1.0. The macOS (10.12.6 or higher) app allows users to access the information that's most relevant to their current task by allowing them to instantly link other documents, projects, web pages, and more, to their currently open item.
They can then instantly navigate between the linked items, with no need for multiple Mac Finder windows, tags, Spotlight, or other macOS trappings. The app, based on cognitive science, allows users to instantly create notes linked to a document, or other information item, providing instant navigation between the two.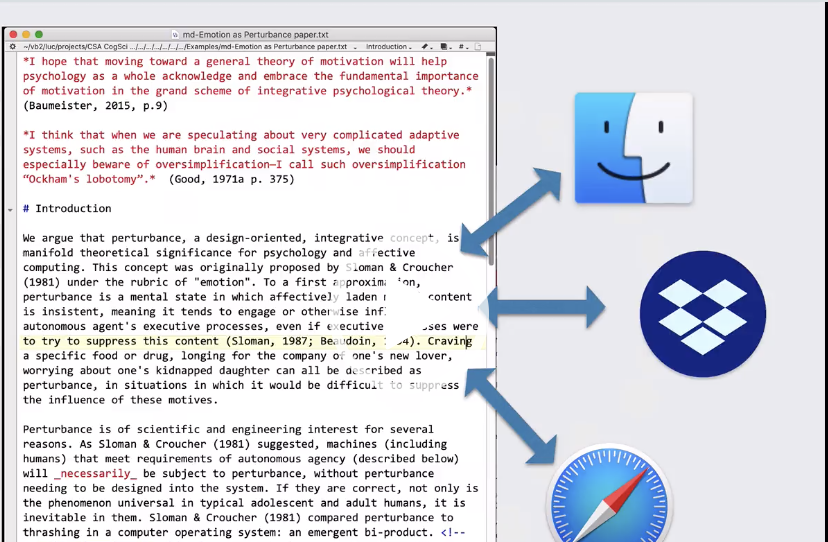 Hook Essentials 1.0 is $14.99l, and and Hook Pro 1.0 is $19.99. Hook Pro has all the features of Hook Essentials, but also enables users to generate Markdown links, make Hook files, edit integration scripts, generate search links, and install and use Hook on more Macs.
Both versions include software updates for one year and are available worldwide exclusively at the Hook website. A 30-day demo is available. Subsequent one-year software updates will be available at a discount of the original price. See the Hook Productivity website for details.
Moth Software has announced Mail Archiver X 5.1 for macOS a feature update to their app designed as a companion to the user's email application.
Mail Archiver X allows consolidation, archiving, and permanent storage of emails. Emails may be saved in the application's native database format, Evernote, Filemaker or PDF. Version 5.1 purportedly makes archiving from AppleMail faster.
Mail Archiver X 5.1 costs $44.95 and is available directly from Moth Software. A free, fully-functional, 10-day trial version can be downloaded.
SheetPlanner Software has announced SheetPlanner 1.1, an update to their planning, project and task tracking application for macOS.
It allows users to organize tasks, perform long range planning, manage projects, and more. Users can plan and visualize goals in a timeline view. Version 1.1 brings several new features, including the ability to connect rows to establish a dependency, and more.
SheetPlanner 1.1 is a free update to users of 1.0 and is available at the Mac App Store. A 21-day free trial is available from SheetPlanner Software. Users can continue to view documents in read-only mode after the trial has expired.
An in-app purchase of $49.95 will unlock the app's full features after the trial has expired. SheetPlanner 1.1 requires macOS 10.12 or higher.
Smile has rolled out PDFpen and PDFpenPro 11.1, an update to its all-purpose PDF editing tool for the Mac.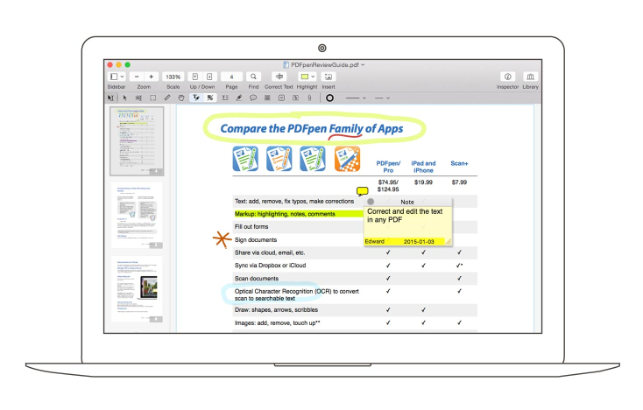 It allows users to add signatures, text, and images, make changes and correct typos, OCR scanned docs, fill out forms and more. You can mark up documents with highlighting, underscoring and strikethrough. Version 11.1 improves column and table data selection and adds automatic page rotation options for scans.
PDFpen and PDFpen Pro 11.1 require macOS 10.12 or higher. Go to the Smile website for pricing and upgrade options.
iOS
The Kois Center has launched a free self-assessment, educational app specifically designed for patients called the Healthy Mouth.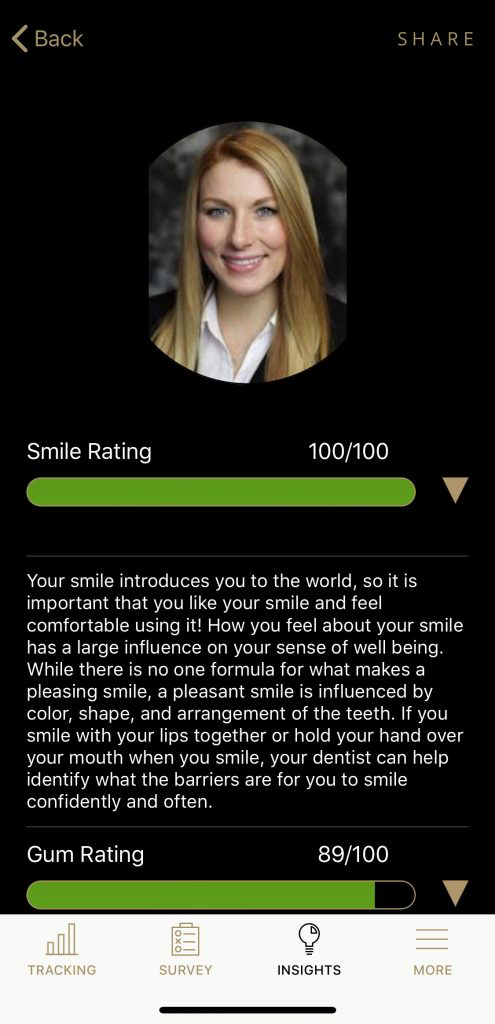 The app provides users with an immediate estimate of their oral health using an algorithm that analyzes user responses to oral health questions, before providing risk estimates in a variety of categories.
Iinsh has launched its free social polling app, YNMS. An Acronym for Yes No Maybe, it sports features such as image comparison and audio & video polls. People can vote their preferences on a variety of topics including fashion, cars, technology, current events, food, health and fitness.
Rage Quit Games has released Evil Lands. Set in a fantasy medieval world, it's a real-time multiplayer game. It's free, but does offer in-app purchases.
Adveractive and Tribune Content Agency have teamed up for Giant Jumble Crosswords. Puzzle masters David L. Hoyt and Jeff Knurek create the daily Jumble puzzles that are played by millions of people in over 600 newspapers and websites worldwide.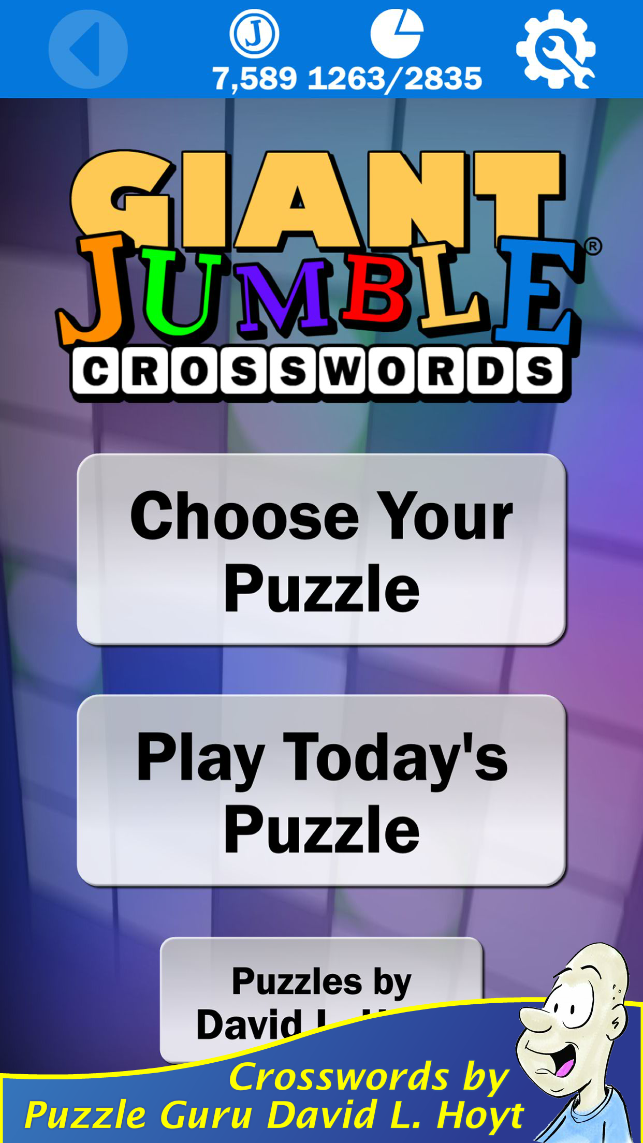 David L. Hoyt invented the Jumble Crossword format and this new app features a giant selection of David's crosswords. Giant Jumble Crosswords is free.