On a regular basis, Apple World Today posts a list of notable new apps or app updates that have been released. They may not necessarily be new, but they're popular and deserve mention. Here are this week's picks.
macOS
Houdah Software has rolled out HoudahGeo 6.0, an upgrade to the photo geotagging tool for Mac.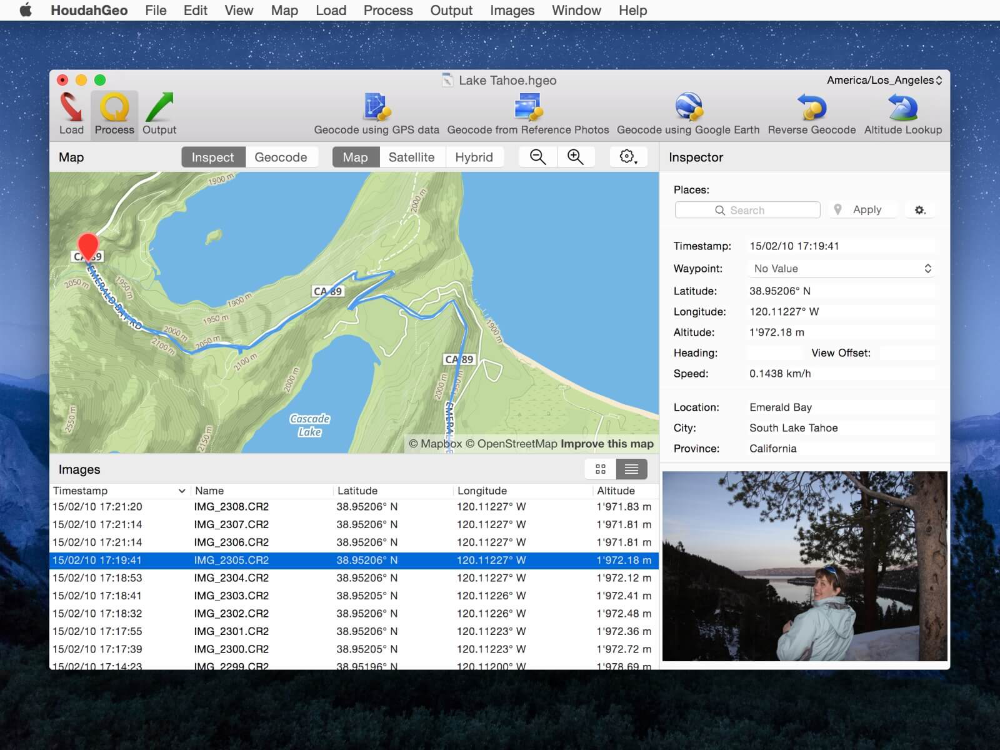 The utility tags photos with location coordinates, names, and related metadata. Version 6.0 brings several major new features and enhancements designed to streamline many tasks in the geocoding workflow. It supports JPEG RAW pairs. It also allows specifying the timezone used to write dates and times to EXIF/XMP metadata
HoudahGeo 6.0 requires macOS 10.14 or higher. A full-featured trial version is available from the Houdah Software website. HoudahGeo 6.0 is priced at US$39 for a single-user license.
A family license is available for $59. Upgrades are priced $24 and $36 respectively. HoudahGeo licenses purchased on or after August 1, 2019 qualify for a free upgrade. Licenses can be purchased from the Houdah Software store. Upgrade pricing is offer upon loading a previous license.
SweetP Productions' Session Restore, a Safari tab management extension has been updated to version 2.0, adding iCloud support for Mac to Mac syncing.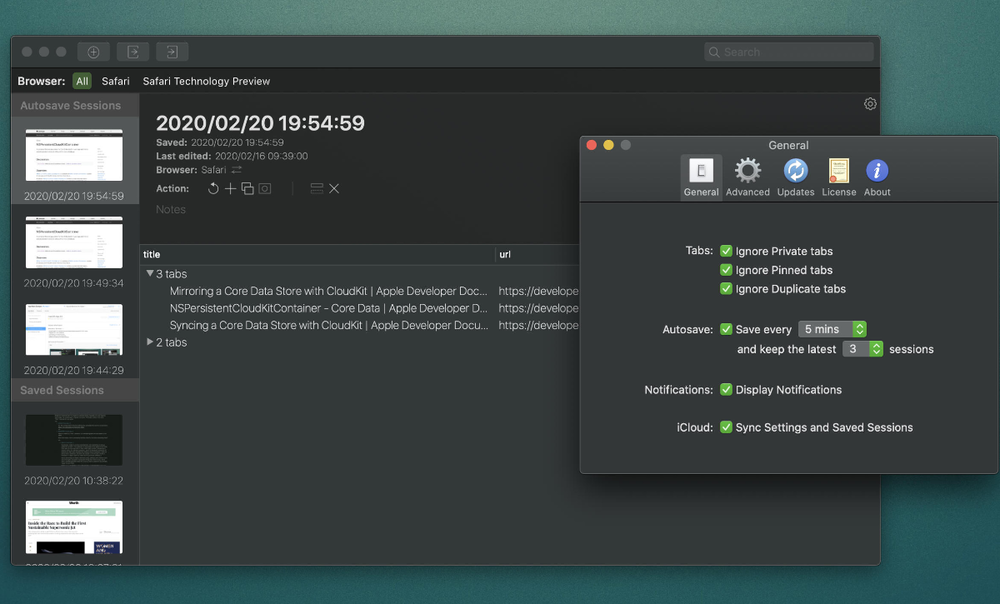 With Session Restore, you can save your browsing session, close all windows, then start with a fresh session. The extension allows you to visually identify sessions by screenshot.
SessionRestore 2.0 requires macOS 10.14.4 or later and Safari 12.1 or higher. It costs $19.99 and is available at the Mac App Store.
Moth Software has announced Mail Archiver X 5.2 for macOS. It's a feature update to the app designed as a companion to a user's email application.
Mail Archiver X allows consolidation, archiving, and permanent storage of emails. Emails may be saved in the application's native database format, Evernote, FileMaker or PDF. Version 5.1 adds French, Italian and Spanish localizations.
Mail Archiver X 5.2 costs US$44.95 and is available directly from Moth Software. A free, fully-functional, 10-day trial version can be downloaded.
iOS
James Mole has unleashed Creepy Little Monsters, a new take on the challenging gamescape of the 80s and 90s. There are a total of 20 levels designed for the everyday casual gamer.