On a regular basis, Apple World Today posts a list of notable new apps or app updates that have been released. They may not necessarily be new, but they're popular and deserve mention. Here are this week's picks.
macOS
Heikki Ohvo has released MacFlatplan 3.0, an update of his desktop publication mapping app. It allows users to make and view a map of a publication, including all articles and advertisements.
All page contents can be moved by dragging and dropping the contents to their new location. Color schemas and publication information can be imported from other flat plan documents. Version 3.0 includes a variety of options for customization, allowing to best suit the current project's needs.
MacFlatplan requires macOS 10.10 or higher. It costs U.S.$59; a demo is available for download.
Linguisoft has announced Grammarian PRO3 X 3.1, a 64-bit, macOS Catalina-ready update of the grammar, spelling, AutoCorrect, and AutoType proofreading application for the Mac.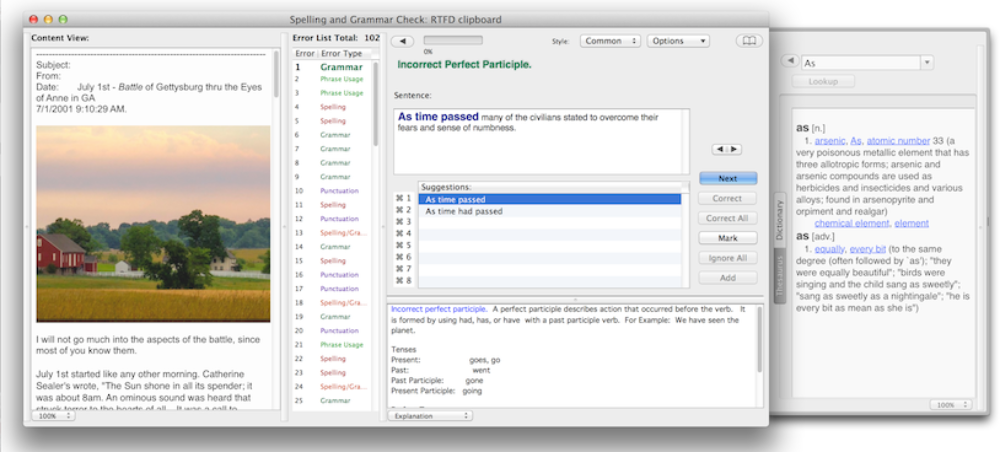 It's a universal interactive spell and grammar checking, dictionary, thesaurus, AutoCorrect, and AutoType tool that works within every program. Version 3.1 allows Grammarian to work as a background app, removing its menu and dock icon. There's new HTML Document Checking for browsers and editors such as Firefox; these export character formatting and graphics only via the HTML format
Grammarian PRO3 X 3.1 requires macOS 10.6.8 or later. It retails for U.S.$59.95 and is available through the Grammarian PRO3 X website.
Adobe has released updates to both its macOS and iOS versions of Photoshop with several new features. Among them:
° Now you can make multiple selections and apply multiple fills without leaving the workspace. Use the new "apply" button to iterate your fills before committing.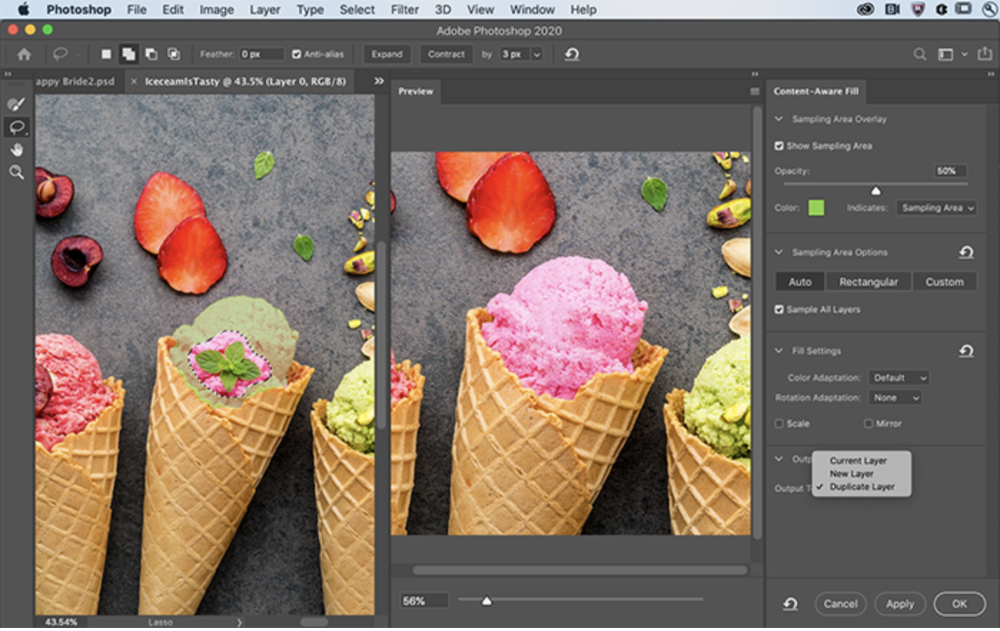 ° The output quality and performance of Lens Blur has been improved.
° It adds support fo the Dark UI of macOS Catalina
° There are performance tweaks and more.
Go here for more details.
Econ Technologies has released ChronoSync 4.9.9, an update to their multipurpose app for local and cloud backup, bootable clones and folder synchronizing under macOS.
The new version features an improved Google Cloud authentication experience when setting up the cloud connection for backup. Other changes improve stability and reliability when mounting disk images, as well as some minor bug fixes. The ChronoAgent 1.9.7 update is released in parallel with ChronoSync to carryover the changes to the companion App.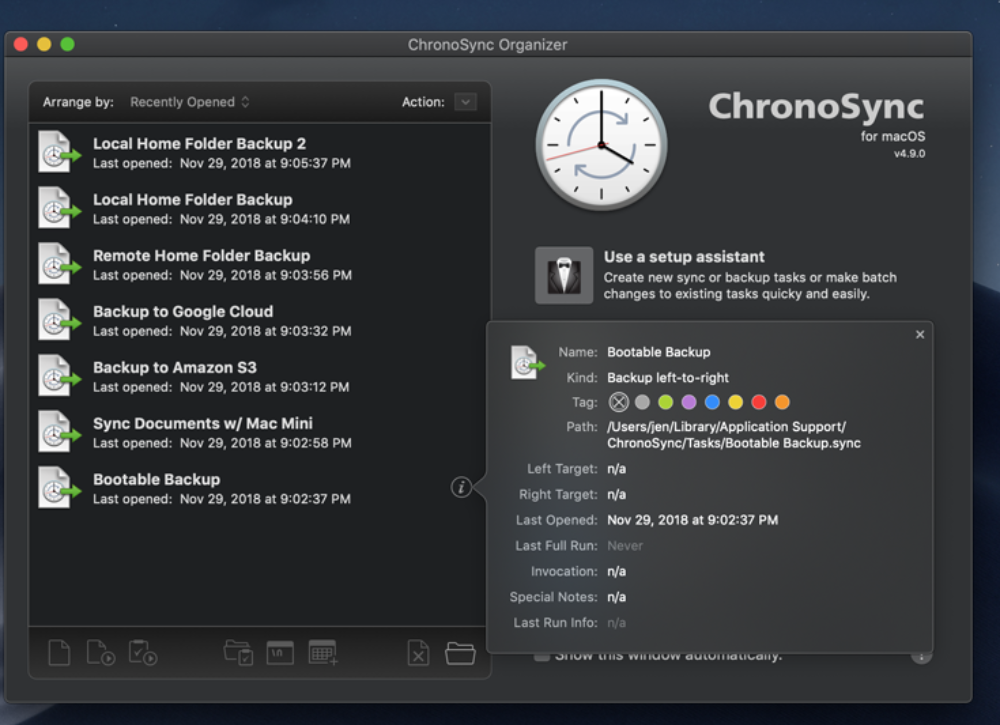 ChronoSync requires macOS 10.10 or higher. Licenses are available for purchase from ChronoSync for $49.99. ChronoAgent, the companion app to ChronoSync, runs on the destination Mac and connects directly to ChronoSync on the source Mac. Full working trial licenses are available or you can purchase ChronoAgent for $14.99. The ChronoSync to ChronoAgent connection provides a direct, high performance, and encrypted connection.