On a regular basis, Apple World Today posts a list of notable new apps or app updates that have been released. They may not necessarily be new, but they're popular and deserve mention. Here are this week's picks.
macOS
MeisterApps has debuted MirrorMeister, their first screen mirroring app for macOS and iOS.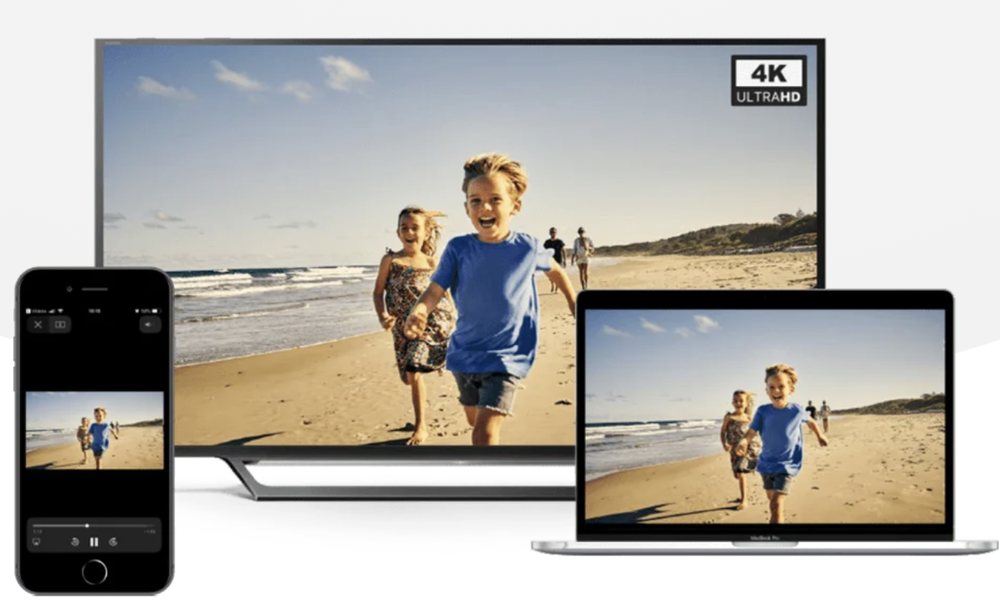 It's a cross-platform screencasting app, supporting more than 20 different Smart TVs brands, streaming devices, and televisions using the Android TV operating system. The folks at MeisterApps says you just need to download the app once and can stream music, cast photos, and videos from an iPhone, iPad, or Mac to any TV.
MirrorMeister is available for free at the Apple App Store and Mac App Store. However, you will need a monthly subscriptions to gain Pro functionality and enjoy regularly added features, updates, and services.
equinux has announced a new version of VPN Tracker 365 with support for PPTP VPN under macOS Big Sur. It's the only VPN solution for macOS Big Sur with PPTP support, according to equinux CEO Til Schadde.
The new version also has full support for new Macs with Apple M1 Chips, bringing IPsec, L2TP, PPTP, OpenVPN and SonicWALL SSL VPN support to new Apple-Silicon devices.
VPN Tracker supports over 300+ VPN gateways and devices by leading VPN gateway manufacturers. Customers can also mix multiple VPN protocols simultaneously.
VPN Tracker works with macOS 10.11 and higher. Pricing starts at US$99.99 for an annual subscription.
Smile has updated TextExpander, its macOS typing shortcut tool that keeps your snippets current on all your devices and lets you share and manage snippets across whole teams.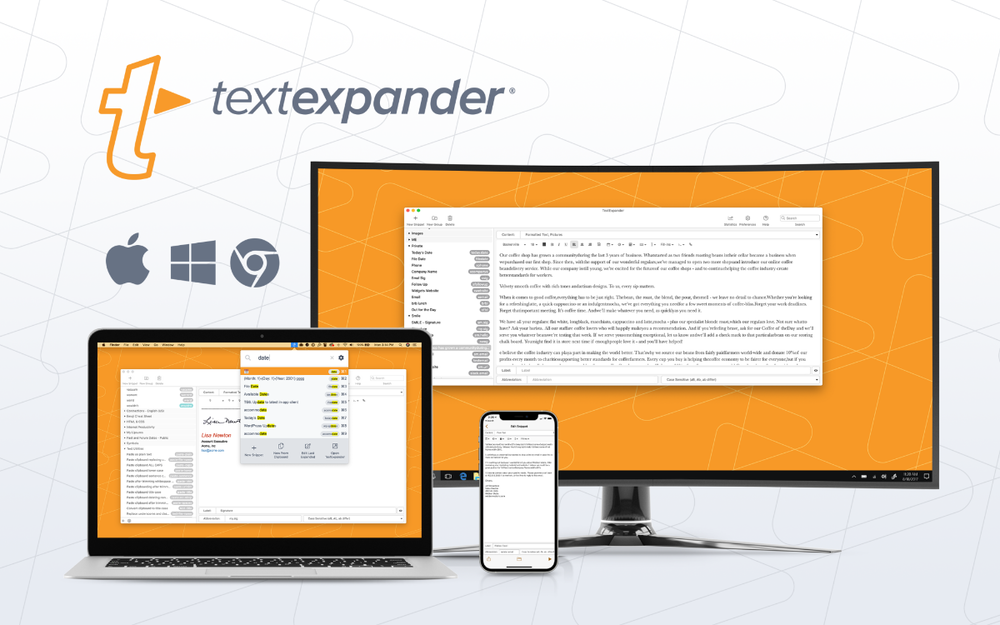 Teams and individuals using TextExpander will now experience Big Sur user interface updates, Apple Silicon Support, and Quick Actions to accelerate productivity. This includes a revamped user interface.
TextExpander requires macOS 10.14 or higher. It costs US$7.96 per user per month for the Team plan, which offers data and user management, billing, and statistics. Pricing starts at $3.33 per month for individuals on the Life Hacker plan. A demo is available for download.
Softobe has released Kinemac 2.0, an update to their real-time 3D animation software for macOS.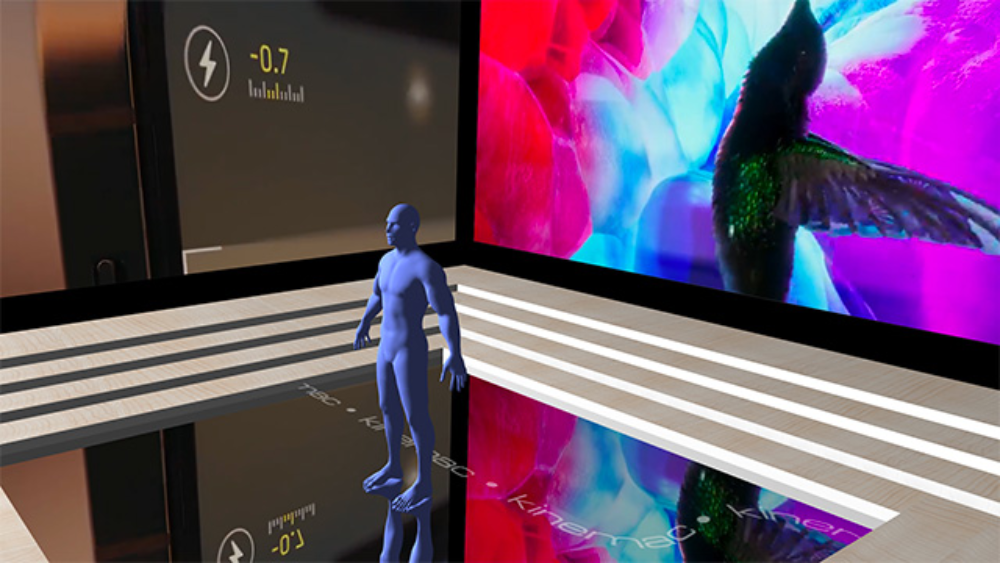 The tool allows anyone to create their own 3D and 2D animations. It uses technologies such as AVFoundation to manage video and audio files and to smoothly export your animations to a movie file. Now a 64 bit application, version 2.0 sports a new look and feel, new icons and graphical user interface, light and dark mode, and more.
Kinemac 2.0 requires macOS 10.13 or higher and costs $99. A demo is available for download.
Cisdem has updated Video Converter for Mac to version 6.3.1. The upgrade optimizes the installation package size and fixed the issue of downloading failure.
Cisdem Video Converter can handle video conversion, video downloading, basic video editing, and DVD ripping. It lets users convert video/audio files and DVDs to any format. It also supports video downloads from more than 1000 websites, regardless of SD videos or 8K videos.
Cisdem Video Converter for Mac requires macOS 10.01 or later. Pricing starts a $49.99 for a lifetime license for an individual user. A demo is available for download.
Zevrix Solutions has released BatchOutput PDF 2.3.6, a compatibility update to company's PDF printing automation solution for macOS.
The tool processes PDF from watched hot folders. BatchOutput PDF saves users the time and effort of printing PDFs manually. Users only need to drop PDFs into hot folders for automatic printing. Version 2.3.6 adds support for the recently released macOS Big Sur and improves parsing of complex PPD files.
BatchOutput PDF can be purchased from the Zevrix website for $24.95; there's a server version for $99.95. The update is free for licensed users of version 2. A demo is available for download. BatchOutput PDF supports macOS 10.8-11.
Ohanaware has launched App Wrapper 4.0, an overhaul and re-write of their post-build process for macOS.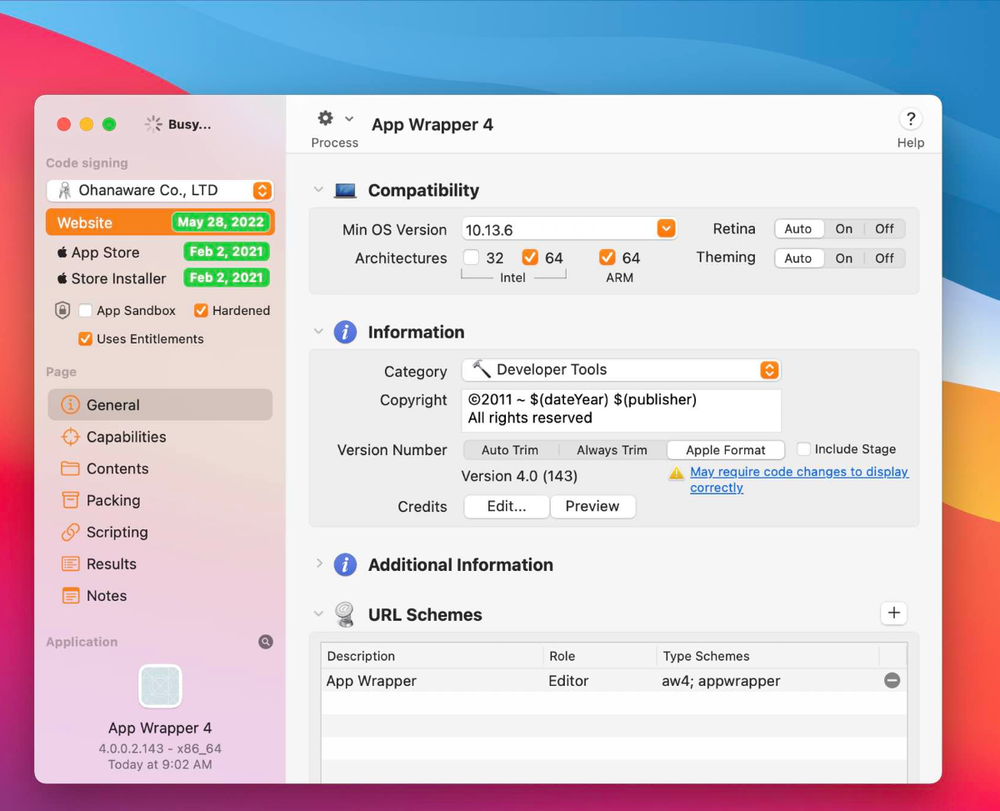 The utility was designed to simplify the process of preparing applications for submission to the Mac App Store and deploying on web sites. Version 4.0 features a user interface redesign to improvement clarity and discoverability. It also sports a complete rewrite of the processing engine to make it fast enough to be used for debugging with minimal impact, according to the folks at Ohanaware.
App Wrapper 4.0 requires macOS 10.14 or higher. It's available at the Ohanaware website for $49.99 for a single user, one-year update plan. Customers with a valid Update Plan can upgrade to App Wrapper 4 with no additional cost. Customers with expired update plans can extend their plans for $39.99. A demo is available for download.
CS Odessa has announced as new Immunology solution for ConceptDraw DIAGRAM and OFFICE on macOS 10.14 or higher.
It offers new capabilities in the field of immunology, medical virology, and healthcare information documenting. The Immunology solution lets you build visualizations, instructional documents, diagrams, infographics, and presentations.
The Immunology vector libraries and example drawings are available at $49 to users of ConceptDraw DIAGRAM 14 ($199 per end user license) and ConceptDraw OFFICE 7 ($299).
Also, Microsoft has announced that it's releasing new updates for many of its Microsoft 365 for Mac apps to introduce native support for Apple's M1 MacBook Pro, MacBook Air, and Mac mini.