On a regular basis, Apple World Today posts a list of notable new apps or app updates that have been released. They may not necessarily be new, but they're popular and deserve mention. Here are today's picks.
macOS Apps/Updates
AKVIS has released AKVIS Sketch Video Classic plug-in.2.0 for Adobe Premiere Pro and After Effects. The new version offers post processing effects, updated presets, multiple bug fixes, and stability improvements.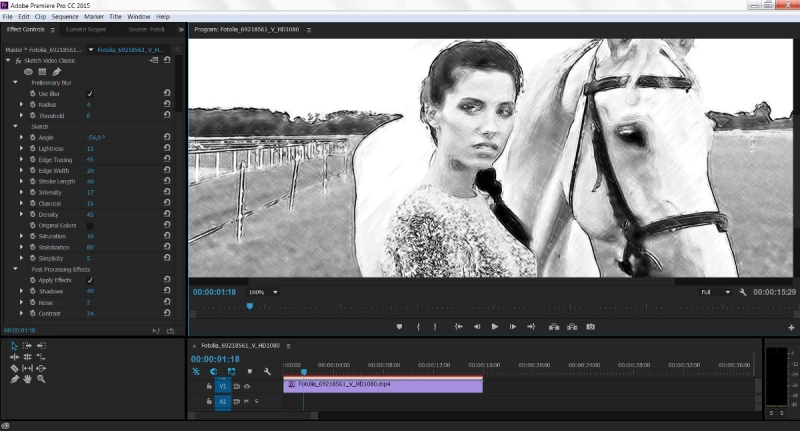 AKVIS Sketch Video Classic is a plug-in for Adobe Premiere Pro and Adobe After Effects for converting videos into animated cartoons, both black-and-white and color. You can use it to apply various pencil drawing styles to compositions and movies.
On the Mac platform, Sketch Video Classic 2.0 requires macOS 10.7 or higher. A demo is available for download. Registration is $199; one license key allows activating the software on two computers.
Insider Software has unveiled FontAgent 7.1.2, an update to its professional font manager for the Mac. Itintegrates diagnostics, repair, font selection, font book creation, and design tools in a single application for creative professionals. The new release includes support for macOS 10.12 Sierra and a new auto-activation XTension for QuarkXPress 2016.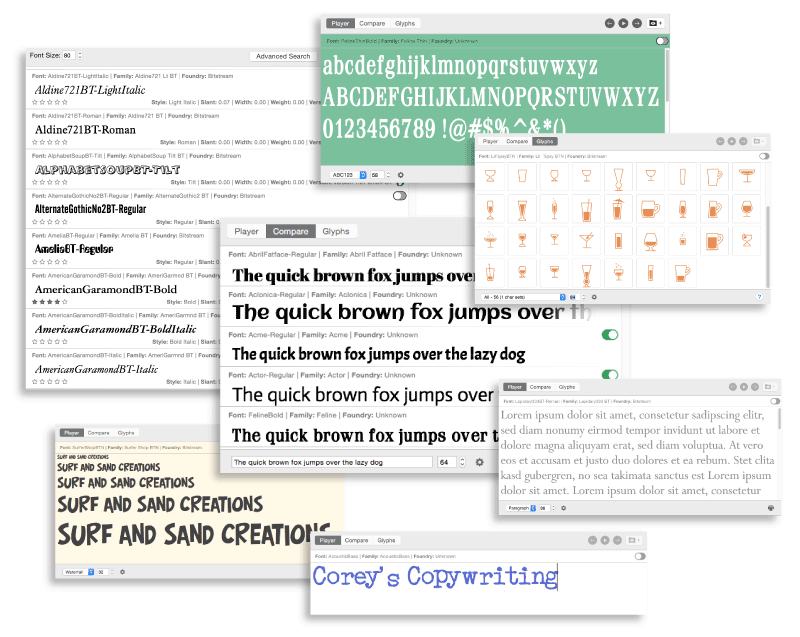 FontAgent 7 is available in a Standard Edition for standalone users and a Sync Edition that features one-click sharing of fonts with others in your workgroup and auto-syncing of fonts across your Macs. Version 7.1.2 is free to all licensed users of FontAgent 7. FontAgent Pro 6 Standard Edition users can upgrade in the Insider online store for $59. Other users can purchase the new release for $99.
Quantity discounts and crossgrades from competitive products are available. The new release runs on macOS Sierra, El Capitan and Yosemite and is available for immediate download from thedownload from the Insider website.
Norbert M. Doerner has launched NeoFinder 6.9.3. It's an update of the macOS app that helps you keep track of your digital files, photos, songs, movies, fonts on hard drives, USB sticks, servers, Blu-ray disks, DVD-ROMs, CDROMs, and any other digital media.
NeoFinder generates thumbnails and metadata of your files for search possibilities, smart folders, albums, and more. Version 6.9.3 is certified to run in macOS Sierra, and can catalog Affinity Designer files.
The app requires macOS 10.6.8 or higher. NeoFinder 6.9.3 is a paid update to licensed users of CDFinder, update price starting at approximately $21. Cross-grades for users of competing applications (DiskLibrary, FileFinder, CatFinder, Canto Cumulus, Disk Tracker, DiskCatalogMaker, Atomic View, iView Media Pro, and more) are available.
A demo version can be downloaded from the NeoFinder website. The price for new users starts at $32.50. Multiple user packs are available for network users. NeoFinder 6.9.3 is a free update to all NeoFinder customers.
einstein's legacy has rolled out ChapterWork 1.5.1, an update of its macOS utility for working with chapter tracks.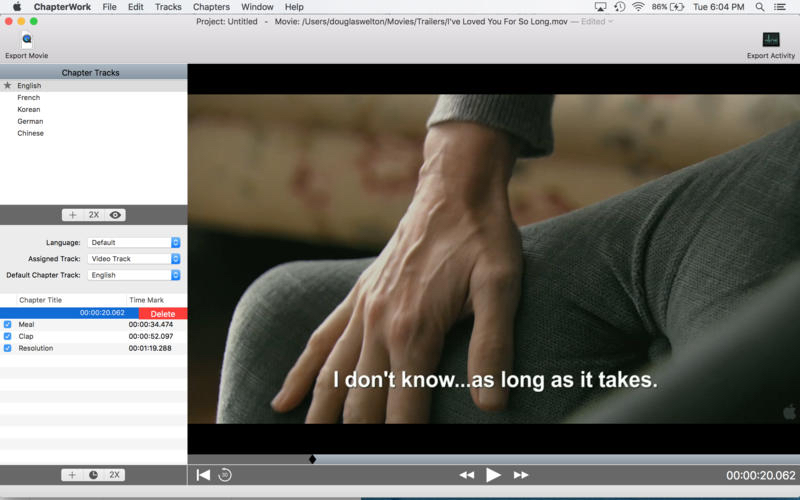 It replaces text-based tools with methods for creating, updating and internationalizing your movie's chapter tracks. Version 1.5.1 introduces expanded undo support, swipe-to-delete for chapter and marker entries, and other user interface enhancements.

ChapterWork 1.5.1 requires macOS 10.11 or higher. It costs $19.99 and is available from the Mac App Store.