On a regular basis, Apple World Today posts a list of notable new apps or app updates that have been released. They may not necessarily be new, but they're popular and deserve mention. Here are today's picks.
iOS Apps/Updates
Media Luna has rolled out Gio – The Rolling Ball Game 1.0. In the $1.99 game, players roll the ball over the correct colored cubes to build a path in order to move ahead. Roll the wrong way, and it's time to start over.
Motomo has introduced WoofLinks 1.0. The free app is actually four apps in one: a walk tracker, a connections list, a friend finder, and an instant messenger. WoofLinks has a "WoofDar" tab, sort of like a radar that lets users see what kinds of dogs are currently in a specific area, such as a park or beach, and more.
Apimac has launched Clean Text. It's a $3.99 tool for web masters, graphic designers, developers and magazine editors to reduce text cleanup and editing time. Users can clean up and edit text from emails, documents, or other material.
Mac OS X Apps/Updates
Cisdem has released PDFPasswordRemover 3.5.0 for Mac. It's an update of the PDF unlocking tool to help you recover and remove both user password and owner password.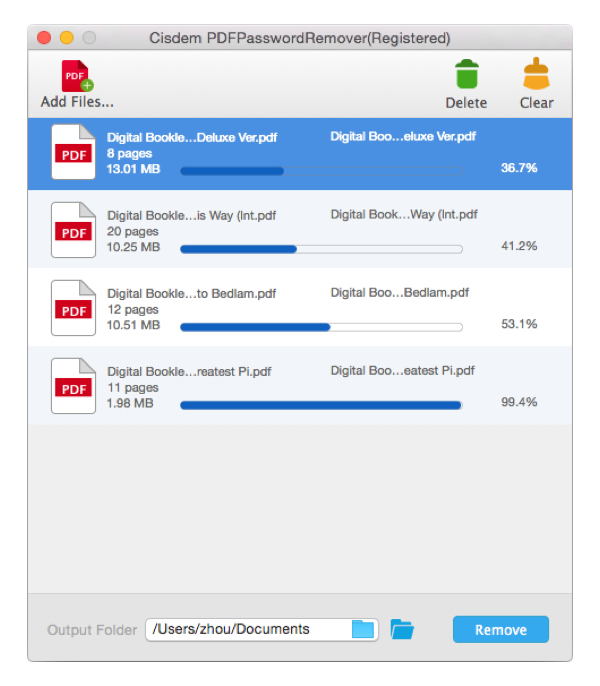 PDFPasswordRemover supports the ability to "crack" PDFs in any language and any Adobe PDF version (1.0-1.7). Version 3.5.0 offers improved decryption speed to batch remove owner passwords and more.
PDFPasswordRemover 3.5.0 is compatible with Mac OS X 10.7 and higher. It costs $34.99; a "lite" version is available for $19.99. A demo of PDFPasswordRemover 3 is available at at the product website.