On a regular basis, Apple World Today posts a list of notable new apps or app updates that have been released. They may not necessarily be new, but they're popular and deserve mention. Here are today's picks.
iOS Apps/Updates
Tanks Mobile: Battle of Kursk has released its full version, users are now able to collect WW2 tanks on the Apple Store. Tanks Mobile is based on WW2 history bringing players back to the battlefields. Players can collect all the WW2 tanks from both Alliance and Axis powers, they can then build a powerful squad to smash the enemies. Be it a Tiger or Sherman, the choice will make a big difference when applying different tactics and formations. Tanks Mobile is free, but does tout in-app purchases.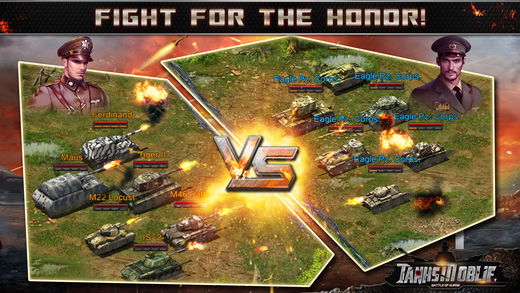 Full Fat has introduced Blocky Beastmode Football 1.0.1. In the free game, you rush, maneuver, and drive your way through the defense as NFL Running Back Marshawn Lynch, in a fast-paced running game! Blocky Beastmode features an unusual two-lane mechanic and secondary tap-to-juke control.