On a regular basis, Apple World Today posts a list of notable new apps or app updates that have been released. They may not necessarily be new, but they're popular and deserve mention. Here are today's picks.
iOS Apps/Updates
Abson Developments has launched Ding Dong Delivery 1.0. In the free game, the paperboy (that's you) is all grown up and has graduated to delivering hot slices of pizza around town. Players take control of a huge variety of over 25 vehicles — from tanks to boats, police cruisers and all in between. Drive through towns, army camps, farms and urban cities. The goal is to dodge traffic and deliver as much food as you possibly can.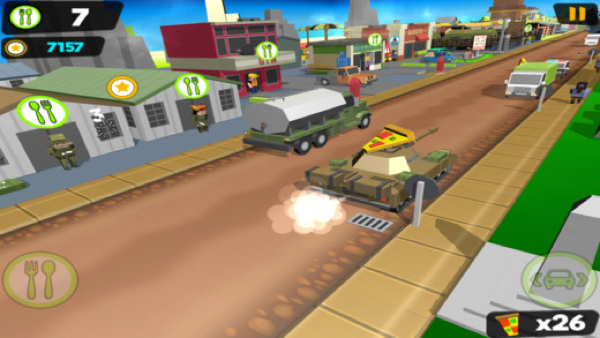 Jeffrey Yim has introduced Hack the System 1.0. It's a free hacking game in which players ack into the deepest system and compete on the global leaderboards. No two levels are ever the same. The game adapts to your skill level and generates new systems the deeper you go.
macOS Apps/Updates
Maxprog has released iCash 7.5.9, an update to their personal finance solution for macOS and Windows. The $49 app was designed specifically to track incomes, expenses, credits, debts and banks transactions.
iCash offers unlimited categories, multiple accounts, multiple currencies, a SQL backend engine, password protection, export/import routines, search functions, and drag & drop support. Version 7.5.9 offers several new features, improvements, and is now available in several new languages.