On a regular basis, Apple World Today posts a list of notable new apps or app updates that have been released. They may not necessarily be new, but they're popular and deserve mention. Here are today's picks.
iOS Apps/Updates
Jumsoft has unveiled Toolbox for iWork 1.0 (https://itunes.apple.com/app/toolbox-for-iwork/id1292582117), a set of template applicationscontaining over 30,000 items inside. It include a variety of professional templates of Pages documents, Keynote presentations, infographics, decorative artwork, icons and more. It features deep iOS 11 support right out of the box, so templates can be saved in the new Files app, as well as directly in Pages and Keynote apps.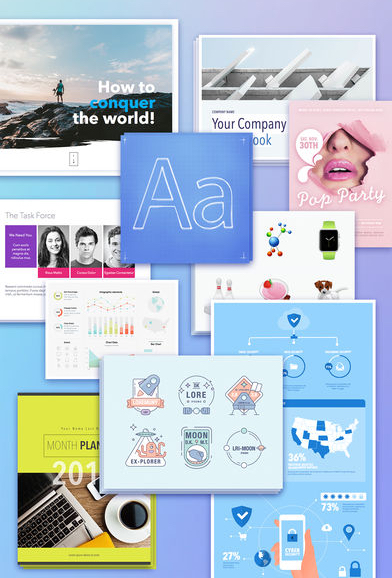 Toolbox for iWork is available as a single-time purchase for $9.99 for the first week after launch. After the launch week promotion, Toolbox for iWork for iOS will be priced at $29.99.
AirBeamTV has introduced Mirror for Samsung TV 1.0. The $4.99 app allows you to mirror your iPhone or iPad to your Samsung TV. This works on any Samsung Smart TV from the 2012 models onward.
Notus Games Studio has debuted Number World Adventure. Featuring more than 100 levels with various tasks and obstacles, the $0.99 game is a spinoff of the classic 2048 game mechanics. Players must move all tiles and merge similar numbers, brake chains, melt the ice and overcome other difficulties to join the pieces and fulfill tasks on their numerical puzzle adventure.
macOS Apps/Updates
True North Software has released Photo Print 4.0, an update of their photo printing application for macOS. 
It features a drag 'n drop, layout-oriented user interface. Photo Print allows you to place photos into frames, and adjust both images and frames positionally with effects, such as borders and image filters. 
It supports layered layouts, borders, shadows, filters and effects, styled text, and custom templates. Version 4.0 has been rewritten from the ground up so runs faster, can handle more photos, and allows you to save your creations as Photo Print documents.
Photo Print is priced at $19.99 and requires macOS 10.11 or higher. It's available at the Mac App Store. A demo version is available from the
ProjectWizards has conjured up version 4.3 of Merlin Project, its project management software for macOS. 
The app is is now optimized for mac OS High Sierra. However, all Merlin Project users will benefit from an update as several optimizations have been implemented, according to the ProjectWizards.
The software is now available in Japanese and Simplified Chinese. Also included in version 4.3 is a stability update.
Merlin ProjectMerlin Project costs $289 for new users. A demo is available for download.