On a regular basis, Apple World Today posts a list of notable new apps or app updates that have been released. They may not necessarily be new, but they're popular and deserve mention. Here are today's picks.
macOS Apps/Updates
ProtectStar has released Data Shredder for iOS 2017. It's a data shredding solution for iOS devices. By simply connecting an Phone, iPad, iPod touch or even AppleTV device to any Mac or Windows computer and running Data Shredder for iOS, you can erase and wipe all used space on the device.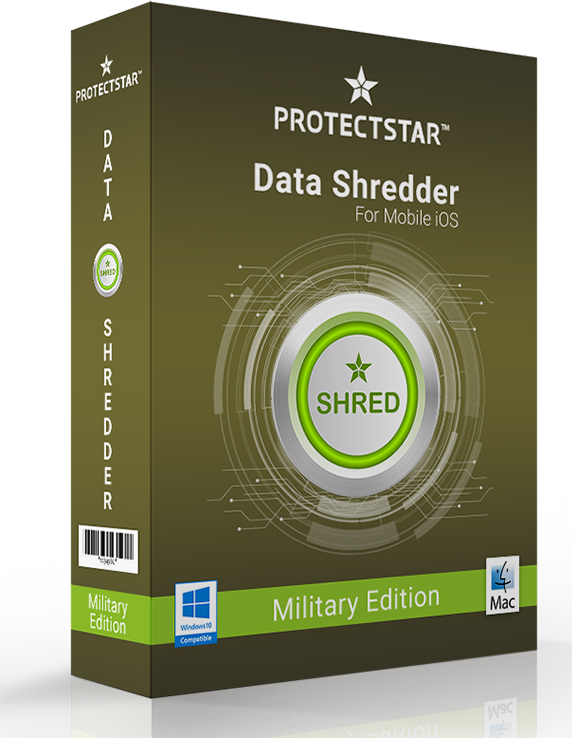 Data Shredder for iOS 2017 uses data shredding techniques that go beyond international standards set by state and military organizations for secure data deletion. Data Shredder's data erasing algorithms have been analyzed by government authorities and independent security organizations to ensure the app does exactly as advertised, destroy all personal data on the device beyond any hope of recovery, says Chris Bohn, CEO of ProtectStar.
Data Shredder for iOS 2017 is available in two versions, the Professional Edition offers 11 different data shredding methods, completely wiping all free space and overwriting the storage area, to completely shred all of the stored data. Data Shredder Military Edition offers 18 erasing algorithms in total, while also offering an integrated secure file explorer.
Data Shredder for iOS Professional edition uses certified deletion algorithms, including: DoD 5220.22-M ECE, Peter Gutmann, DoD 5220.22-M, HMG Infosec No.5, US Army AR380-19 and more. The Data Shredder for iOS Military Edition uses those same shredding algorithms, plus makes use of enhanced military deletion methods like NATO standard, US Navy NAVSO P-5239-26 (MFM & RLL), USAF AFSSI-5020 and Canadian CSEC ITSG-06. Data Shredder 2017 requires, on the Mac platform, macOS 10.11 or later.
Cyberduck — a FTP, SFTP, WebDAV, Amazon S3, Backblaze B2, Microsoft Azure & OneDrive and OpenStack Swift, donation-ware browser for macOS and Windows — has been revved to version 6. It adds transparent, client-side encryption support to secure your data on any server or cloud storage.
The new encryption feature is based on the concepts and work of Cryptomator, which encrypts file contents and names using AES.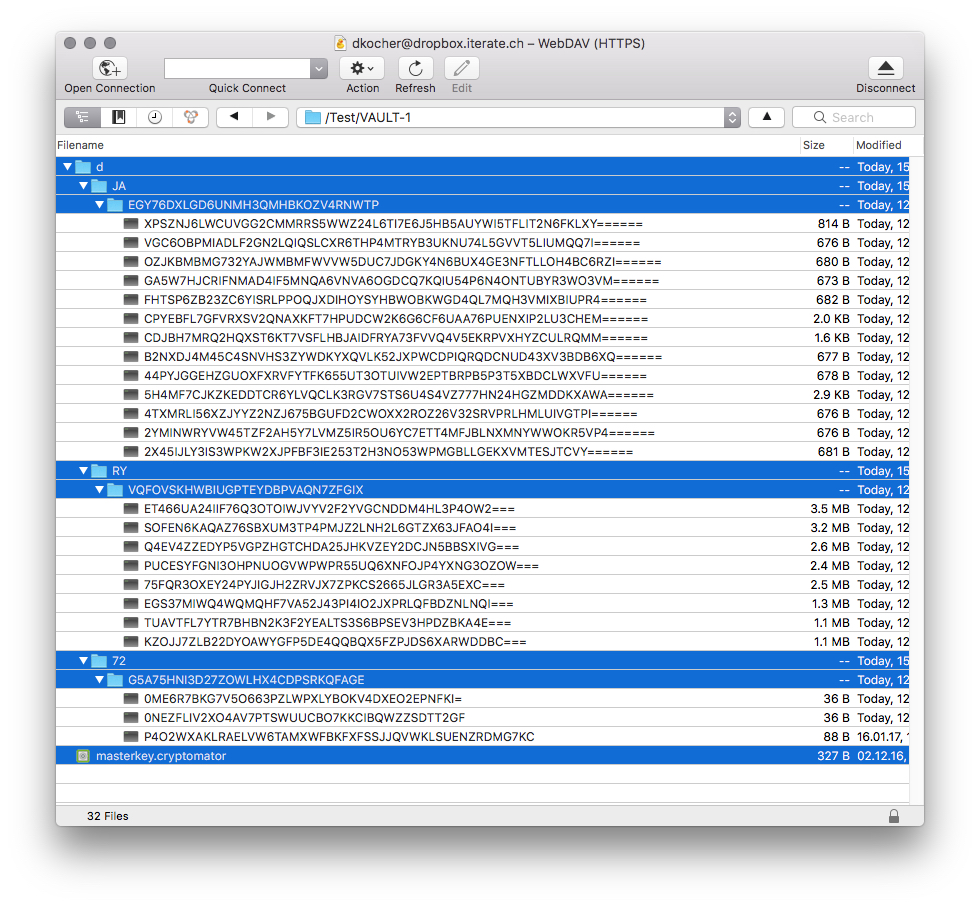 All vaults either created by Cyberduck, Cryptomator or their mobile apps for iOS and Android are fully interoperable. Previously, Cryptomator vaults could only be used with files on your local hard disk, limiting access to Dropbox or Google Drive services where data is locally synchronized with their client applications. With Cryptomator support in Cyberduck 6, you can create secure vaults on any server or cloud storage available through the the broad protocol support in Cyberduck – including Amazon S3, Backblaze B2, Microsoft Azure and OneDrive or any OpenStack Swift, WebDAV or FTP interoperable hosting solution.