On a regular basis, Apple World Today posts a list of notable new apps or app updates that have been released. They may not necessarily be new, but they're popular and deserve mention. Here are today's picks.
macOS Apps/Updates
The Pixelmator Team has released Pixelmator Pro 1.1, an update to the image editing app for Mac.
It features a single-window interface, nondestructive, GPU-powered image editing tools, machine learning-enhanced editing features, and more. Version 1.1 adds a modern way to prepare images for the web, brings machine learning-powered Auto Color Adjustments, Touch Bar support, a new Slice tool, SVG support, a new Tutorials page, and more.
Pixelmater Pro 1.1 requires macOS 10.13 or later. It costs $59.99 and is available worldwide exclusively through the Mac App Store.
Twocanoes Software has released Winclone 7, an upgrade to its Boot Camp imaging and migration software for the Mac.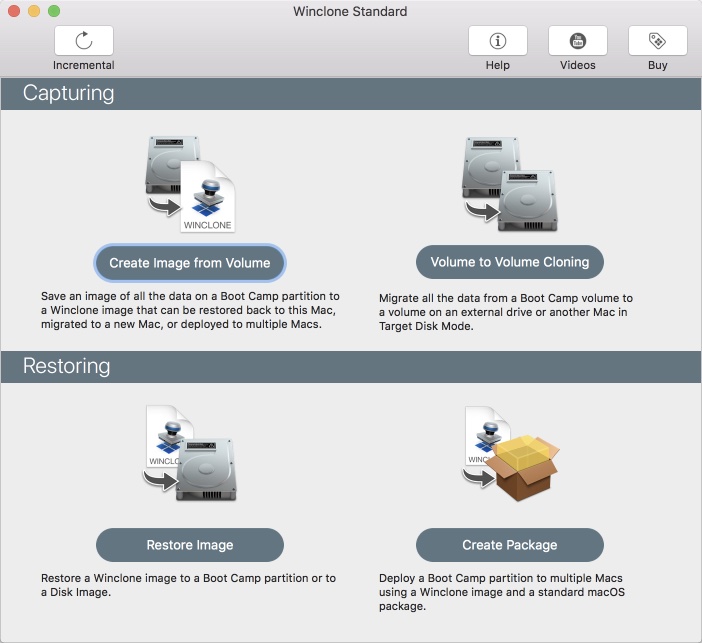 Fully compatible with Windows 7, Windows 8, and Windows 10, it allows you to clone, migrate, and backup Windows installed on a Mac. Winclone 7 features incremental imaging, a brand new interface, support for Microsoft MDT/SCCM and automatic configuration of Windows during the imaging process.
It requires: a Boot Camp partition; macOS 10.12 or later; Windows 10, Windows 8.1; and Windows 7 (64-bit) on supported Mac hardware. Also, an Internet connection is required to verify your license key
Winclone Standard costs $39.99 and includes licenses for two Macs. Winclone Pro is $499.99 for 50 clients and includes perpetual licensing and standard support. Winclone Pro Enterprise is $5 per Mac per year and features subscription-based licensing and enterprise integration support (minimum 200 clients).
Tension Software has announced Precise Screenshot 2.0 for macOS. It's an update of the utility for taking screenshots from your Mac's screen; the new version adds more tools.
Precise Screenshot can select a resizable portion of the screen with the usual drag method, it can use pre-fixed size area from a customizable popup menu (with the sizes the user needs), or it can use the full screen area. Version 1.4.1 is optimized for OS X El Capitan and fixes some bugs.
Precise Screenshot works with macOS 10.10 or higher. It costs $5.99 and is available at the Mac App Store.
Econ Technologies has debuted a new generation of ChronoSync Express offering a simpler user-interface, simpler scheduling, and numerous other tweaks and enhancements.
ChronoSync Express is the entry level version of ChronoSync. It provides the basic file synchronization, backup and scheduling capabilities found in ChronoSync but at a more affordable price. Under the hood, ChronoSync Express has received numerous changes and tweaks to improve reliability and efficiency, according to the folks at Econ.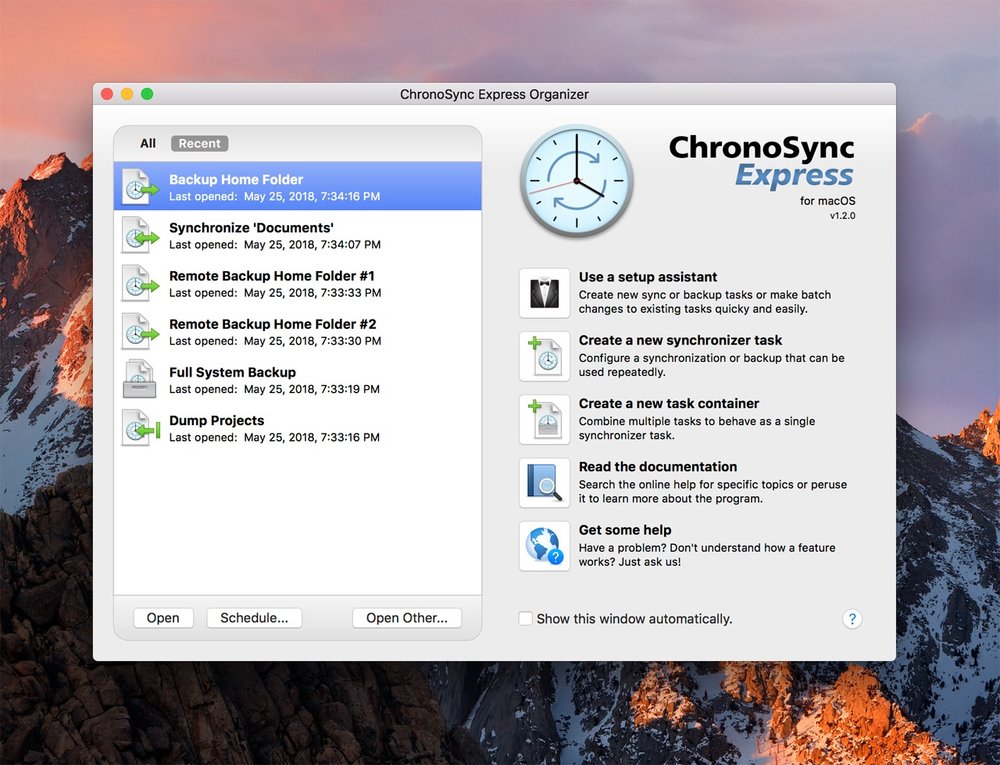 ChronoSync Express 1.2.0 is available for $24.99 from the Mac App Store. It's also available as part of the Setapp subscription service. Current users can update to version 1.2.0 for free.