On a regular basis, Apple World Today posts a list of notable new apps or app updates that have been released. They may not necessarily be new, but they're popular and deserve mention. Here are today's picks.
Mac OS X Apps/Updates
Montibus has rolled out Suite for Pixelmator 1.0 for Mac OS X. It features more than 1,500 new brushes, shapes, gradients and styles for the image editing app.
The add-ons support Pixelmator's custom palettes. Categories and subcategories are designed to make it simple to find an item you need from the collection.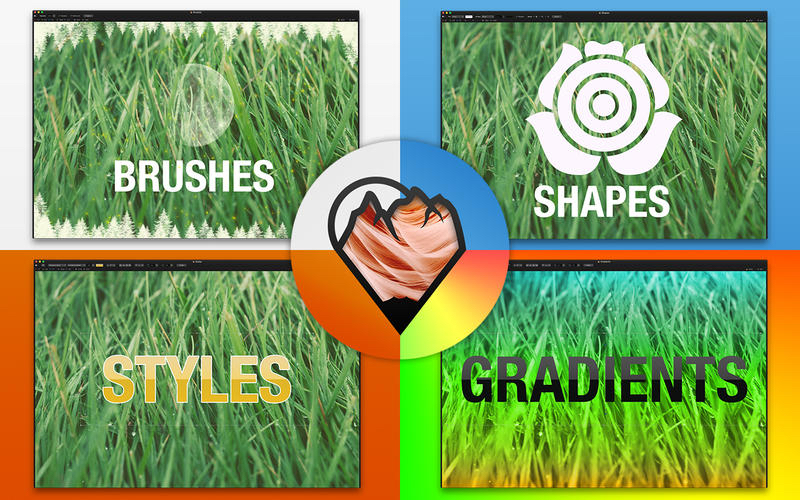 Suite for Pixelmator 1.0 costs $19.99 and is available worldwide exclusively through the Mac App Store in the Graphic & Design category. The app requires Mac OS X 10.9 or later and, of course, Pixelmator.
Corel has debuted AfterShot Pro 3 for Mac OS X, Windows, and Linux. The new version of the photo editing and organization software adds a highlight recovery algorithm, watermarking, layer-based blemish correction, as well as dynamic update abilities that enable new camera RAW profiles to be supported faster than ever.
AfterShot Pro 3 enables photographers to organize thousands, cull from hundreds, and perfect a single photo, according to Greg Wood, senior director of Photo Products at Corel. The software provides access to a variety of plug-ins and add-ons direct from the community. Suggested retail pricing is $79.99; existing registered users can purchase for the upgrade price of $59.99. A 30-day demo is available for download.
Xeric Design has released EarthDesk 7, an update to its real-time dynamic desktop map for Mac OS X.
The app replaces your static desktop with an image of the Earth showing current sun, moon and city illumination, as well as real-time cloud coverage. A data subscription offers additional real-time information including earthquakes and named storms, allowing you to visualize hurricanes and other real-time events on your Mac.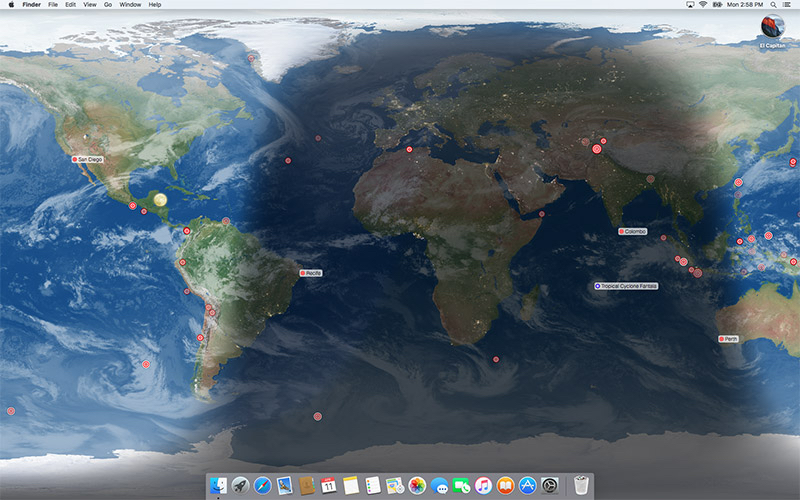 EarthDesk 7 provides improved support for multiple screens and Retina displays. There are new positioning options including centering on a specific latitude/longitude or real-time data such as the location of the most recent earthquake. City labels now support multiple colors and different screens can show different sets of data. There's a new city database with support for adding, editing and removing of cities. In version 7 presets are exportable to make it easier to move configurations between different Macs.
EarthDesk 7 requires Mac OS X Yosemite or El Capitan. It costs $24.99. Upgrades are available for $12.99 for licensed users of version 5 and 6. A data subscription adds high-resolution clouds, earthquakes, named storms and tacking of the International Space Station starting at $9.99 per year. Bundles that include EarthDesk and a discounted data subscription are available.
QotoQot has announced Qbserve 1.2, an update to its automatic private time tracker for Mac OS X.
The app "knows" productivity rates for thousands of sites and apps and has the ability to differentiate between chats in Skype, Slack, and Telegram, YouTube videos, and subreddits. All the tracked information is stored privately on the user's machine. Features include flexible tracking settings, dynamic dock & menu bar icons, detailed feedback charts, alerts for goals, and reminders.
Version 1.2 supports over 300 new sites and app bundles for automatic lookup. It also adds support for recognizing Slack teams and Telegram chats as separate activities. Observe requires Mac OS X Yosemite or El Capitan. It costs $30 (until June 30; after that the price rises to $40).
iOS Apps/Updates for the iPhone, iPad, and iPod touch
Mental Donkey Games has introduced Blindway 1.0. In the game, your goal is to draw along the given path in order to finish each level. The path disappears when you start drawing, so you need to draw carefully so you won't hit any walls. Some levels include buttons you need to press in order to open doors that are blocking your way. Blindway is free, but does tout in-app purchases.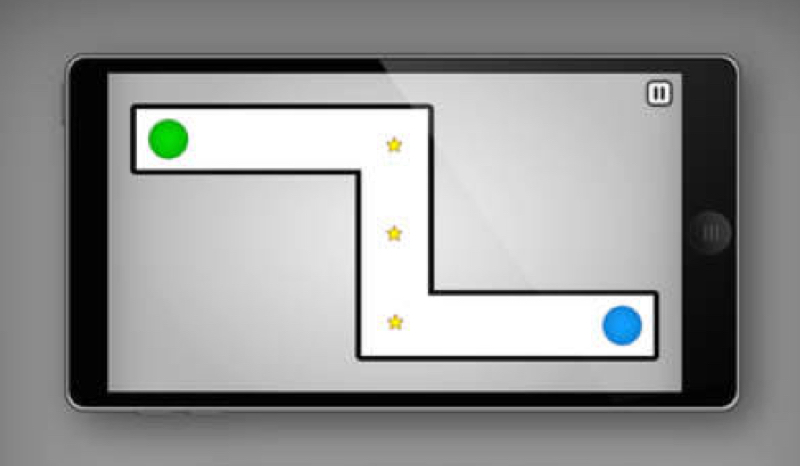 Global Delight has launched Boom. The $2.99 music app features 3D surround sound, equalizer presets and an audio intensity slider. Boom for iOS is designed to transform the way users listen to music stored in their iPhone or iPad. The 3D Sound offers a virtual surround experience that is immersive and works on any headphone. The app also comes with handcrafted equalizers such as Bass Booster, Electronic, Pop and more.
---
Oxford Leather iPad Pro® 9.7 Case: New from Pad & Quill