On a regular basis, Apple World Today posts a list of notable new apps or app updates that have been released. They may not necessarily be new, but they're popular and deserve mention. Here are today's picks.
iOS Apps/Updates
Creaceed has unveiled Inko, a peer-to-peer collaborative whiteboard app for the iPad, iPhone, and Apple TV.
It lets users draw collaboratively in real time on the same canvas from multiple devices, offering network-less connectivity, as well as live TV mirroring and interaction. It also supports the Apple Pencil.
Inko 1.0 is available immediately as a free download on the Apple App Store, and is localized in 12 languages. The free version provides an unlimited number of canvases for personal use without limitation, and lets two or more users try the collaboration feature for a 60-second time-limited session. To remove this limitation, two purchase options are provided. The Apple TV companion app is a free download on the App Store and has no limitation
macOS Apps/Updates
Karl Traunmueller has released Compositor 1.1, an update to the LaTeX Mac app. It brings real-time WYSIWYG capabilities to LaTeX, the document preparation system widely used in academia for preparation of scientific and technical publications.
Version 1.1 now runs e-TeX, an extended version of TeX developed by the NTS project. The next version, 1.2, scheduled for release by end of April, will bring improved support for more commonly used LaTeX packages.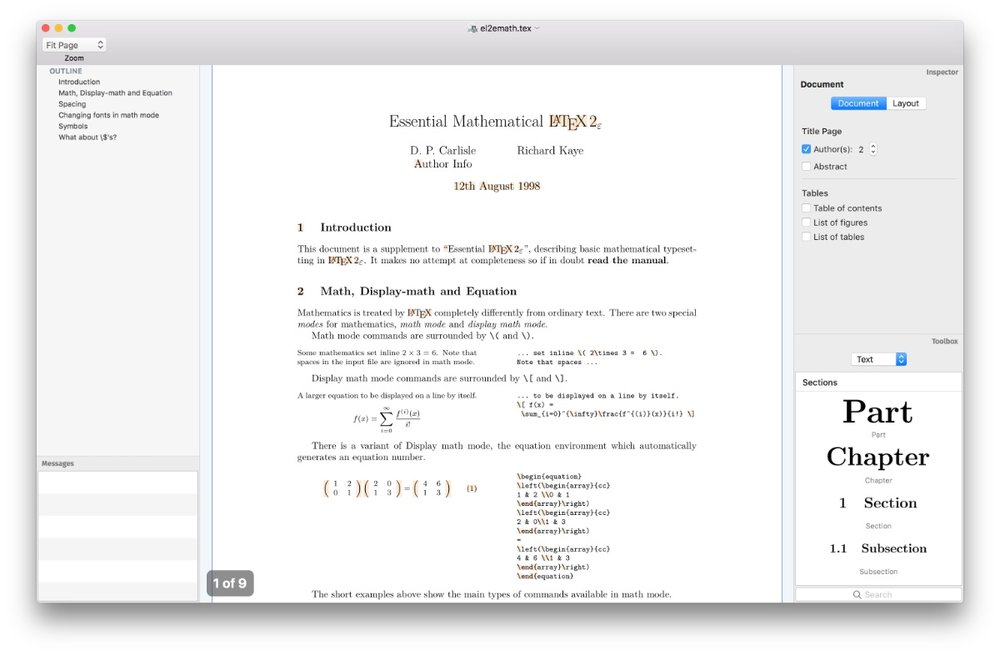 A fully-functional 60-day free trial is available for download from the product's website. Licenses can be purchased from the product's online store at an early-adopter price of $19. The purchase includes all future updates, including major version updates.