On a regular basis, Apple World Today posts a list of notable new apps or app updates that have been released. They may not necessarily be new, but they're popular and deserve mention. Here are today's picks.
iOS Apps/Updates
Full Fat has tossed out Blocky Baseball 1.0. It's a free batting game in which you tap the screen to swing the bat. You can hit curveballs, fastballs, bounce balls and screwballs in a batting game. You can collect new batters in a variety of traditional uniforms and some less conventional. You can unlock new bat designs from classic baseball bats in wood, aluminum or stars and stripes to crazy designs.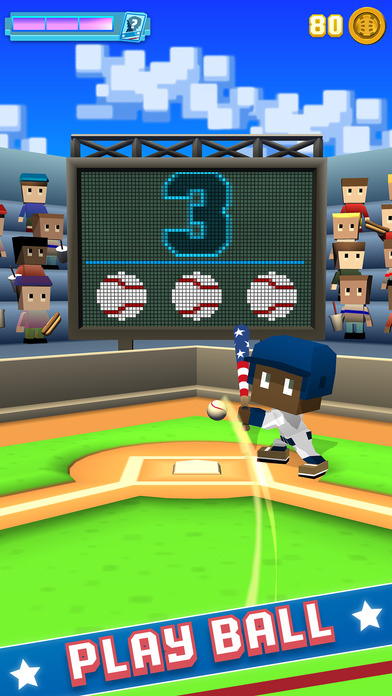 PugEmojis has introduced Duchess the Pug 1.0. It's a $2.99 emoji keyboard and sticker set for the pug loving iOS user who is looking for a fun way to dress up their messages in Facebook Messenger, WhatsApp, and the iOS 10 Message app.
macOS Apps/Updates
Jumsoft has launched a new version of its Money for macOS and iOS. It brings both apps to version 5, which symbolizes the fact that they were developed simultaneously and work together better than ever.
With the new releases, Jumsoft has designed a revamped user interface, 64-bit architecture, and a variety of other new and improved features, 64-bit architecture, and a variety of other new and improved features.
Money 5 is now available on the Mac and iOS App Stores with up to 60% early-bird and upgrader discount for a limited time. The macOS version is $24.99, and the iOS version is $1.99. After the initial promotion, the prices will be set to $49.99 (macOS) and $4.99 (iOS).