On a regular basis, Apple World Today posts a list of notable new apps or app updates that have been released. They may not necessarily be new, but they're popular and deserve mention. Here are today's picks.
iOS Apps/Updates
Feral Interactive has launched ROME: Total War – Barbarian Invasion for the iPad. It's a standalone follow-up to ROME: Total War on iPad. You play out the final years of the Empire as a Barbarian commander determined to bring it down, or take up arms as a Roman general. ROME: Total War – Barbarian Invasion for iPad is out now at the App Store for $4.99.
Divine Robot has introduced CotBot Farm. Developed by parents and education specialists, the $2.99 interactive learning game gives pre-school children their own digital farm to explore. Experiences include riding a tractor, milking a cow, selling produce, and more. Children are then free to roam the farm at their leisure and switch between different vehicles and animals at any time.
macOS Apps/Updates
Overmacs has released PhotoSweeper 3.0, an update of the most duplicate image finder for macOS. Among other new features and improvements, the upgrade brings a "Side-To-Side" compare mode that lets you compare the contents of two folders with each other or find similar photos to a single image.
There's also now Touch Bar support for the 2016 MacBook Pro. PhotoSweeper 3.0 provides a Restoring Session with the latest results saved: you can continue working with your photos right from where you left the app last time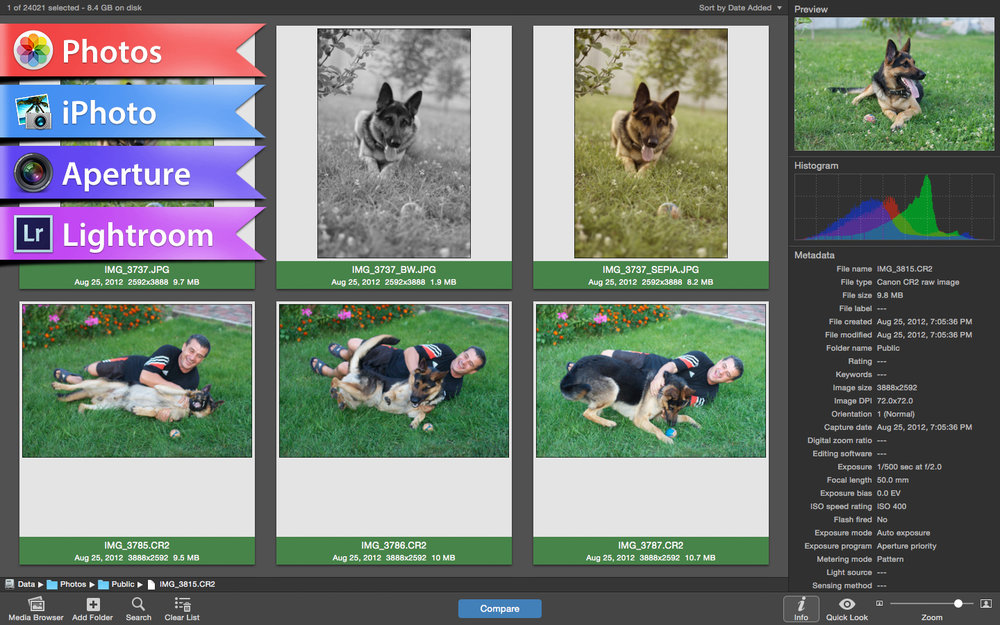 PhotoSweeper 3.0 requires macOS 10.10 or later and costs $9.99. It's available at the Mac App Store.
Alien Skin Software has announced the Advanced Layers Update for Exposure X2, their non-destructive RAW photo editor that handles a full digital photography workflow.
This newest version adds advanced layering tools that enable stacking of effects for added creativity. Layers can be copied and pasted, turned on and off individually, applied to multiple images, and more.
The Advanced Layers Update for Exposure X2 will be sent as a free update to owners of Exposure X2. For new users, it's available at the Alien Skin website for $149. Upgrade pricing is available to owners of previous versions of Exposure for $99.
The Advanced Layers Update for Exposure X2 is also available in the Exposure X2 Bundle. This integrated collection bundles Exposure with Alien Skin's award-winning Blow Up and Snap Art tools to add upsizing and natural media special effects. It's available for $199. Owners of one or more of the current apps in the Exposure X2 Bundle can purchase for $119. A 30-day demo is available.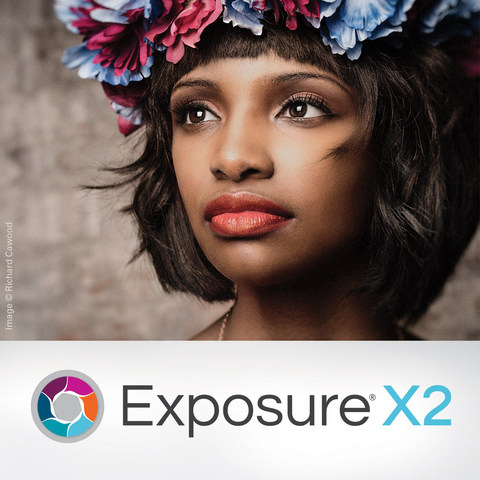 The Advanced Layers Update for Exposure X2 may be used as a standalone program or as a set of plug-ins. When used as a set of plug-ins, it requires one of the following host applications: Adobe Photoshop CS6 or Adobe Photoshop CC 2015 or newer; Adobe Lightroom 6 or Adobe Lightroom CC 2015 or newer
The Advanced Layers Update for Exposure X2 is compatible with macOS 10.10 or higher on the Mac platform.
Zevrix Solutions has announced LinkOptimizer 5.0.18, a feature update to company's workflow automation solution for Adobe InDesign.
The tool allows users to reduce the size of InDesign links and speed up processing by eliminating excess image data. The software also performs image adjustments, converts formats and helps repurpose files for web and mobile devices. Version 5.0.18 lets users preserve image multi-resolution information and save transparency when converting InDesign links to TIFF.
LinkOptimizer can be purchased from the Zevrix website for $259.95 (there's a "lite" version for $179.95), as well as from Adobe Exchange and authorized resellers. A demo is available for download. The update is free for LinkOptimizer 5.x users and $130 to upgrade from previous versions. LinkOptimizer requires macOS 10.7-10.12 and Adobe InDesign / Photoshop CS5-CC 2017.