On a regular basis, Apple World Today posts a list of notable new apps or app updates that have been released. They may not necessarily be new, but they're popular and deserve mention. Here are today's picks.
iOS Apps/Updates
KerCodex has introduced Find that Book 1.0. If you've got plenty of books in various bookcases and you stopped trying to sort them, the appcan help you find them. You must first take photos of your books by bundles and keyword them using Siri Dictation or character recognition. Once that's done, the proximity keyword search feature will help you locate specific titles. Find that Book 1.0 is free up through 50 book bundles; the unlimited version costs $1.99 for an in-app purchase.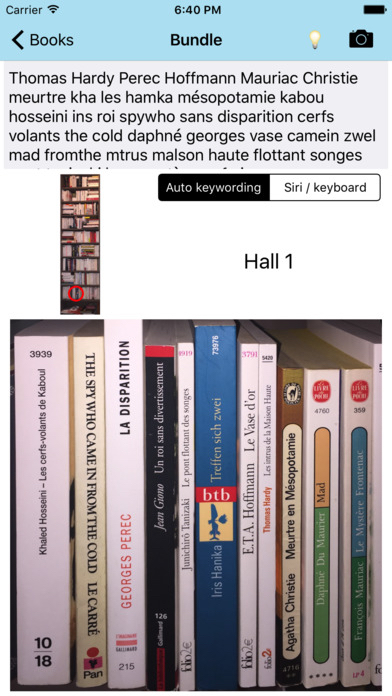 Element Cell Game has launched 2048 Time Attack 1.0. In the free game players are challenged to figure out the best move in order to reach 2048 and beyond. There are also numerous game modes to be unlocked, such as 5×5 board and 6×6 board.
macOS Apps/Updates
MacXDVD Software has announced MacX MediaTrans 3.9, an update that provides support for now-in-beta-testing iOS 11 and macOS High Sierra.
MacX MediaTrans offers a way to manage, backup and transfer your iOS mobile data, including videos, photos, music, ringtone, ebooks, Voice Memo, iTunes U, Podcast and more. Version 3.9 offers optimized data loading performance, fixes data loading problems as well as fixed errors when sorting music by album.
MacX MediaTrans 3.9 is normally priced at $29.9 for a single license copy with life time free upgrade. However, it's being offered for 70% off for a limited time.
Zevrix Solutions has released Package Central 1.9.19, a feature update to company's packaging workflow automation tool for Adobe InDesign.
The software automates InDesign packaging with hot folder processing. Package Central offers email notifications, variable packages, PDF export and more. Version 1.9.19 makes it easier to specify multiple addresses for email notifications, and addresses processing errors on some network servers.
Package Central can be purchased for $149.95 from the Zevrix website. A demo is available for download. Package Central requires macOS 10.7-10.12 and Adobe InDesign CS5-CC 2017.