On a regular basis, Apple World Today posts a list of notable new apps or app updates that have been released. They may not necessarily be new, but they're popular and deserve mention. Here are today's picks.
iOS Apps/Updates
Ingeniousapps has introduced Neon LED Keyboard Glow Keyboards. The app allows users to colorize their keyboard by customizing the background, key style, key color and more. Neon LED Keyboard is free, but does tout in-app purchases.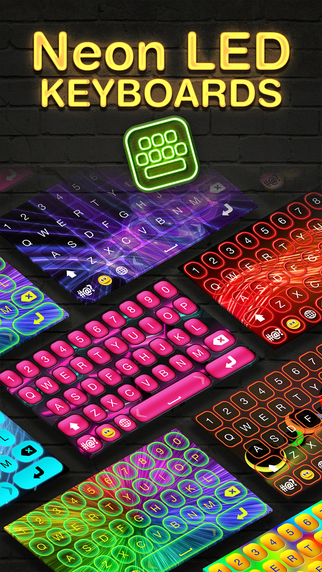 BizNitz Inc. has launched BizNitz 1.2. The free app is designed to connect homeowners, contractors, and independent handymen. BizNitz provides a contact point for homeowners to get household jobs done and includes the services of both professional contractors and knowledgeable locals looking for odd jobs. Homeowners can post detailed job requests, including the time the service is needed, and the price they are willing to pay. Contractors and handymen apply for the jobs that interest them.
macOS Apps/Updates
Ben Software has announced SecuritySpy 4.0, an update to the multi-camera video surveillance software for macOS.
The tool offers recording features, remote monitoring and configuration, and optimized code. Version 4.0's improvements include 64-bit support, speed improvements, new capture features, and a new user interface.
Pricing depends on the number of cameras you're using SecuritySpy with — ranging from $45 for the single-camera version to $990 for the unlimited-camera version. The app requires macOS 10.7 or higher.
Propellerhead Software has released Reason 9, a new version of the music production software. It builds on the Reason platform by introducing a host of new devices, sounds and creative tools.
Reason 9 introduces three Player devices that instantly transform any MIDI input into "compelling" music. Note Echo creates rhythmic, pitched MIDI delays for melodies, drum rolls and more. Scales & Chords turns simple melodies into harmonies and chords.
Transpose notes to a selected scale and automatically generates chords for your song. Dual Arpeggio transforms chords into intricate rhythms. F
Reason's new Pitch Edit mode helps users fix out-of-tune notes, adjust vibrato, change timing, create new melodies from a recording, change the dynamics, and more. Audio to MIDI lets you convert your vocals to MIDI notes. Reason 9 also comes with 1000 new sounds to ignite your creativity.
What's more, the upgrade now includes the Pulsar dual channel LFO – previously available as a Rack Extension ($49) via the Propellerhead shop. You can use Pulsar to introduce variation to your sounds, create entirely new ones using its modulation, or load up any of the masterfully crafted presets.
Reason 9 is available as a direct download from Propellerhead's website or from an authorized dealer. Reason 9 costs $449, and Reason Essentials 9 is $129. An upgrade to Reason 9 from any previous version is $129.Propellerhead is offering a grace period for customers who purchased Reason 8 on or after May 1, 2016.
---
Buy a Gazelle Certified iPhone 5S 16GB AT&T for less than $12/month with 18 month financing*