On a regular basis, Apple World Today posts a list of notable new apps or app updates that have been released. They may not necessarily be new, but they're popular and deserve mention. Here are today's picks.
macOS Apps/Updates
Tension Software has announced Geo WPS 1.1.3, an update to the Mac app that allows you to use an alternative source to the Apple Map database.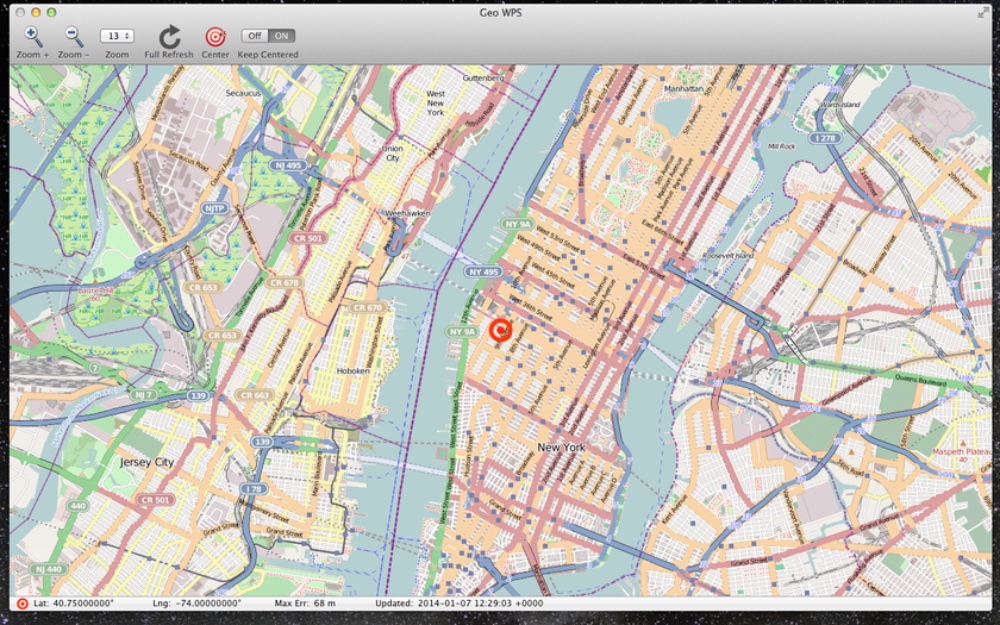 It allows to track your geographic position on maps using macOS Wi-Fi geo-tracking and other available hardware inside and connected to your Mac to detect your coordinate. Geo WPS shows your position over a zoomable a map.
The map is updated live from the Internet. Version 1.1.3 of Geo WPS offers bug fixes and some performance optimizations.
It requires macOS 10.10 or higher. Geo WPS costs $3.99 and is available from Tension Software and at the Mac App Store.
iOS Apps/Updates
ComplyAssistant has launched its free mobile application to support risk management and healthcare compliance. The mobile application works in conjunction with ComplyAssistant's leading governance, risk and compliance (GRC) software, enabling audit teams to become more efficient with managing, reporting and mitigating audit exceptions.
---
Like this article? Consider supporting Apple World Today with a $5 monthly Team AWT membership.