On a regular basis, Apple World Today posts a list of notable new apps or app updates that have been released. They may not necessarily be new, but they're popular and deserve mention. Here are today's picks.
macOS Apps/Updates
St. Clair Software has released Default Folder X 5.2.5, an update to their macOS utility that enhances the file dialogs of Mac apps.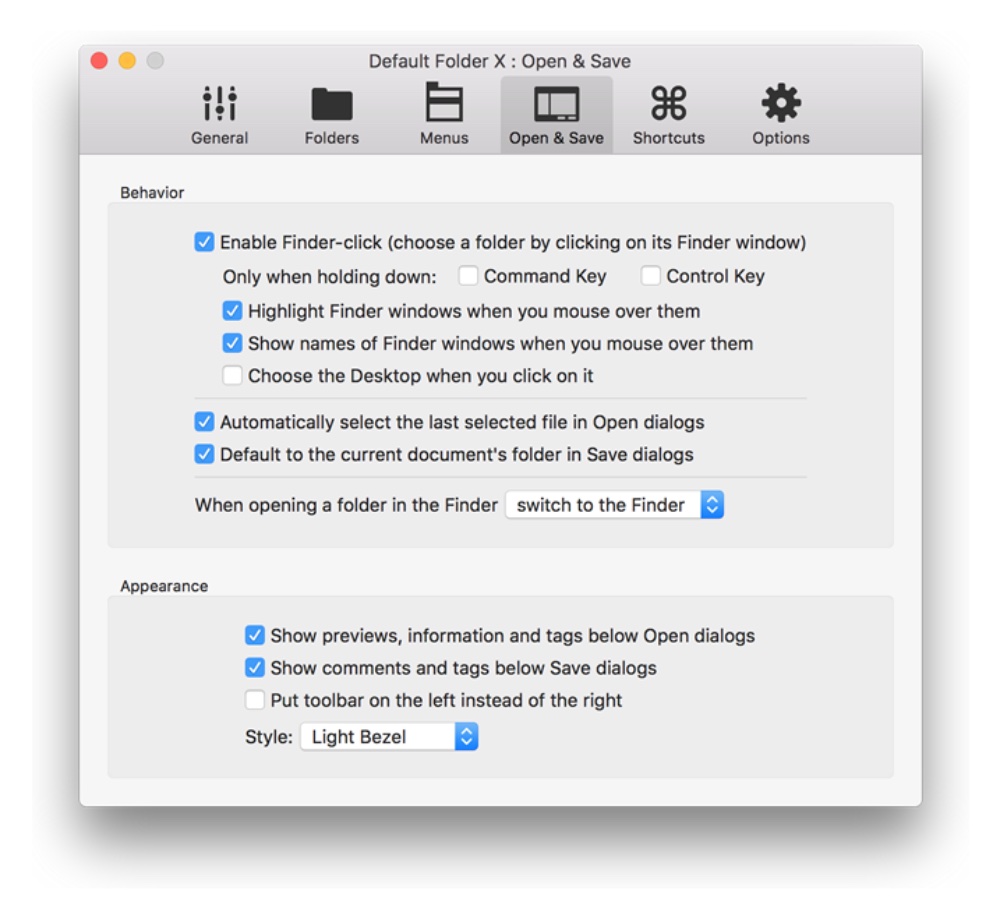 It provides fast navigation to files, previews, integrated Spotlight tagging, and more. Default Folder X's custom keyboard shortcuts put favorite and recent folders at your fingertips. Version 5.2.5 delivers preliminary support for Mojave, folder sorting options and manual access to default folders.
Default Folder X 5.2.5 requires macOS 10.10 and is a free update for registered users. New licenses are $34.95, and upgrades from version 4 and prior are $14.95. users.
Zevrix Solutions has announced Output Factory 2.3, a feature update to the company's output automation solution for Adobe InDesign.
Output Factory helps users automate printing and exporting from InDesign through batch processing, single page export, layer versioning, custom scripts integration and more. Version 2.3 lets users export specific InDesign page sequences as single PDF files. (for example, every two pages, three pages etc.)
Output Factory 2.3 can be purchased from the Zevrix website for $169.95 (there's a "lite" version available for $119.95). A demo is available for download. The 2.3 update is free for the users of Output Factory 2.x, and $84.97 to upgrade from Output Factory 1.x and BatchOutput. Output Factory requires macOS 10.7-10.13 and Adobe InDesign CS3-CC 2018.
iOS Apps/Updates
ArmourGrid has launched Family Kuvrr, a safety mobile app that offers "smart monitoring." It offers geo monitoring and fencing, emergency/SOS alerts, device usage and alerts, device control and emergency roadside assistance in a single app. It also delivers a highly personalized, smart assistant.
In addition to a basic free version, plans include Family Kuvrr Premium that allows families to connect with up to 10 members ($1.99/month or $9.99/year), and Family Kuvrr Premium+ to monitor up to 20 members ($2.99/month or $19.99 year).
WhenWorks has debuted WhenWorks 1.0.1. The app is designed to eliminate back-and-forth emails by allowing others to book time with you online, only when you're free and only during time slots you've defined. Install the app on your iPhone to create your free WhenWorks account and you'll get a web page where guests can book appointments with you online. There's a free service that lets you schedule up to five appointments per month and a "pro" service ($5/month or $50/year) for unlimited appointments.
---
Like this article? Consider supporting Apple World Today with a $5 monthly Team AWT membership.