On a regular basis, Apple World Today posts a list of notable new apps or app updates that have been released. They may not necessarily be new, but they're popular and deserve mention. Here are today's picks.
macOS Apps/Updates
Dirk Stichling has announced myTracks 3.1.2, an update to his photo geotagging app for macOS.
The utility is designed to makes it easy to quickly organize GPS tracks from a range of devices, organizing them in a library. GPS tracks can be assigned to photos stored in the JPG or RAW photos formats. Version 3.1.2 offers the ability to geotag photos stored in the macOS Photos app.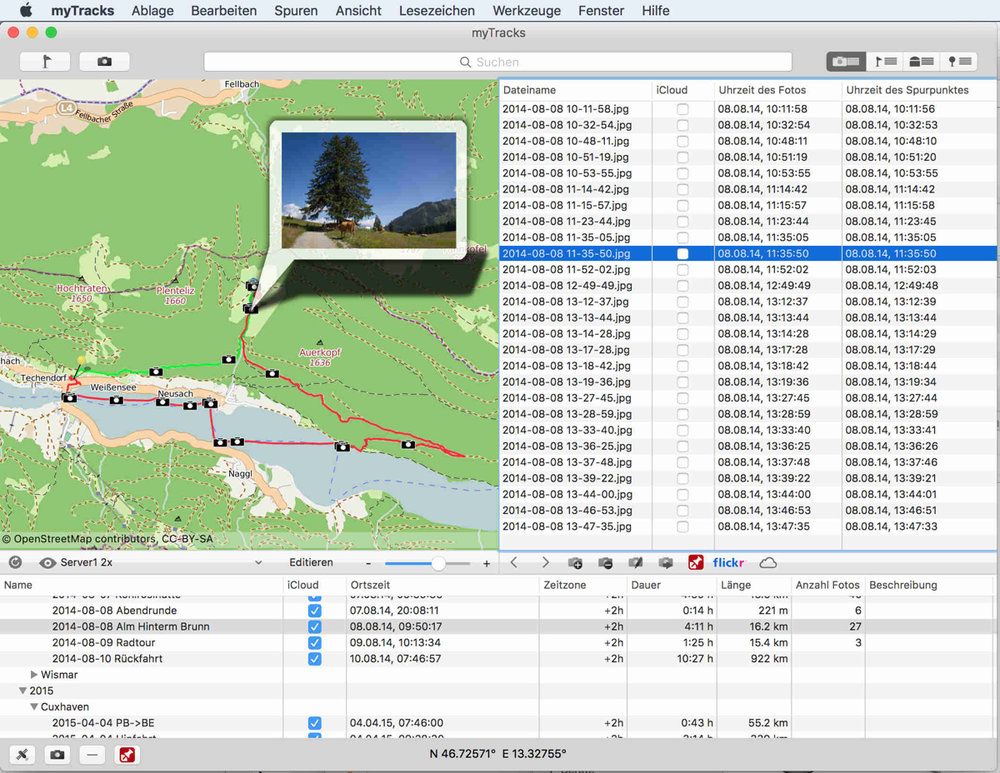 myTracks requires macOS 10.8 or higher. It costs $14.99 and is available worldwide exclusively through the Mac App Store.
The Document Foundation has released LibreOffice 5.4, an update of the LibreOffice 5.x family for macOS, Windows, Linux and the cloud. The upgrade adds new features in every module, including the usual large number of incremental improvements to Microsoft Office file compatibility.
LibreOffice Online is fundamentally a server service, and should be installed and configured by adding a cloud storage and a SSL certificate. It might be considered an enabling technology for the cloud of ISPs or the private cloud of enterprises and large organizations.
LibreOffice users, free software advocates and community members can support The Document Foundation with a donation.