On a regular basis, Apple World Today posts a list of notable new apps or app updates that have been released. They may not necessarily be new, but they're popular and deserve mention. Here are today's picks.
iOS Apps/Updates
Plotagraph has launched Plotagraph+ for the iPad. The $4.99 app allows users to animate any still photo into a looping video or animated PNG for Messages.  According to its developers, it was was created with Apple's Metal to unlock its full potential.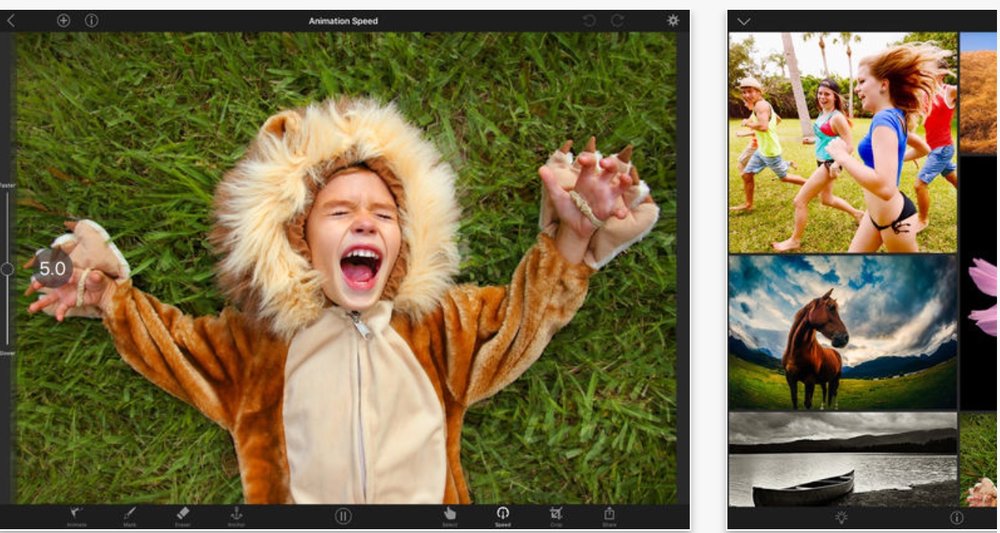 macOS Apps/Updates
Rixstep has announced Rixtag 2.4, a feature update to their macOS tag editor. The app allows users to edit macOS-based tags on files of any type, including regular files, directories, and more. 
By tagging files with descriptive tags, Rixtag is designed to make easier to search for and find files on a Mac's internal and external hard drives. Version 2.4 is a maintenance upgrade.
Rixtag requires macOS 10.7.5 or higher. It's part of the $59 Xfile bundle along with over 20 other file management utilities or as part of the $99 ACP subscription.
illumineX has released EyeSpy 2.0.1 for macOS (10.12 or higher) on the Mac App Store. The free app is a new spin on the classic toy in which cartoon eyes watch your mouse cursor as you work. 
EyeSpy includes free original cartoon characters developed in cooperation with professional artists as well as new characters available as an in-app purchase.  Collections of new characters known as ArtPaX are also available. All characters can be shared with others via Messages, Twitter, Facebook or any sharing platform supported by macOS.