On a regular basis, Apple World Today posts a list of notable new apps or app updates that have been released. They may not necessarily be new, but they're popular and deserve mention. Here are today's picks.
iOS Apps/Updates
UK Snappd has introduced Snappd 1.0. It's a free video discovery and storytelling app designed to help you find the best stories and creators from Snapchat and Instagram.
macOS Apps/Updates
The Records Team has released Records 1.5.1 for Mac, an update to their personal database application for macOS.
It allows anyone to collect and organize their information, from favorite movies, to customer invoices, to home inventory, and more. Version 1.5.1 adds support for the Touch Bar on the new MacBook Pro and macOS Sierra.
Records requires macOS 10.10 or later. It costs $9.99 and is available worldwide through the Mac App Store.
AKVIS has announced AKVIS Sketch 19 for macOS (10.7 and higher) and Windows. The new version offers additional parameters and tool settings, new presets, enhanced compatibility with CC 2017, bug fixes, and other changes.
AKVIS is a photo-to-drawing conversion app. With it you can imitate the technique of graphite or color pencil, charcoal or watercolor painting or even combine photography and drawing. The software offers the choice between two conversion styles: Classic and Artistic.
A 10-day demo of AKVIS Sketch is available for download. The product is available as a standalone application and as a plugin filter for Adobe Photoshop, Corel PaintShop Pro, and other image editors. A Home license sells for $72, a Deluxe license for $ 89, and a Business license for $ 154. One license key allows activating and using the software on two computers.
AKVIS 19 is a free upgrade for recent buyers as well for those who bought one year of updates during the last 12 months. Users whose license is not valid for the new version can get Sketch 19 for $14.95.
Twocanoes Software has rolled out SD Clone 3, an upgrade to its SD card cloning software for the Mac. It supports SD, micro-SD and other flash media formats commonly used in embedded devices, cameras, digital signage and other electronic devices.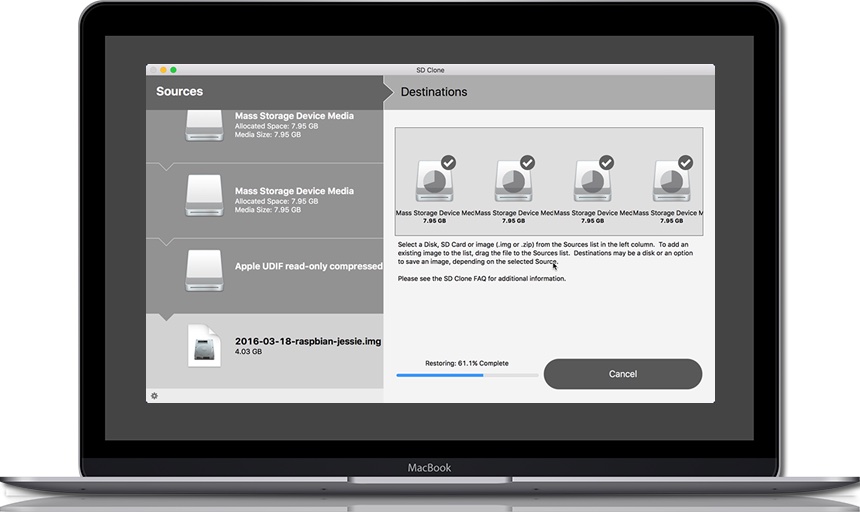 Version 3 includes enhanced capabilities to verify, expand, shrink and save SD cards to image files and disk images. It also adds a toolbar for quick access to frequently used tools, videos and online image repositories.
SD Clone 3 requires macOS 10.10 or higher. A Personal license is $39.99; a Pro license costs $99.99. A demo is available at the Twocanoes Software website.
True North Software has revved Station, their multilevel (hierarchical) launcher for macOS, to version 1.3. The app promotes a "more natural" organization of applications and documents into folders.
With nested folders, you can arrange items in Station in a way that fits your workflow with an uncluttered look and feel. Scalability is increased through groupings that increase the sheer number of items that can be added to the app without having to shrink the launcher size.

Version 1.3 adds support for macOS transparency and Station specific transparency. You can now create a "folder icon" for a folder by holding down the option key and dragging an item to the folder icon. The upgrade also adds automated backups and snapshots of the Station data, allowing you to restore to any backup.
Station 1.3 requires macOS 10.11 or higher. It costs $14.99 and is available on the True North website or at the Mac App Store. A demo version is available from the True North website.