On a regular basis, Apple World Today posts a list of notable new apps or app updates that have been released. They may not necessarily be new, but they're popular and deserve mention. Here are today's picks.
iOS Apps/Updates
New Wave Applications, in collaboration with Pocket App, has unveiled introduces Hum A Hit 1.0. It's an US$0.99 voice controlled music sequencer that offers a way for users to record musical ideas while on the go, using their voice as the instrument. You can choose from a range of realistic instrument sounds, including guitars, bass, synthesizers, piano, a microphone mode for vocals, and so much more.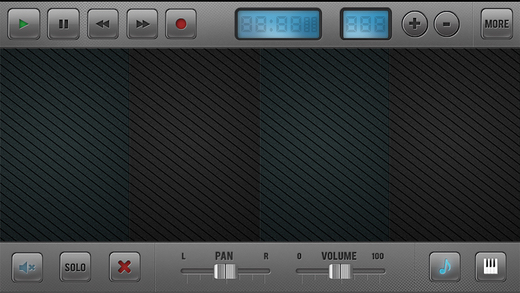 Pixolini has introduced Vita Journal 1.0. The journal app features the ability to organize entries in multiple books and add multiple photos to each entry. Vita Journal is free, but does tout in-app purchases.
macOS Apps/Updates
Fidelity Media has released MegaSeg 6.0.1, an upgrade to the radio automation and DJ mixing system for macOS Sierra. The features over 30 bug fixes and improvements, including better support for Apple Music tracks, new global search shortcut, a superior rotation shuffle method, scaled album artwork progress rings, and various speed optimizations.
MegaSeg is available in two editions. The $99 DJ edition focuses on core live mixing features with visual beat syncing via multitouch gestures, multiple outputs for headphone preview, MIDI control, automatic volume, advanced categorization, track logging, and integrated iTunes playlists. MegaSeg Pro ($199) adds video playback with ambient visuals, hot keys for triggering sound effects, automated music scheduling, advertisement messaging events, rules for applying artist separations, request lists with reminder notes, and more advanced features for professional DJs and VJs, radio stations, and hospitality businesses such as restaurants and retail.
Older versions of MegaSeg DJ and Pro editions can be upgraded for $29 and $69, respectively. MegaSeg is compatible with any Mac running macOS 10.6 and higher.