On a regular basis, Apple World Today posts a list of notable new apps or app updates that have been released. They may not necessarily be new, but they're popular and deserve mention. Here are today's picks.
iOS Apps/Updates
Dejal Systems has introduced Date Stamp 1.0, an iMessage app for the iPhone and iPad. With the US$1.99 app, you can create customizable stickers, featuring a date and message like APPROVED, DUE, PAID, RECEIVED, SAVE THE DATE, SENT, and more. Users can can choose a different date, select short, medium, or long date format, and change the colors of the date and design text to personalize the date stamp stickers. It also includes a toolbar above the stickers to change the appearance.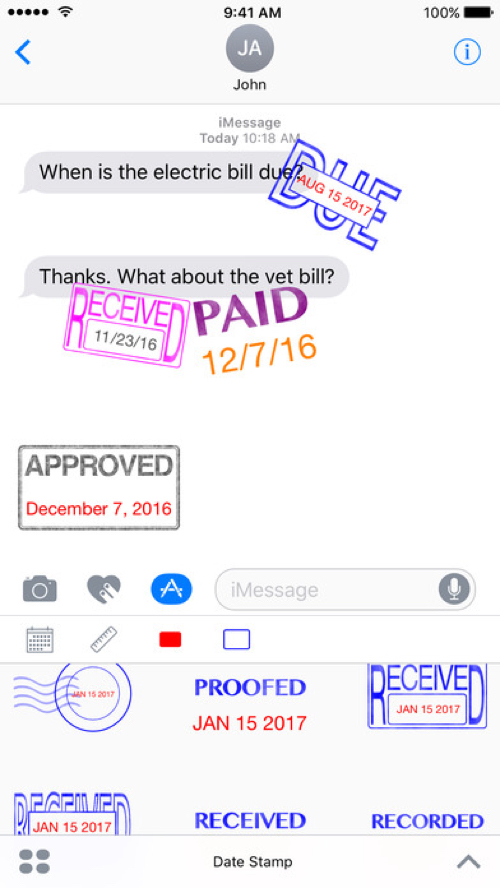 Internet Reshenia has unleashed Jumpy Horse Stickers 1.0. It's a $0.99 equine emoji and stickers app. Jumpy Horse Stickers allows equestrians running iOS 10 or higher on their devices to include their favorite four-legged friends in their text messages. The app includes animated photos and drawings of horses, as well as other four-legged friends. Plus, it also includes Christmas themed stickers, just in time for the holidays
macOS Apps/Updates
Cisdem has released PDF Compression 3.0.1 for macOS. The app can reduce PDF documents to users' preferred sizes, maintaining the layout and formats of original PDFs.
Version 3.0.1 offers improved on optimized four preset compression modes and improved compression performance. It also adds support for macOS 10.12 sierra. PDF Compression 3.0.1 costs $24.99. A demo is available for download.