Notable apps and app updates for Aug. 30, 2017
On a regular basis, Apple World Today posts a list of notable new apps or app updates that have been released. They may not necessarily be new, but they're popular and deserve mention. Here are today's picks.
iOS Apps/Updates
TeamViewer, a software provider for digital networking and collaboration, has announced what it says is the first go-to-market software enabling all iOS 11 mobile device users the ability to share screens (iOS 11 is due this fall). The software "combines enterprise readiness and security assurances for individuals to collaborate efficiently and provide support securely to enhance productivity and communication across multiple offices around the world."
Simpalmhas developed a tablet and smartphone-based solution for real estate agents to conduct an open house. Realtr Pro is available as a free download on iTunes store, it is designed for iPad and iPhones. Most of the agents maintain a log sheet to collect visitors data during the open house, which is very tedious and time-consuming process. Now agents can use the Realtr Pro app during an open house to collect visitors' data.
macOS
CS Odessa has rolled out the newest addition to Solution Park for ConceptDraw Pro: a $49 set of libraries that provides a range of objects to support documentation and graphics that deal with healthcare management workflow.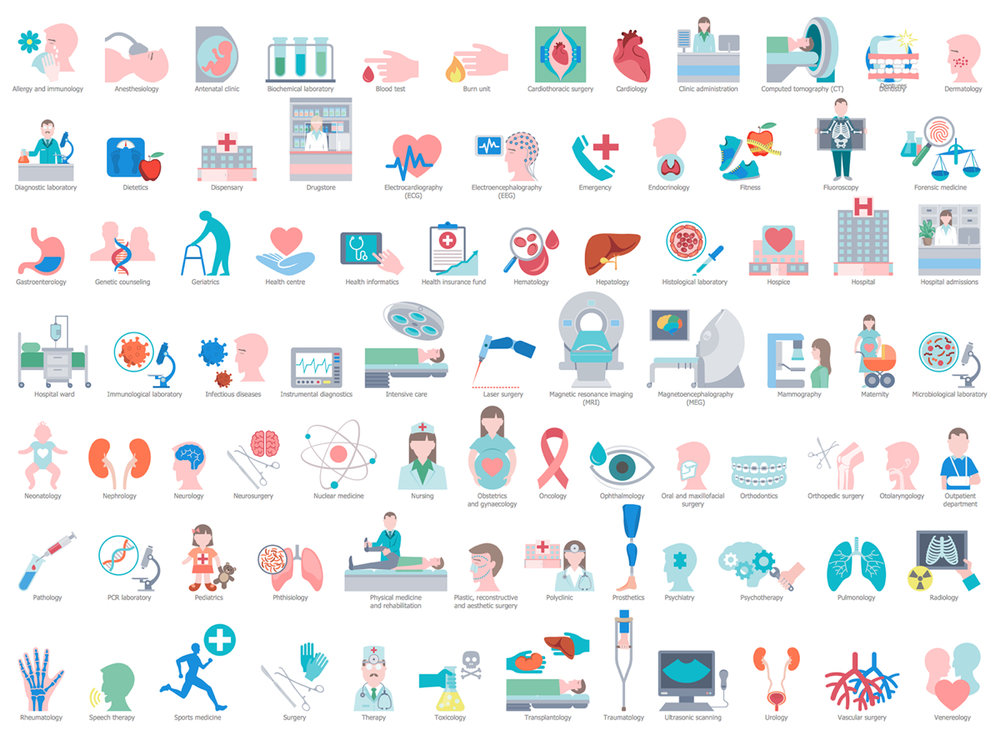 The Healthcare Management Workflow Diagrams solution allows you to assemble any medical process, build medical instructional posters, enhance the medical education experience, and explain complex medical health issues in a straightforward manner, according to the folks at CS Odessa. ConceptDraw Pro is compatible with macOS and Microsoft Windows. It provides a perpetual cross-platform license with no annual fees.
ConceptDraw Pro retails for $199 per end user license. It's included in ConceptDraw Office 4 ($499), the third generation suite of software products that uses InGyre4 integration technology to share data between its applications.