On a regular basis, Apple World Today posts a list of notable new apps or app updates that have been released. They may not necessarily be new, but they're popular and deserve mention. Here are today's picks.
Mac OS X Apps/Updates
SpriTec Software has announced SuperTab 2.2, an upgrade of its utility application for OS X.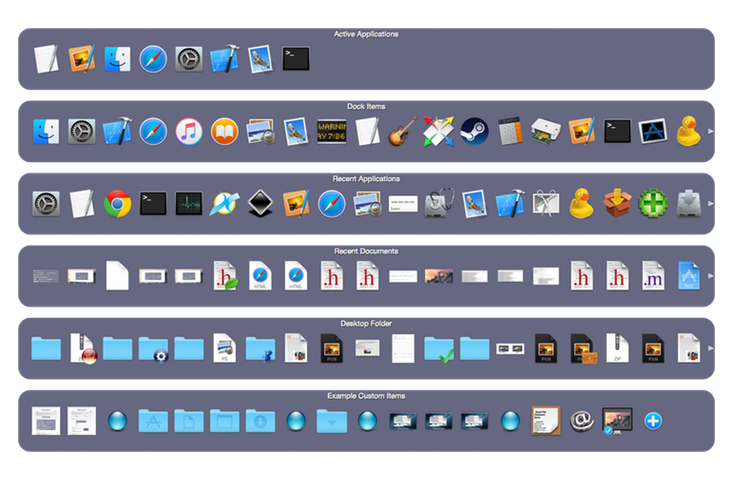 The app enhances and extends the Mac's built-in Command-Tab Application Switcher. SuperTab builds upon the Mac's built-in App Switcher by providing users with instant access to more than just their Active Apps. Version 2.2 adds voice control. This let users simply use their voice to launch apps, open files, take screen shots, type commonly-used phrases and more.
According to the folks at SprTech, you don't have to upgrade to macOS Sierra, due this fall, to get voice control. SuperTab 2.2 brings it to Mac OS X Yosemite (10.10) and El Capitan (10.11). However,, SuperTab's Voice Control will purportedlywork alongside Siri in macOS Sierra.
SuperTab 2.0 runs on Mac OS X 10.8 later. Version 2.2 is free to download and install and is fully-functional for 30 days. After 30 days, it remains fully-functional but will occasionally ask you to register. You can register for $10 (50% off the regular price) through April 15. Users of 1.x versions can upgrade for $2.99.
Ergonis Software has announced Typinator 6.10, a new version of their text expander for Mac OS X.
It's a tool for automating the process of inserting frequently used text and auto-correcting typing errors. According to the folks at Ergonis, version 6.10 comes with 50 improvements, including new features, compatibility enhancements, as well as fixes and workarounds for known issues. Among the new features are highlighting of markers in expansions, a built-in Case function for selecting different text fragments depending on an input value, support for logical values in calculations, new and extended arithmetic functions like min, max, round, and more.
Typinator requires Mac OS X 10.6 or newer. The upgrade to Typinator 6.10 is free for anyone who owns a valid license for Typinator 6.x. Upgrade paths are available for owners of older licenses. For new users the price is $24.99.
iOS Apps/Updates
Wanda, adigital health platform dedicated to advancing the effectiveness and efficiency of chronic health condition management, has launched myWanda. It's a free app specifically aimed at empowering women to improve the health of their hearts. myWanda delivers daily guidance to help women improve key health components such as exercise, nutrition, sleep, stress, and hydration.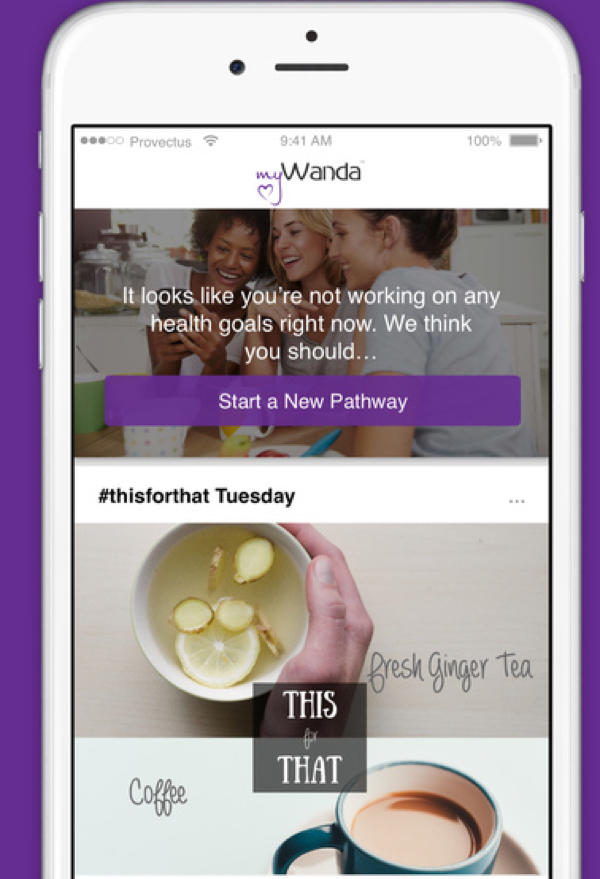 Vector Unit has unleashed Riptide GP: Renegade for the iPhone, iPad, iPod touch, and Apple TV. In the $2.99 game, players race rocket-powered watercraft through futuristic environments while pulling off mid-air stunts, outrunning cops, and boosting their way to the front of the pack.