On a regular basis, Apple World Today posts a list of notable new apps or app updates that have been released. They may not necessarily be new, but they're popular and deserve mention. Here are today's picks.
iOS Apps/Updates
Element Cell Game has launched Clash Of Heavens 1.0. It's a free "incremental shooter" game in which you summon a horde of allies to surround and destroy monsters. You power up your hero and allies with incremental clicker gameplay, and go forth to annihilate the Devil Army. You collect pets, artifacts and equipment to help your clause. Compete against other heroes and win marvelous rewards from tournaments.
macOS Apps/Updates
Indigo Domotics has released Indigo 7, an update to their smart home server for macOS. Included in this release is support for over 65 additional Z-Wave devices, including locks, thermostats, sensors, and lighting controllers.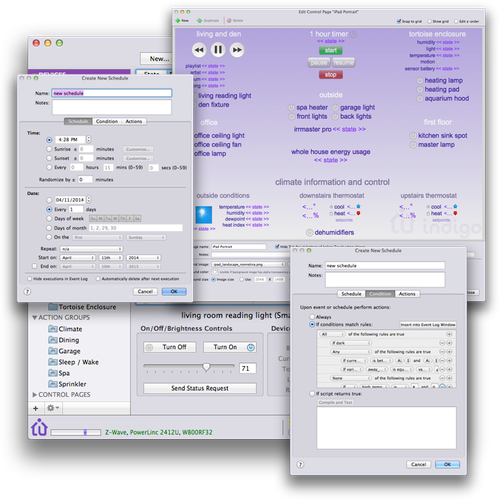 Also new is improvements to the third party developer API (application programming interface), resulting in several new 3rd party plugins for integration with: LIFX, Nest, Philips Hue, Sonos, Amazon Echo, and Harmony Remotes. With Indigo, users can monitor and control lights, appliances, thermostats, locks, lawn sprinklers and dozens of other items found in the home.
Indigo 7 costs $249.95. Owners of some previous versions of Indigo are eligible for an upgrade discount. Also available is a demo version. Indigo runs on macOS 10.7 or greater.