Here's a prediction that's not going to happen: declining music downloads and compact disc sales could possibly be offset by a new physical music medium called a USB Music Card.
A Tampa-based Florida company called TVM.Bio Inc. believes they might have the solution for a problem that has long plagued the music industry — declining music sales. The company says it's developed a patent pending medium dubbed USB Music Card "that will not only replace CDs, but provide live time data and analytics to record labels, musicians, and music sponsors."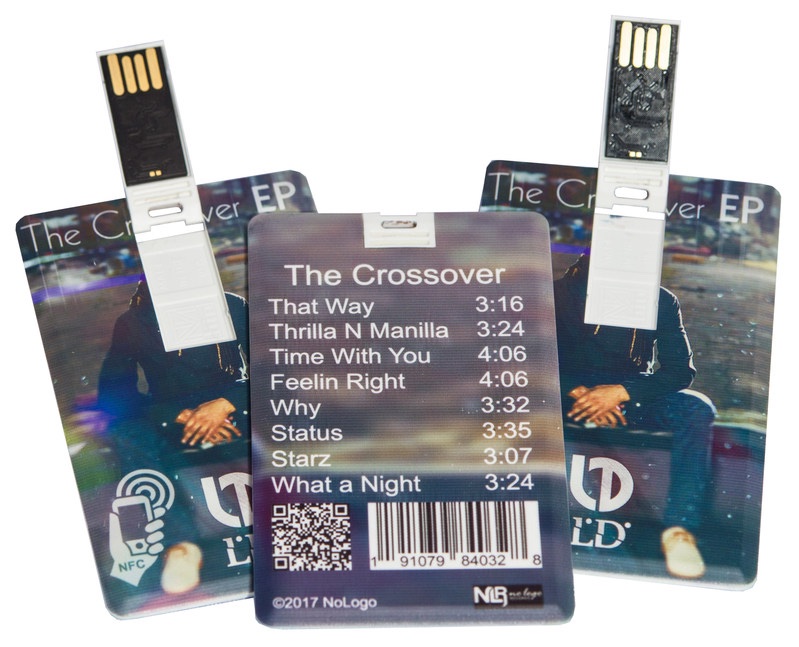 According to the Recording Industry Association of America (via The Quietus), sales of physical music rose above those of digital downloads for 2017 in the U.S. for the first time since 2011. TVM.Bio says "the appetite for owning physical music is growing and it can only be fed by the USB Music Card."
The company claims is a record label's dream come true with built in worldwide tracking analytics. TVM.Bio describes it as a physical medium that contains mp3's from a musician's newest album, plus pics, and videos with live time analytics and the ability to throw in sponsorship advertising to reduce the cost to record labels.
Overall sales for physical and digital music last year increased 16.5% to $8.7 billion according to new data from RIAA. Physical sales decreased four percent from 2016, which the RIAA say is "a lower rate of decline than recent years." As predicted by companies such as TVM.Bio Inc., "digital downloads are in trouble, as they fell 25% in the U.S. in 2017 with news of Apple planning to completely phase out music downloads as early as 2019."
According to the Sellers Research Group (that's me) Apple has no such plans. And digital downloads are certainly not in trouble. They'll never replace CDs for many audiophiles, but CD sales will never reach the sales peak of their heyday. And USB Music Cards, as cool as they may be, will not overtake CDs.
Of course, I could be wrong. But I don't think so.
"All things are a cycle and it was only a matter of time for this generation to see owning physical music is human nature," says Roger Singh, president of TVM.Bio. "As human beings we like to collect and this cannot be fulfilled with virtual music. The engagements with our senses to touch, listen, see, collect, and pass on music in the physical format will always be part of us." Another important factor about physical music is that it outweighs virtual in marketing and advertising because once your phone or computer is off, you are no longer reminded about the musician's music.
Also, the increase in physical music sales is likely due in part to the increase in vinyl sales through major retailers like Barnes and Noble, Target and Urban Outfitters, as well as events like Record Store Day and Cassette Store Day. In regards to CDs, despite bleak numbers and news earlier this year that Best Buy will discontinue their sales of CDs, Salon pointed out that CDs are still the most popular format for people purchasing albums.
---
Like this article? Consider supporting Apple World Today with a $5 monthly Team AWT membership.