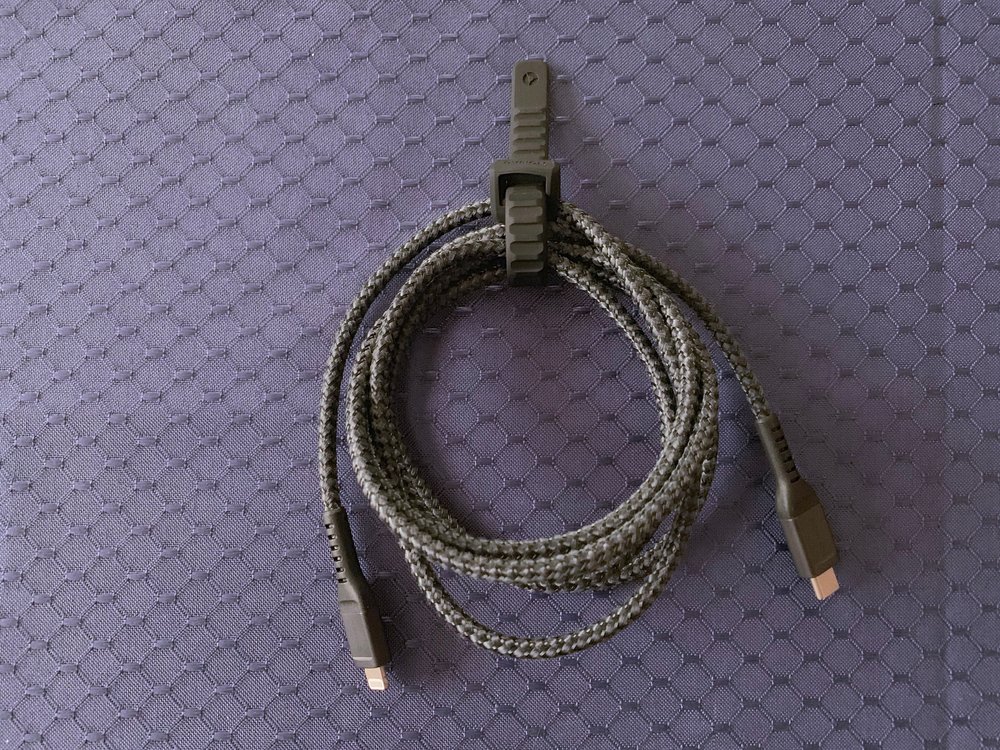 NOMAD today announced availability of a new USB-C to Lightning cable that may just last longer than you! The cable, which comes in 1.5m (5 ft.) and 3m (10 ft.) lengths, uses Kevlar® fiber in the central core of the cable for strength and is wrapped with a Kevlar outer braid for incredible durability. While the cable might be a bit more expensive than what you're used to paying for cheap cables (the 5 foot cable retails for $39.95), they're also the only cables I know of that come with a 5 year guarantee — they're built that well.
I recently had a chance to test the NOMAD USB-C to Lightning Cable and everything about it is just high-quality. The cable comes with 20AWG wire for fast charging, a thick RF shield to lock out external signals for fast sync, a thick moisture barrier to keep out any water, and that incredibly tough outer braid. The cable ends have a well designed stress relief piece to keep them from fraying or breaking, and there's even a rubber cable tie to hold everything neatly in place.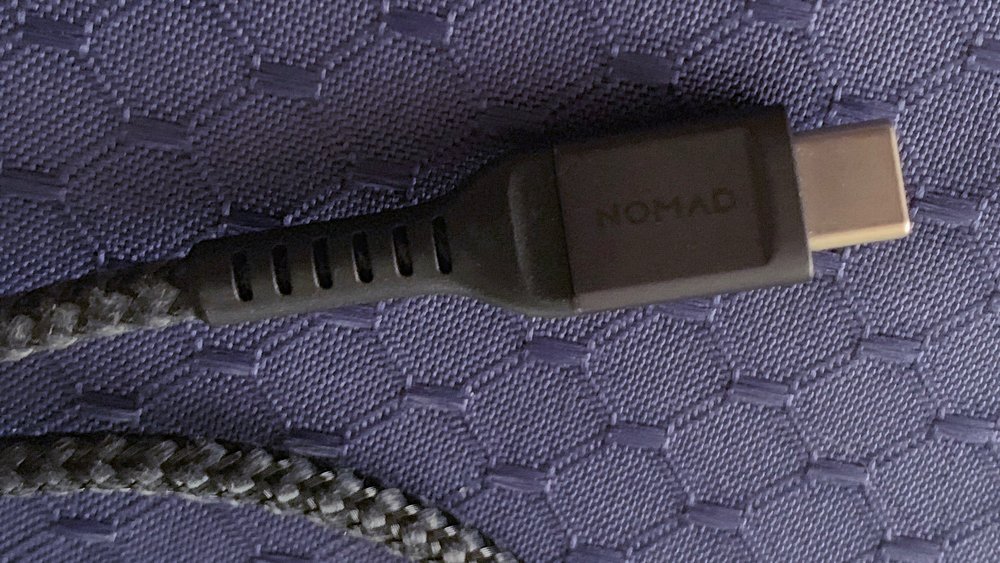 The USB-C to Lightning Cable isn't all that NOMAD released today. In fact, they've created a line of 11 new cables that all feature the durable construction:
USB-C to Lightning (18W charging), 1.5M ($39.95), 3M ($44.95)

USB-C (100W charging), 1.5M ($29.95), 3M ($34.95)

USB-A to Lightning, 1.5M ($34.95), 3M ($39.95)

Universal USB-C (USB-C core cable for up to 100W charging, with USB-A on one end, micro-USB on the other), .3M ($24.95), 1.5M ($34.95), 3M ($39.95)

Universal USB-A (Standard USB-A cable with micro-USB, USB-C and Lightning adaptors on one end), .3M ($29.95), 1.5M ($39.95)
All of the cables are available today on the NOMAD website.
Apple World Today Rating (out of 5 stars): ★★★★★