Once again, Digital Music News, quoting the always popular "unnamed sources," claims Apple will quit selling music at the iTunes Store by 2019 and push users to go with streaming only via, of course, Apple Music. According to the Sellers Research Group (that's me), this is totally not true.
The reasoning is that streaming music is on the rise (Apple Music reportedly has 30 million subscribers with that number growing), while song downloads are on the decline (an estimated -25% or -30% last year). Also, according to Digital Music, folks are confused and don't understand the difference between Apple Music, iTunes, iTunes Match, iTunes Cloud, etc.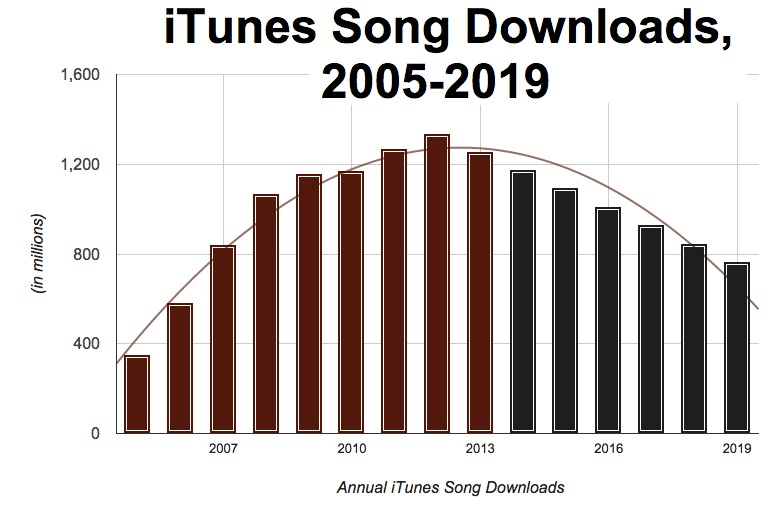 However, iTunes music downloads will still be worth an estimated $600 million in 2019. Sure that's down from $3.9 billion in 2012, but it's still $600 MILLION bucks.
I want to buy songs and albums. Maybe I'm a dinosaur, but I suspect there are lots of folks like me — and always will be.
Again, let me reiterate: Apple doesn't plan to quit selling music. However, if the tech giant is planning on stopping iTunes music sales ANYTIME, please me know now, so I can go ahead and start spending my money elsewhere.