Since Steve and I can't cover everything, we'll frequently offer a wrap-up of news items you should check out. First up: a Bloomberg report by Mark Gurman says Apple's newest services — Apple TV+, Apple Arcade, Apple News+, and the Apple Card — have yet to generate "meaningful revenue" for the tech giant.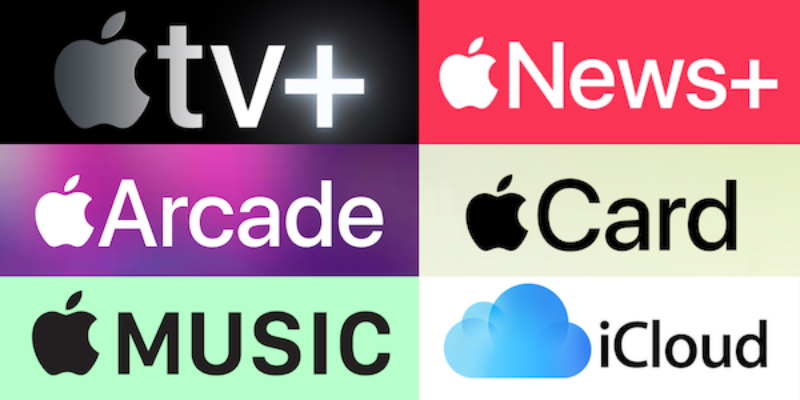 ° The Washington Post says today's antitrust will accuse tech giants such as Apple of a "copy-acquire-kill" strategy: acquiring companies as a way of gaining exclusive access to features; and killing apps after acquisition in order to deny them to customers on rival platforms.
° Due to the COVID-19 pandemic, Apple is ending the Apple Field Trip program, which was designed to allow K-12 students and youth groups to visit Apple retail stores for hands-on group sessions led by an Apple employee. However, the company says: "A new educational experience will take its place—stay tuned."
° The second season of Apple TV+ series The Morning Show will get rewrites that reflect the real world COVID-19 situation, actor and Emmy nominee Mark Duplass told Deadline.
° As noted by MacRumors, Apple Highcross in the British city of Leicester is set to reopen on Wednesday, which will mark the first time every Apple retail store in the United Kingdom has been open since the country's lockdown began in March in response to the global health crisis.
° Airbnb and ClassPass have claimed that Apple's demand to take a cut of online sales was wrong, reports The New York Times.
° In a note to investors seen by AppleInsider, Webush lead analyst Daniel Ives says the investment bank is expecting the company to report June quarter earnings that exceed Wall Street expectations, with an impressive "iPhone 12" being the firm's "favorite 5G play."
° According to sources of Nikkei Asian Review, LG Display has secured orders from Apple totaling 20 million OLED panels for 2020.
° ° The first part of a MacVoices Live! discussion with Terri Morgan and Chris Demiris of Luma Touch starts with the newest features of LumaFusion, then veers off into questions of Apple Silicon Macs, touchscreen interfaces and what the ability to run apps on both the iPad and Mac platforms might mean for them. Demiris then starts a demo of LumaFusion and how they are integrating with Frame.io to facilitate collaboration on video projects. (Part 1 of 2)