Since Steve and I can't cover everything, we'll frequently offer a wrap-up of news items you should check out. Apple CEO Tim Cook has donated more than $5 million in Apple stock to an unnamed charity, according to an SEC filing.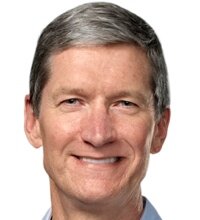 ° Bloomberg's Mark Gurman tweets that Apple is ready to welcome Fortnite back on the Apple App Store IF Epic Games removes its recently added direct purchase option.
° Support for Apple Pay as come to Sparkasse's Giro debit card in Germany, reports iphone-ticker.de. It's the country's most popular payment card.
° In a blog post, researcher Pawel Wylecial has revealed a Safari bug after being told by Apple that an incoming patch would have to wait until spring 2021.
° Apple has released the sixth developer betas of iOS 14 and iPadOS 14 and the sixth developer beta of watchOS 7. Registered developers can download the betas via Apple's developer portal. Or they can be downloaded over-the-air once the proper configuration profile has been installed from the Developer Center.
° According to Business Insider, Apple is negotiating with its landlords to add about 60,000 square feet to its existing 11 Penn Plaza office.
° The new MacVoices Live! focuses on the Apple/Epic Games battle royale, with perspectives by featured guest Josh Centers, as well as David Ginsburg, Michael E. Cohen, and host Chuck Joiner. In the first part of the conversation, some of the issues covered include Epic's wants vs. Apple's requirements, an attempt to look at the issue from a right/wrong perspective, and why it might not be that simple. (Part 1 of 2)