Since Steve and I can't cover everything, we'll frequently offer a wrap-up of news items you should check out. 
This fall, 100cameras, a nonprofit organization that teaches adolescents the tools of photography and the power of self expression through visual storytelling, partnered with Apple to equip DRW students with the new iPhone 11 for photography lessons. After each program, prints of the students' photos are sold through 100cameras and 100% of proceeds go back to the local community partner organizations they visit.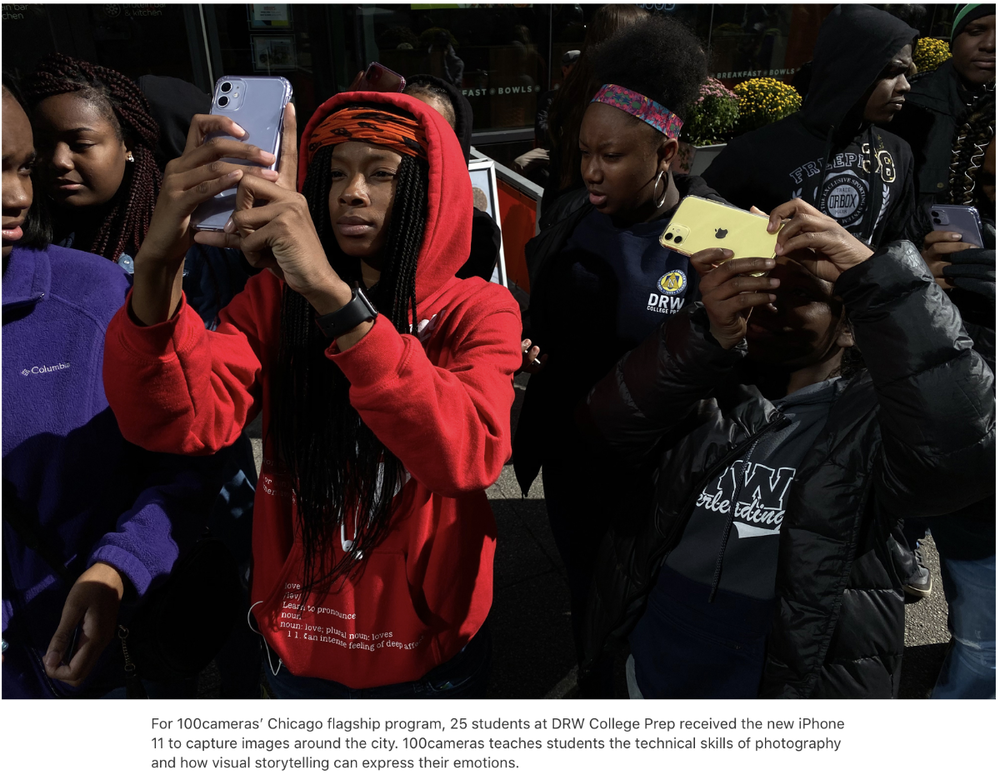 Apple has updated its "WWDC" app. The name has been changed to "Apple Developer" and will offer year-round updates.
As reported by AppleInsider, U.S. Sen. Josh Hawley (R-Mo.) has introduced a bill that aims to protect American interests by prohibiting companies from transferring user data or encryption keys to China, legislation that could impact Apple's Chinese business strategy. 
Variety notes that Conde Nast CEO Roger Lynch told the audience of Recode's Code Media conference that he hadn't made up his mind yet about Apple's news subscription service. "I think the jury is out," Lynch said, adding that he had inherited Conde Nast's deal with Apple from his predecessor.
The City of Cupertino, California, is launching a new on-demand public transportation option later this month that will cover the entire city and offer affordable rides that users can grab via an iOS or Android app, reports 9to5Mac.
MacVoices' second Gift Guide show went about as expected – out of control, with lots of laughs and lots of off-beat picks from the small to the extravagant by the panel of Jeff Gamet, Joe Kissell, Jean MacDonald, and host Chuck Joiner.