The New York Times has announced that it's ditching its partnership with Apple News. Starting today its stories are no longer appearing alongside other publications' articles in the curated Apple News feed available on Apple devices.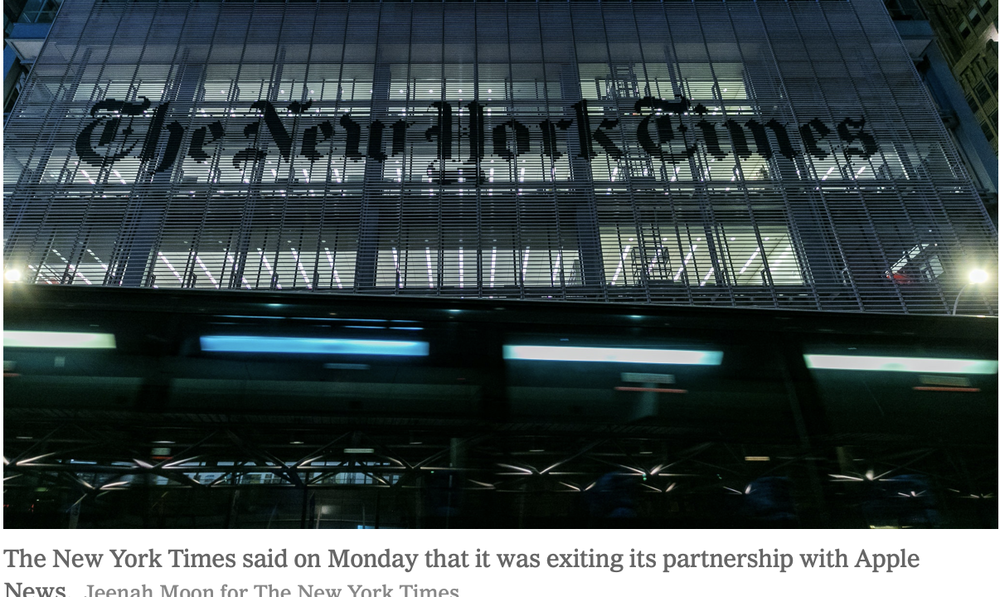 The Times says it's one of the first media organizations to pull out of Apple's news subscription service. The newspaper says the tech giant "had given it little in the way of direct relationships with readers and little control over the business. The Times says "it hoped to instead drive readers directly to its own website and mobile app so that it could 'fund quality journalism'."
Apple says Apple News +, its $9.99/month subscription service now has over 125 million active users.