128bit Technologies has rolled out 1000 OpenType Fonts 4.0 on the MacAppware website and the Mac App Store. This font collection includes 240 unique font family styles, with a total of 1,000 fonts in all.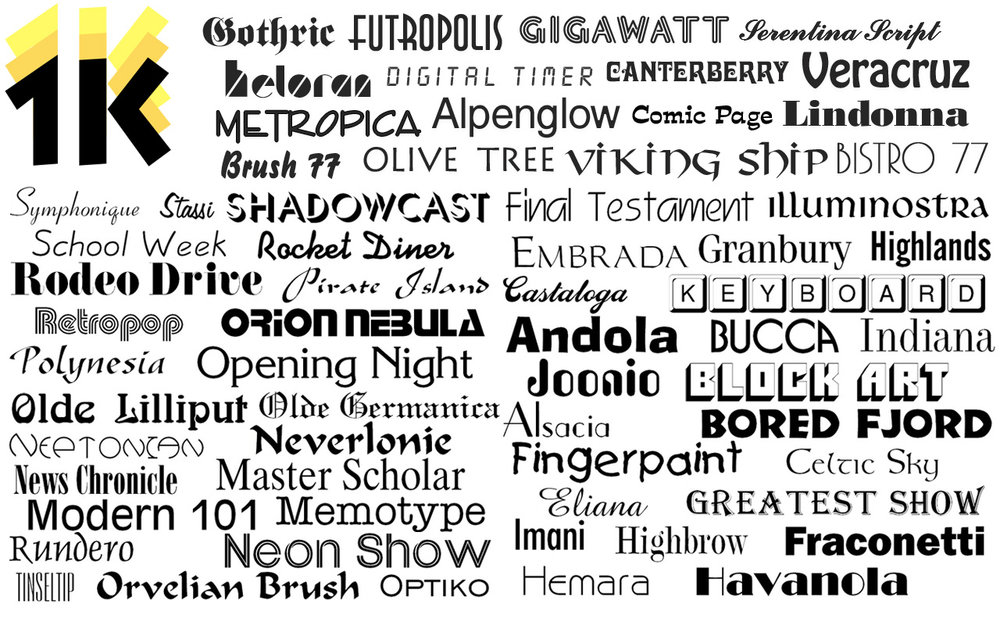 Webfont versions and a PDF sample book of the font families were just added to 1000 OpenType Fonts. For a limited time, you can save 70% on Premium Fonts 7.0. You can download the newest creative font designs, each with a 10-computer commercial use license for $29.99.
Each font is in OpenType font format and can be used for any personal and business project on both Mac and PC computers. International character support is standard for nearly every font (bar code fonts and wingding fonts don't include international character support).