Let the Apple Car rumors continue. Apple has filed for a patent (number 20180208209) for "comfort profiles" involving a self-driving car. It's designed to make the environment of such a vehicle as comfortable as possible for multiple passengers.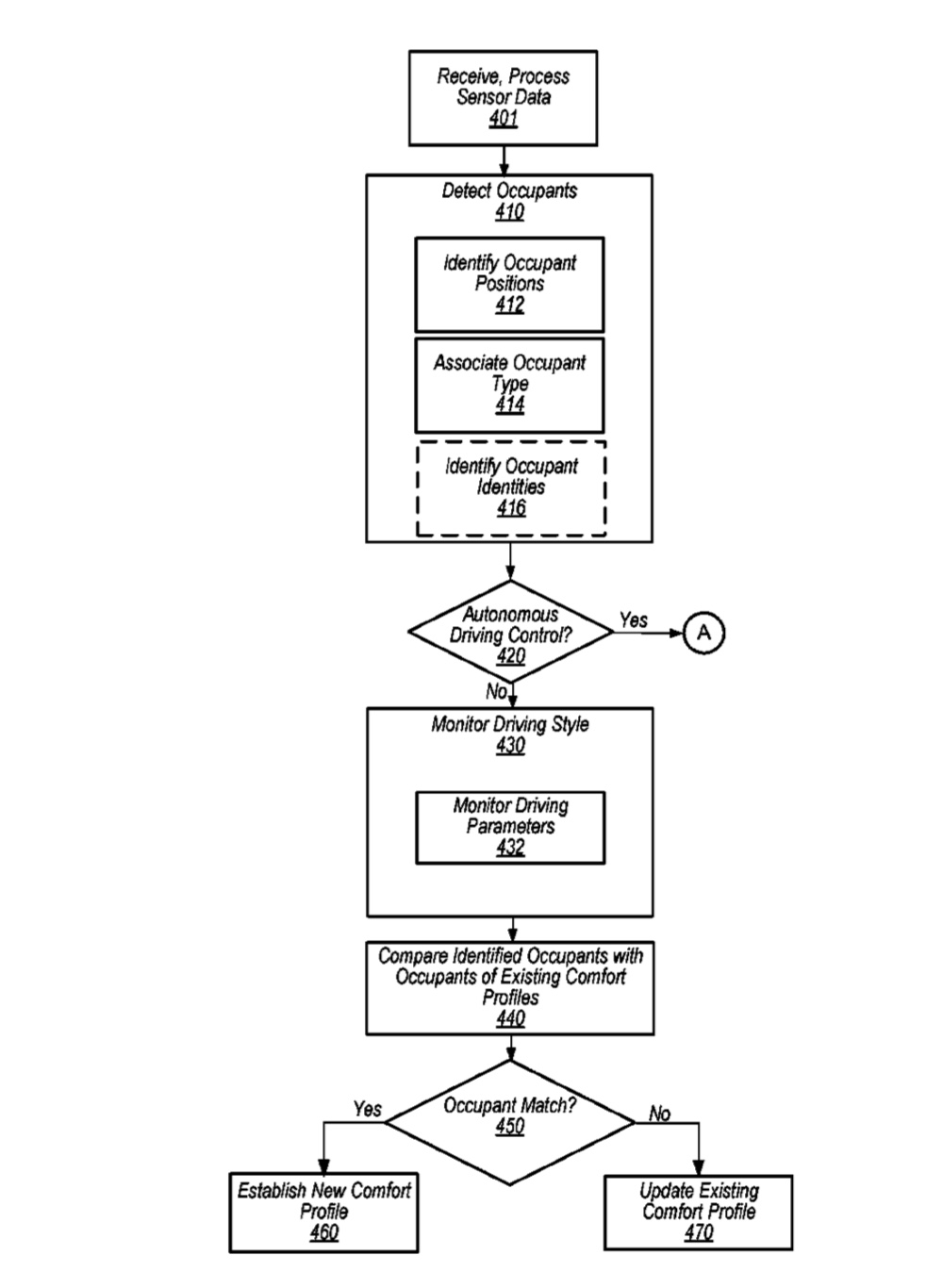 The invention involves an autonomous navigation system that can navigate a vehicle through an environment according to a selected "comfort profile" that associates a particular set of occupant profiles and a particular set of driving control parameters, so that the vehicle is navigated based on the particular set of driving control parameters.
<!— code from sekindo - Appleworld.today In-Article - outstream —>

<!— code from sekindo —>
According to the patent filing, the comfort profile is selected based on a determined correlation between the occupants detected in the vehicle interior and the occupants specified by the set of occupant profiles included in the comfort profile. The driving control parameters included in a comfort profile can be adjusted based on monitoring occupants of the vehicle for feedback when the vehicle is being autonomously navigated according to the comfort profile.
As the Sellers Research Group (that's me) has long said, I don't think that Apple will actually build its own automobiles, but will work with other manufactures to implement technologies such as enhanced CarPlay into their vehicles.
And, of course, Apple files for — and is granted — lots of patents by the U.S. Patent & Trademark Office. Many are for inventions that never see the light of day. However, you never can tell which ones will materialize in a real product.