The new episode of MacVoices Live continues the review of the Apple announcements from this week's Worldwide Developer Conference with a panel of Jeff Gamet, Marina Epelman, Mark Fuccio, Frank Petrie, Jim Rea, Michael T. Rose, Brittany Smith, Brett Terpstra, and Frederick Van Johnson.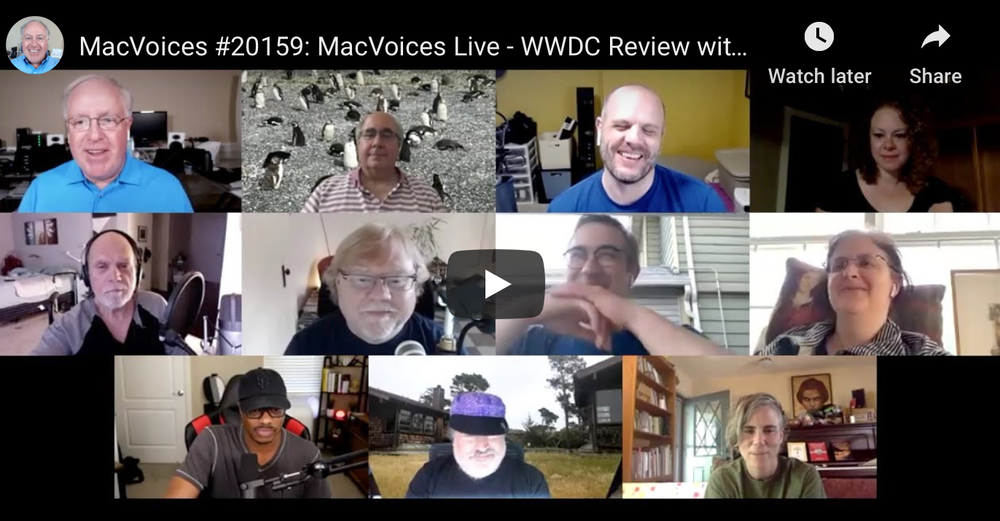 This time, the topics cover AirPods Pro spatial audio and how it works, automatic routing between devices, critical information if you want to install the Big Sur beta, , widgets on iOS14, the hand washing timer, Scribble, taping the back of the iPhone, new Apple Watch faces and dance workouts.
MacVoices is an Internet show that delivers in-depth discussions with the most influential people in the Mac industry as well as the individuals who are out there making it happen on the front lines of the global Apple community. Founded as an audio program in 2005, the show has evolved into audio and video versions to offer the best of both worlds.