The new episode of MacVoices Live takes on the task of reviewing the Apple announcements from Apple's Worldwide Developer Conference with a super-panel of Jeff Gamet, Marina Epelman, Mark Fuccio, Frank Petrie, Jim Rea, Michael T. Rose, Brittany Smith, Brett Terpstra, and Frederick Van Johnson.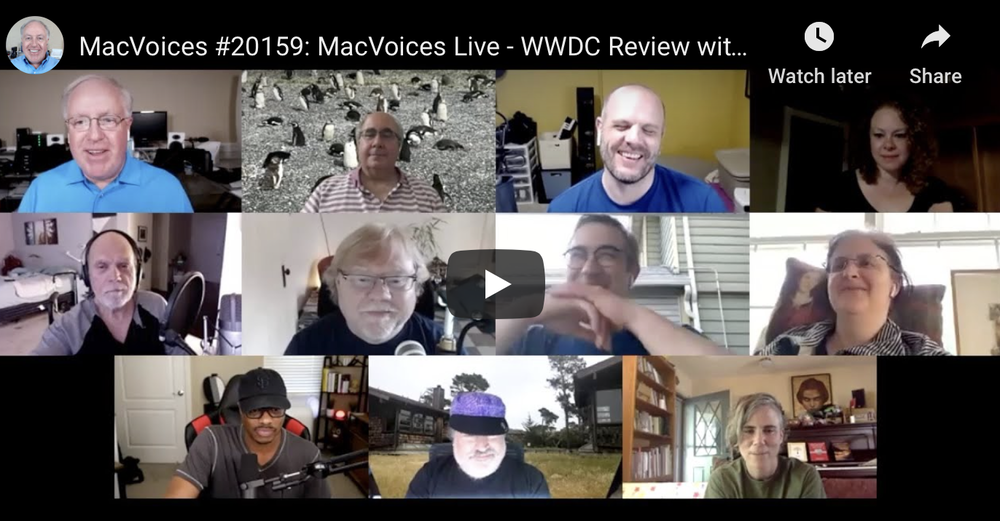 The first part of the discussion includes reaction to the first virtual WWDC keynote, the delivery of information, and why the group would like to see this trend continue. The move to Apple Silicon aka ARM, questions over virtualization capabilities, the transition period, and how long before Intel support becomes a thing of the past.
MacVoices is an Internet show that delivers in-depth discussions with the most influential people in the Mac industry as well as the individuals who are out there making it happen on the front lines of the global Apple community. Founded as an audio program in 2005, the show has evolved into audio and video versions to offer the best of both worlds.