I've been playing — er, working with — the new 12.9-inch iPad Pro since March 25 and have found it to be — not surprisingly — a great tablet. But I know your question: is it now a feasible laptop alternative/replacement? My answer remains the same as it has been for some time: "yes" for many folks, "no" for others (including me).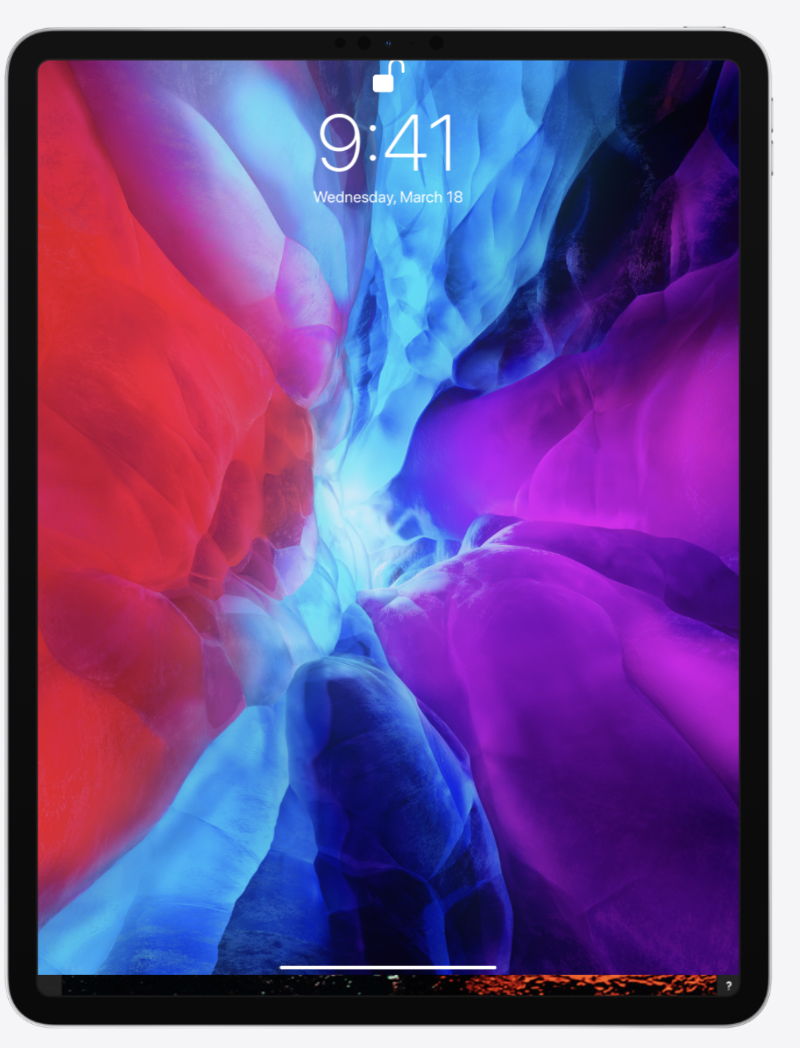 However, it's getting much closer. With the A12Z Bionic chip, the iPad Pro is, in Apple's words, "faster and more powerful than most Windows PC laptops" and has an "Ultra Wide camera, studio-quality mics and a breakthrough LiDAR Scanner." All those are fine, but for me the big feature is true trackpad/mouse support, which isn't limited to the new models. But let's look at the new features one at a time.
Tthe new iPad Pro boasts an eight-core GPU in the A12Z Bionic, along with an enhanced thermal architecture and tuned performance controllers, which gives it, as least spec-wide, the highest performance ever in an iPad. The "Z" doesn't stand for anything in particular; Apple just says it's "more than X". However, the GPU [graphics processing unit] has been beefed up this year to eight cores.
Apple says that should help with games that run at 120Hz, 4K rendering in video editing apps, and improved augmented reality (AR) performance. To be honest, I don't notice any real world difference in using it and my 2018 iPad Pro even when playing the most intensive Apple Arcade games. Perhaps we'll see the true speed boosts in upcoming AR apps. More on that later.
The camera system on the new iPad Pro features a 12MP Wide camera for capturing photos and 4K video, and now includes a 10MP Ultra Wide camera that zooms out two times to capture a wider field of view. This allows for different perspectives and multi-camera use.
That's a nice improvement, but the 2020 iPad Pro still doesn't match the iPhone 11 line-up (particularly the 11 Pro Max) for photography. The 12-megapixel main wide sensor with its f/1.8 aperture takes good photos but doesn't match the low-light performance of the iPhone 11 Pro. In fact, it doesn't support the smartphone's nifty Night Mode feature.
Also, the rear-facing camera doesn't do Portrait photos. Only the front-facing True Depth camera can do that. I'm baffled as to why Apple went this route.
On the plus side, the iPad Pro's selfie camera is great for video calls and selfies (if you take 'em; I don't). It can take 7-megapixel photos and shoot 1080p video, which makes it better for videoconferencing than any Mac laptop (even the pricey 16-inch MacBook Pro).
By the way, the bigger camera bump on the back of the iPad Pro is the only major design change. I wish there was another camera-related change since the True Depth camera is sill located in a spot that will probably be covered by your hand when it's in landscape mode. Hey, Apple, can this be relocated in the next rev of the tablet.
When it comes to audio, the iPad Pro now features "five studio-quality microphones for capturing super clean audio and the quietest details, and delivers an immersive sound experience with four-speaker audio that automatically adjusts to any orientation, no matter how it is held." I haven't noticed any ground-breaking improvements in the quality of audio recordings, but the four speakers continue to offer incredible output for watching movies and listening to music — especially in a device this svelte.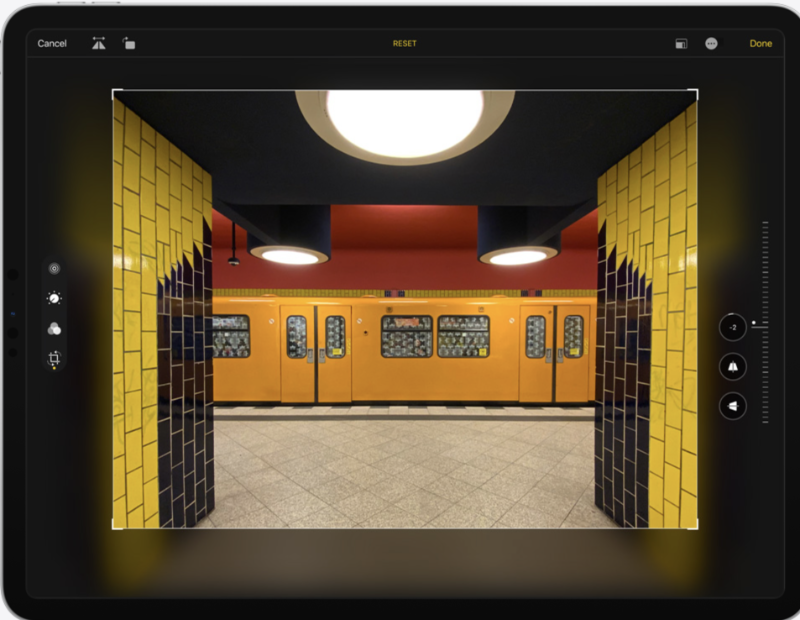 As for the LiDAR Scanner, Apple says it "enables capabilities never before possible on any mobile device." For example, it measures the distance to surrounding objects up to five meters away, works both indoors and outdoors, and operates at the photon level at nano-second speeds. New depth frameworks in iPadOS combine depth points measured by the LiDAR Scanner, data from both cameras and motion sensors, and is enhanced by computer vision algorithms on the A12Z Bionic for a more detailed understanding of a scene.
Apple says "the tight integration of these elements enables a whole new class of AR experiences on iPad Pro," but it's more about future proofing. It improves some current apps such as Apple's Measure, but no third-party apps take full advantage of it yet. Stay tuned.
The revamped iPad Pro supports Wi-Fi 6 out of the box, as well as Bluetooth and cellular (the latter for an extra $150). This is where the tablet has an advantage over any Mac for travelers, as no Apple laptop supports LTE. The properly configured tablet has an E-SIM inside as well as a physical micro SIM card slot
As you might expect, the 2020 iPad Pro sports all the features that made the 2018 so appealing. The edge-to-edge Liquid Retina display boasts P3 wide color support. ProMotion technology automatically adjusts the display refresh rate up to 120Hz for smooth scrolling and responsiveness.
Then there's the True Tone tech with sensors that measure the ambient light color and brightness. The tablet uses this information to automatically adjust its display, so it can correct white point and illumination based on your environmental lighting in order to render the right kinds of white under any conditions.
In other words, the iPad Pro's screen looks fantastic. For those who were hoping for an OLED display, sorry. But I'm expecting an iPad Pro with a mini-LED screen in 2021 (or perhaps even this fall). Mini-LED displays will make for thinner and lighter products and will also result in good wide color gamut performance, high contrast and HDR, and local dimming.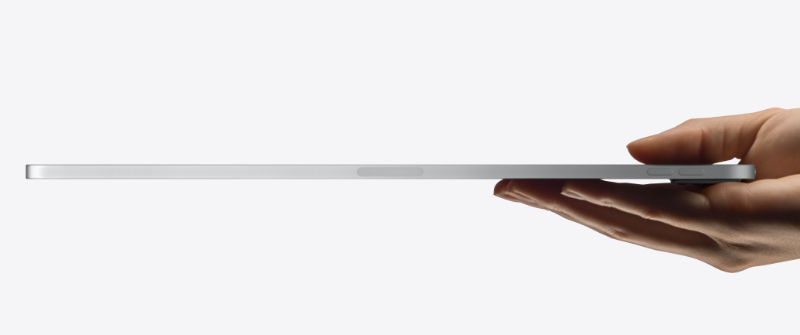 There's still just one USB-C port on the side of the iPad Pro. And the headphone jack didn't return as some folks hoped, but that doesn't bother me.
The second-generation Apple Pencil still magnetically attaches to the right side when vertical, or top when horizontal. And it wirelessly charges when attached, a feature I love.
With all these improvements, battery life is still about 10 hours, even with heavy usage.
The big change for iPad users is iPadOS 13.4, which brings brings "true" trackpad support. However, it's not just for new iPad Pro owners. It works even with the lowest-end seventh-generation iPad. (By the way, Apple has shared two new support documents that outline how to connect and use a Bluetooth mouse or trackpad with compatible iPad models.)
Sooooo, should you buy an 2020 iPad Pro? If you've got the cash, sure. But if, like many folks in these difficult times, you're cash tight, you can wait. It's a good upgrade from the previous model, but not an earthshaking one (unless you're really into AR).
And consider this: a 12.9-inch model with 1TB of internal storage and cellular capabilities will set you back $1,650. Add the Apple Pencil ($129) and the Smart Keyboard ($199), and you're approaching $2,000. (Though I must say that if you have that much money to spend, you'll have a very sweet set-up.)
If you just need a tablet, go with the regular iPad or even the iPad Air, which starts at $499. Whatever your choice, Apple still rules in the tablet market.
Apple World Today Rating (out of 5 stars): ★★★★