NETGEAR is making an addition to its Orbi Home WiFi System product. The company says the new Orbi Tri-Band WiFi Cable Modem Router System(CBK40) joins the line-up as the industry's first whole-home WiFi router with a built-in cable modem, app setup and patented, high-performance FastLane 3 Tri-Band WiFi. 
With the 2-in-1 Orbi Tri-Band WiFi Cable Modem System replacing your existing cable modem and router, you can experience WiFi coverage for homes up to 4,000 square feet. For larger properties, adding Orbi Satellites to your system will expand coverage by an additional 2,000 square feet per satellite.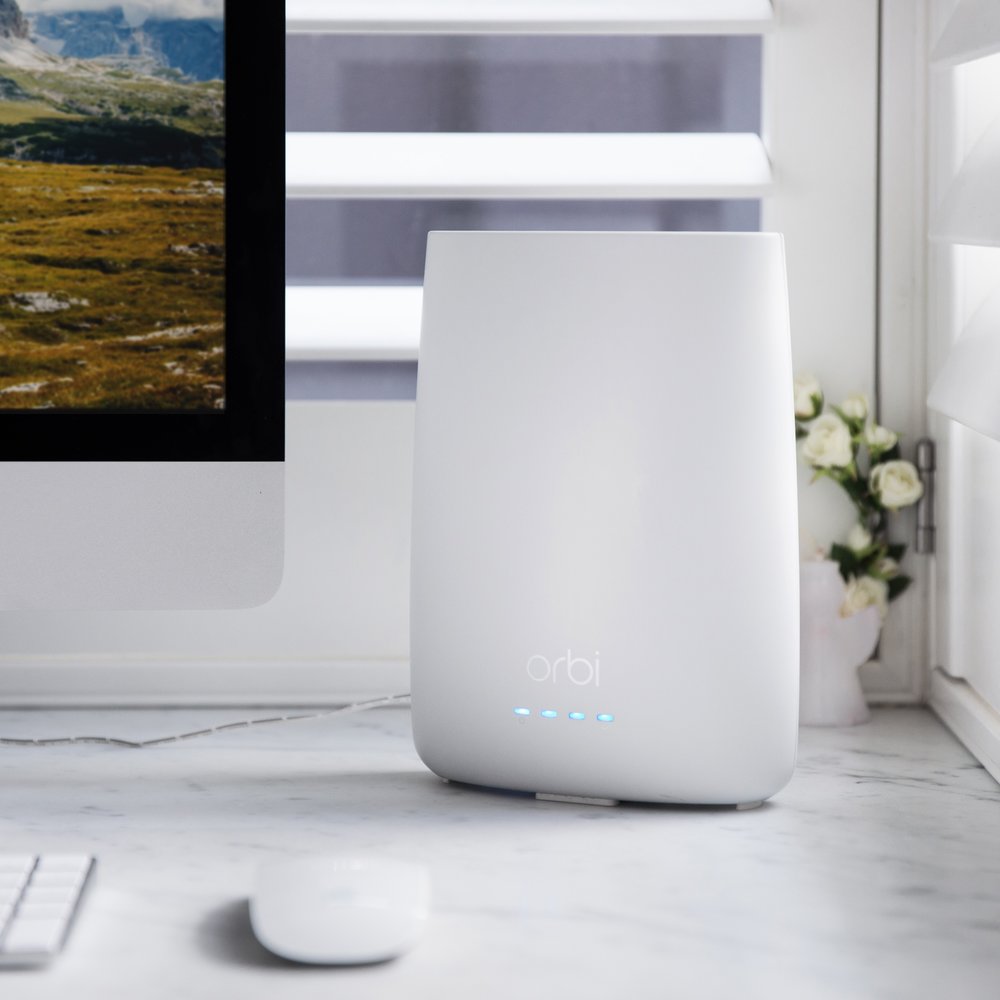 Compatible with all major cable internet service providers, the Orbi Tri-Band WiFi Cable Modem System is designed to work, right out of the box, with Xfinity from Comcast XFINITY, Spectrum, Cox, and more. This new modem router will soon pay for itself with the money you save by eliminating equipment leasing fees from your internet provider, says David Henry, senior vice president of Connected Home Products for NETGEAR. 
The new Orbi integrates a DOCSIS 3.0 CableLabs-certified cable modem with 32×8 channel bonding. It simultaneously supports 32 downstream bonded channels for maximum performance and download speeds up to 1.4Gbps. 
The Orbi router delivers high-performance WiFi up to 2.2Gbps for the devices connecting over WiFi on your home network, with MU-MIMO and a quad-core processor for better 4K HD video streaming, VR gaming, web surfing, and more. Its Smart Connect Technology "intelligently" chooses the best WiFi band for your devices to avoid interference and optimize network performance, while Beamforming+ improves speed and range for both 2.4 and 5GHz devices. There are four Gigabit Ethernet LAN ports for connecting wired devices for even faster file transfers and reliable connections.
Henry says the Orbi Cable Modem WiFi System is the industry's first retail gateway offering mobile app set up, which also allows easy network management through the app. The Orbi app will allow you to ensure that you keep the network current with automated Orbi software updates for new features and WiFi enhancements. 
The NETGEAR Orbi Tri-Band WiFi Cable Modem Router (CBR40) has a manufacturer's suggested retail price of $299.99. An Orbi Whole Home WiFi System (CBK40) consisting of the Orbi Tri-Band WiFi Cable Modem Router plus one Orbi satellite has a manufacturer's suggested retail price of $399.99. 
---
Like this article? Consider supporting Apple World Today with a $5 monthly Team AWT membership.