NeGear has announced a new member of the Orbi Mesh WiFi family: the NETGEAR Orbi WiFi 6 AX4200 Tri-band Mesh System.
According to David Henry, senior vice president of Connected Home Products for NETGEAR, it's designed to make "robust whole home WiFi 6 mesh accessible to more households around the globe." The new Orbi Tri-band Mesh WiFi system is available now as a two pack, router and satellite system (RBK752), and a three pack, router with two satellites (RBK753) for US$449.99 and $599.99, respectively, from NETGEAR.com and other retailers.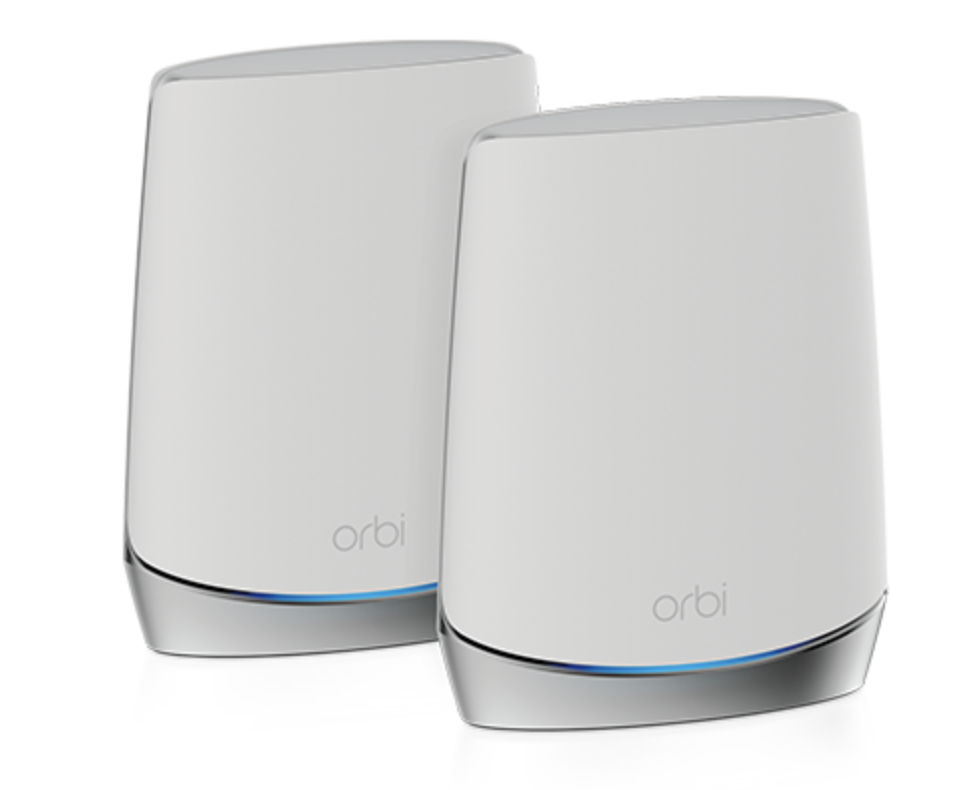 The Orbi AX4200 covers homes up to 5,000 square feet. Henry says it keeps all your connections strong in every room, all the time. Plus, the latest generation WiFi 6 technology is faster than ever, with 4X increased capacity compared to a WiFi 5 (802.11ac) system. Even with 40 or more devices, WiFi 6 supports your devices' connections.
The Orbi AX4200's Tri-band WiFi helps maximize the internet speeds available in your home to every device. Its 1Gbps Ethernet port support gigabit Internet speeds available from service providers.
The Orbi AX4200 sports one WAN + three LAN ports on the router and two LAN ports on the satellite for connecting more devices around your home. It works with Amazon Alexa and the Google Assistant, but not, alas, Apple's Siri.