Nest Labs, Inc. has introduced the Nest Cam Outdoor, additional features to the Nest Aware service, and a brand new way to interact with the entire range of Nest products through the Nest app.
With a new, completely weatherproof industrial design created for permanent outdoor use, Nest Cam Outdoor extends security outside the home. Customers can keep an eye on their homes 24/7 with full high-definition (1080p) video quality anytime, anywhere and in any weather. Customers also get features such as activity alerts and Talk and Listen.
Subscribers to the Nest Aware service will receive person alerts, allowing Nest Cam to distinguish between a person and another activity and let you know when someone comes into view. Nest Aware features including person alerts are available on all Nest Cam and Dropcam cameras.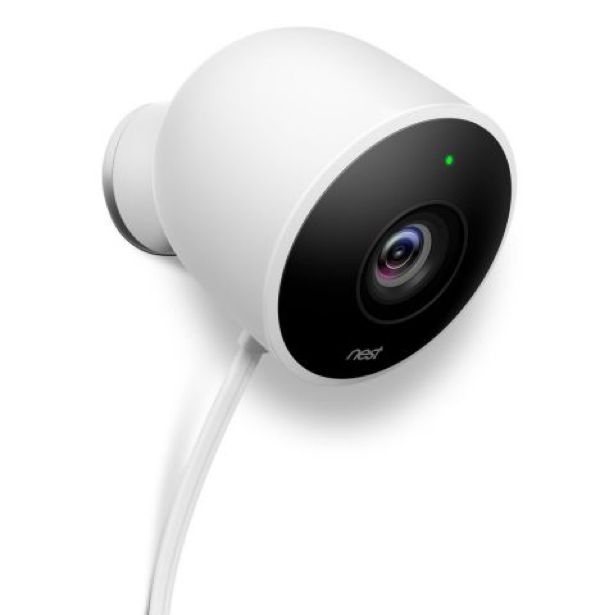 The redesigned Nest app delivers new software features and makes existing Nest products even better, including earlier versions of Nest Cam, according to Maxime Veron, director of hardware product marketing, Nest. With the introduction of Spaces, the Nest app delivers a brand new user interface that groups Nest products by room, across multiple platforms, making it easier to access and control Nest products, Veron adds.
Nest Cam Outdoor combines easy installation with true 24/7 security inside and out. It's "weatherproof" and allows you to stream and store video content using encryption technology(2048-bit RSA key with 128-bit SSL connection).
With the Nest Cam Outdoor, if you see someone at the door, you can talk back to get their attention thanks to the built-in speaker and microphone. For instance, you can tell the delivery man to go ahead and leave the package around back.
Nest Cam Indoor, Nest Cam Outdoor and Dropcam customers with a Nest Aware subscription will benefit from 24/7 continuous recording, cloud storage and intelligent alerts. Beginning in September, subscribers will start receiving a new intelligent alert called person alerts, in addition to existing methods of motion and sound detection.
The fifth generation Nest app for the phone, tablet and computer allowed customers the ability to control all of their Nest products from a single app. Now it's even easier for customers to control their homes on their devices with the introduction of Spaces, according to Veron.
It enables them to intuitively see what's happening with all of their Nest products, organized room by room. Nest has expanded the view for camera feeds to full screen width, so customers can see what's happening at a glance. If connected to Wi-Fi, they can see live streams. Additionally, the redesigned Nest app will unlock new features for current camera customers.
Nest Cam Outdoor is available now for pre-order in the U.S. and Canada at nest.com, bestbuy.com, and bestbuy.ca with a suggested retail price of $199. It will be on shelves this fall. Multi-packs will be available later this year.
Nest Aware can be purchased on www.nest.com or through the Nest app as a 10-day or 30-day subscription for $10 or $30 per month, respectively. New customers receive a free trial. Person alerts, which comes with a Nest Aware subscription, will be available in September 2016. Spaces will be available in Nest app version 5.6 in the Apple App Store and Google Play Store later this month.
---