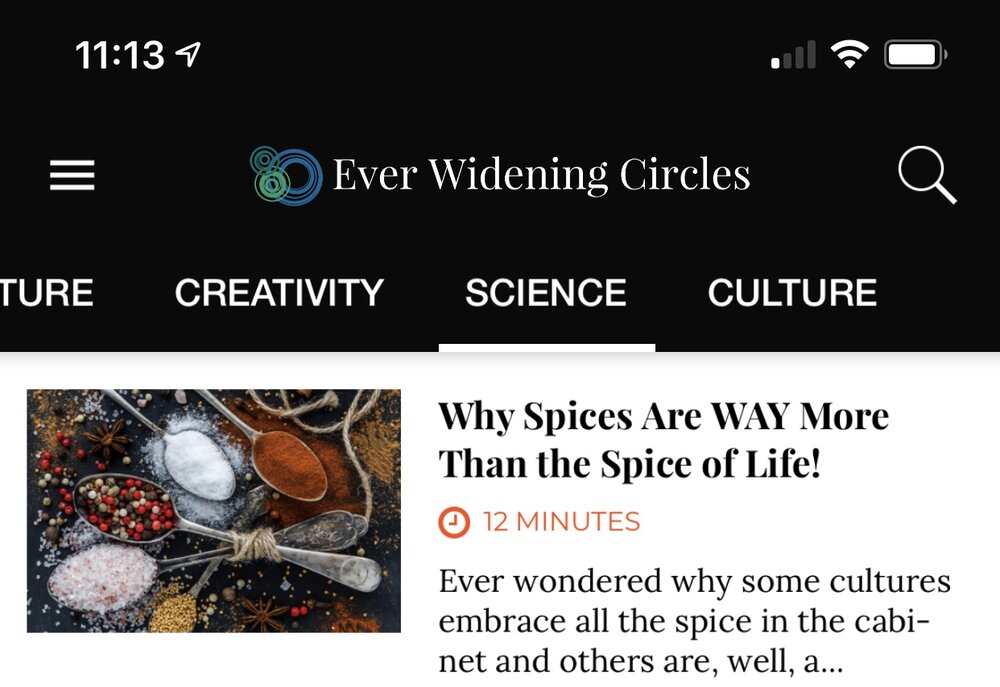 If there's ever been a time when we've all needed more good news, it's right now. Every headline, every story, and even every advertisement seems to be focused on the current pandemic, and knowing the world media, it's all focused on the most negative news possible. Ever Widening Circles (7 days free, $0.99 monthly or $9.99 annual in-app purchase) is a breath of fresh air in a world consumed with bad news.
The app is a digital magazine filled with good news and nothing else. There are no ads, just articles and well-written stories and videos, all designed to be uplifting and informative rather than depressing and divisive. For those of us who think that the world could do with a lot more love and much less politics, the app is perfect.
Each article provides an estimate of how long it will take to read or watch it. That makes Ever Widening Circles perfect for those little chunks of time when you don't have anything pressing going on and you'd like to refresh your brain.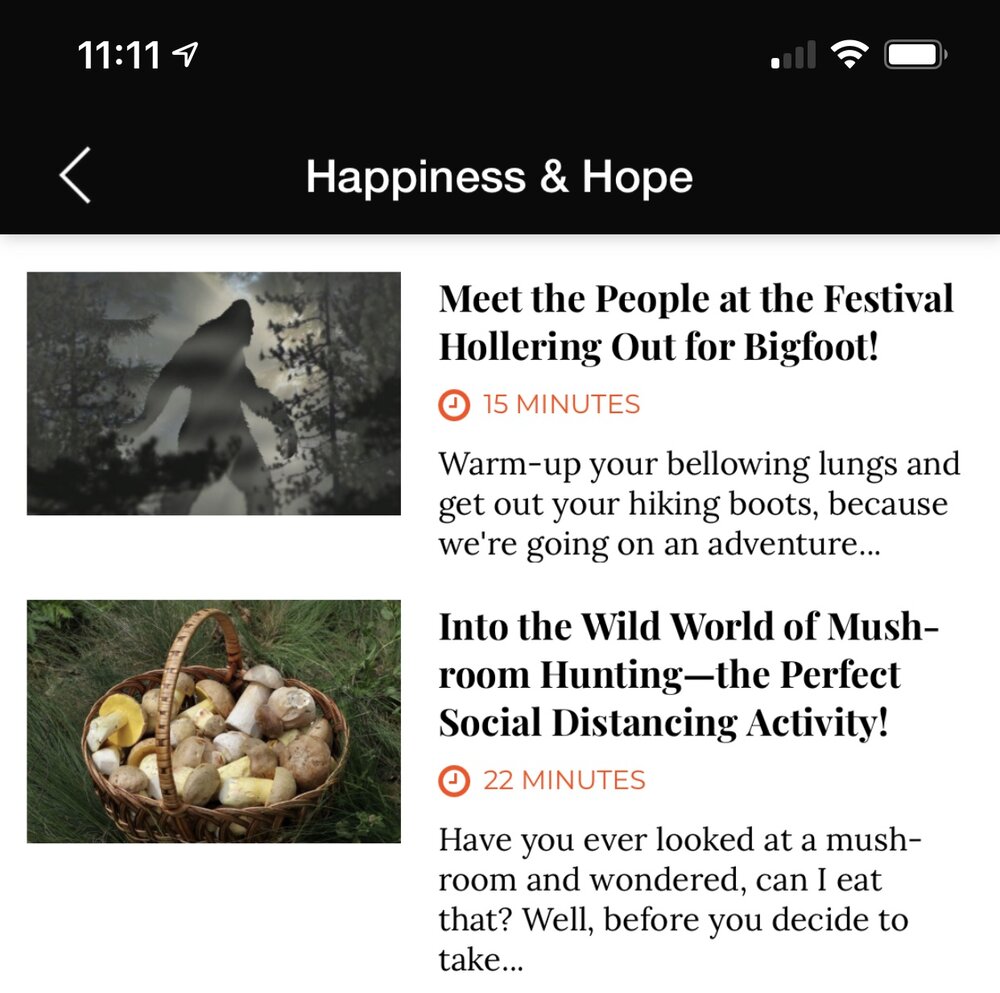 The app is divided into sections, with Conspiracy of Goodness being at the head of the list. You can find good news about almost every topic, from business and technology to happiness & hope and "Saturdays around the world". Feel like news about space? Tap the sections button, tap Space, and you can read about space dust, solar sailing, space archeology, and creating art in space.
Want to be notified when good news about creativity and science is published in EWC? There's a page just for setting the notifications to alert you of new articles for subjects you're fascinated with or not notify you of topics you find boring (honestly, I didn't find any of the EWC articles boring!).
Ever Widening Circles recently reached a fun milestone, adding its 800th optimistic article. The staff continues to search for — and find — those positive news stories. A quote from Wayne Dyer is posted in the article celebrating the 800th article, and it sums up everything this app is about: "If you change the way you look at things, the things you look at change." He's absolutely right — if you look at everything from the pessimistic and downbeat viewpoint presented by the media, you're going to see everything as bad, evil, and without hope.
Ever Widening Circles shows the good and the wonder of everyday life on Planet Earth, and it's well worth the cost of subscribing to keep the good news coming.
Apple World Today Rating (out of 5 stars): ★★★★★