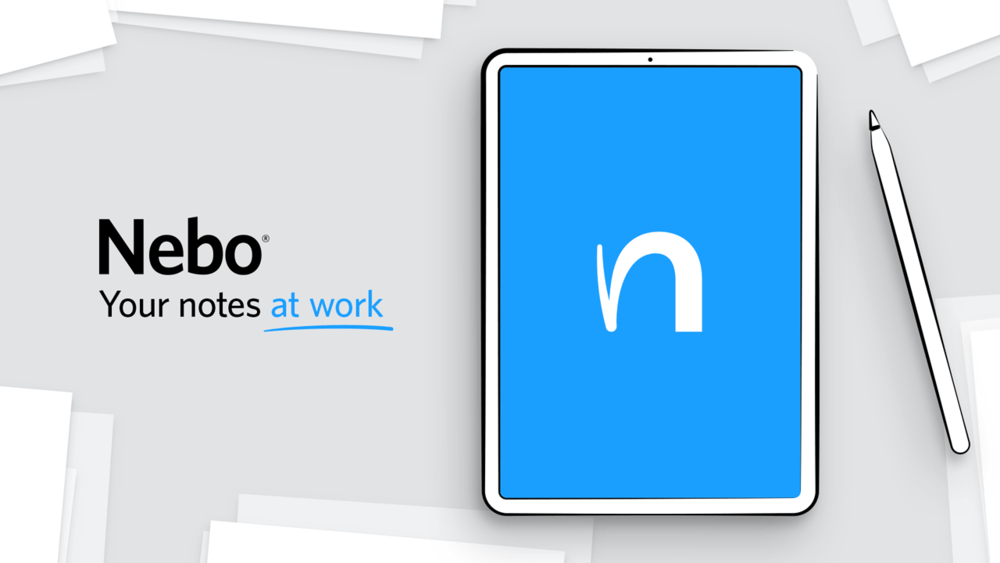 Several times over the past few years, Apple World Today has posted articles about MyScript Nebo, a powerful iPadOS note-taking app that boasts fast and accurate handwriting recognition, the ability to mix handwriting or typed text when needed, cloud synchronization, and sharing. Nebo 2.5 is now available, and today we're highlighting the new features that have been added to the app.
New to Version 2.5
Stylus-enabled devices like the iPad have taken over the market and users understand that a stylus makes them more effective, especially when it comes to note-taking. MyScript wants to provide this experience to everyone.
Effective with version 2.5, you no longer need to purchase Nebo to give it a try. Simply grab Nebo from the App Store, find out how useful it is to your day-to-day capture of notes, and then upgrade to Nebo Pro to gain even more productivity features. All existing Nebo users are automatically upgraded to the Pro version.
The Pro version now includes a dictionary to which custom words — such as names or technical terms — can be added so that they're properly converted from handwriting to digital text. Now you can hand write chemical compounds like Penguinone or Buckminsterfullerene with perfect recognition after you've added them to your custom dictionary.
Speaking of handwriting recognition, longtime Nebo users will find that version 2.5 now recognizes their writing even better than before. Many users have chosen to share notes anonymously with Nebo in order to improve the handwriting recognition engine, and each version includes recognition enrichments that improve speed and accuracy.
Having a powerful recognition engine is occasionally frustrating for some users as it requires structured note-taking. Nebo 2.5 introduces a more free-form way to capture notes in draft sections.
Draft sections allow Nebo users to quickly intermingle handwritten text, shapes, and full drawings. When it comes time to use those notes and drawings, they can be copied to any other page or app. A new lasso feature makes it easier to precisely select that content for copying, moving or resizing.
Of course, no update is complete without stability improvements and bug fixes. The developers have taken special care to facilitate management of situations where your Apple Pencil or other active stylus is disconnected or has run out of power.
Curious? Learn More About Nebo
Perhaps you aren't familiar with Nebo, or are curious to know why it's the best note-taking app for iPad. Using a powerful handwriting recognition engine, Nebo translates your handwriting (printed or cursive) into editable text, and diagrams, sketches, and equations can be added to any note. The following video (made for Nebo 2.3) shows exactly how the app works:
Even Better: Try Nebo
The best way to find out just how Nebo can turn your iPad and Apple Pencil into a productivity powerhouse is to download and try it. Like we mentioned earlier, you can now try out Nebo for free to see if it's the right solution for your iPad note-taking workflow. If it is, supercharge your productivity with the Nebo Pro upgrade, available for US$7.99.
For the first 1,000 early adopters of Nebo 2.5, MyScript is cutting the price of the Nebo Pro upgrade in half to $3.99. Coupled with the new features of Nebo 2.5, there's never been a better time to put your iPad and stylus to work for you.